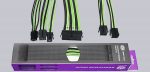 Construction, design and features …
The cable extensions each have a length of 30cm. The wires are alternately covered with black and green tubes. The sleeving not only contributes to a better appearance, but also improves the air circulation in the chassis, thus lowering the ambient temperature and contributing to a lower temperature of the components.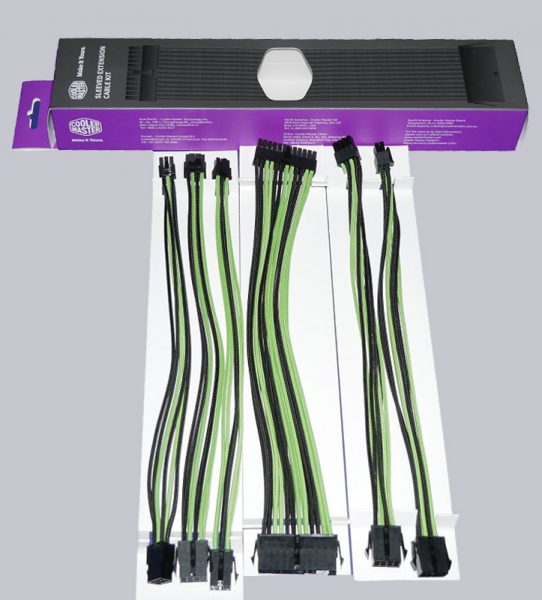 The heatshrinkless sleeving consists of 3 layers which are constructed from the outside to the inside as follows.
coloured fabric
isolating layer
16AWG wire
The special features here are that the outer fabric sleeve layer is woven in such a way that the flexibility of the wires is not impaired. The middle layer protects the cable from acid, alkalis, fuel, moisture and mildew. The inner layer, or rather is made of 16AWG wire with high heat resistance.
With the included cable clips, the wires can be easily and quickly sorted to guarantee a perfect look.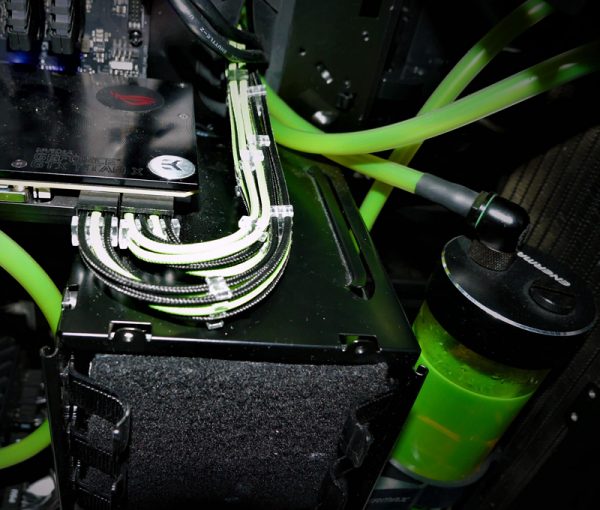 The cable sleeves are firmly attached to the wire and do not slip.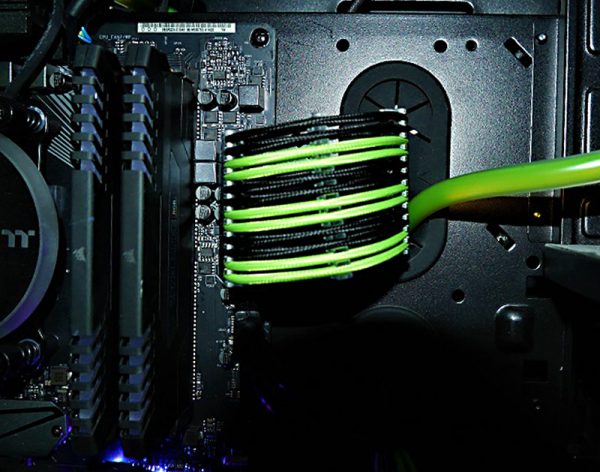 The cable clips make it easy to lay the wires next to each other, …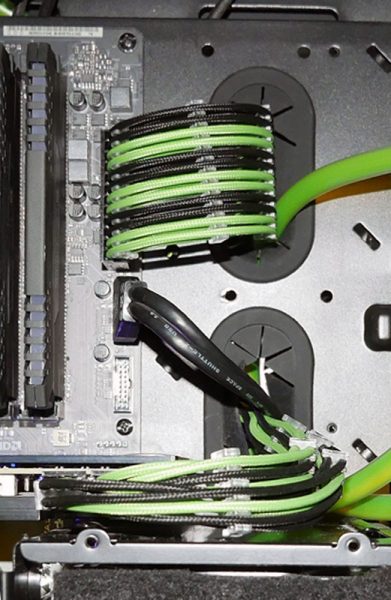 … to create parallel optics.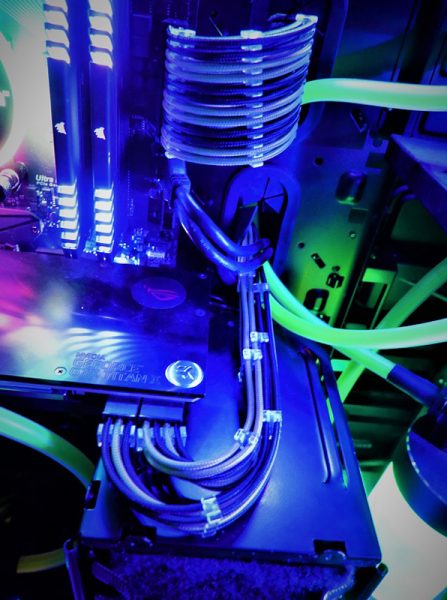 Sleeved Extension Cable Kit Conclusion and overall impression …