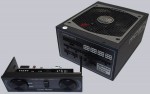 Cooler Master Silent Pro Hybrid 1050 Power Supply Review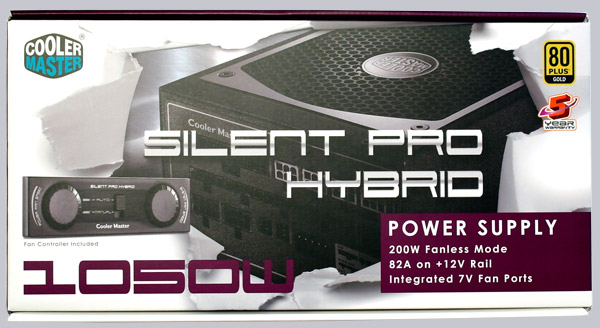 The Cooler Master Silent Pro Hybrid 1050 watt modular power supply has in spite of the gigantic high power an enormously good energy efficiency and is thus well suited for high-end Gaming PCs with multiple video cards and highly overclocked PC systems of overclocking enthusiasts.
Very positive is the construction of the power supply with high-quality 105° C caps and silent cooling of the manually or automatically controlled 135 mm fan. At a load below about 200 watts of total power the fan is switched off completely in auto mode of the included fan controller, so that you can use it for example in a high-end gaming PC which is additionally used as very quiet Office PC.
All cables are modular build and very flat to get pleasantly installed in most chassis. Thanks to its length, the cable offers also in most full tower chassis sufficient room for installation. The cables are high quality build and well made, but the SATA plugs should be somewhat improved, because the protective cap on the back of each angled SATA plug can separate too fast.
The very high power rating and the high technical quality has its price, but one receive a powerful 80PLUS Gold power supply unit with a very good energy efficency. The interactive cost of electricity calculator shows, that the higher price of an 80 Plus Gold PSU can pay off against more inexpensive power supplies.
All in all the Cooler Master Silent Pro Hybrid 1050W PSU high quality build, offers also for Overclocking and Gaming-Enthusiasts enormously high output reserves, is thanks to the Hybrid design also suitable for an Office-PC and earns thereby the Redaktion ocinside.de OverClocking Dream Award 08/2012 !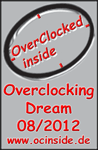 Discuss in our forum and exchange experiences …
Here you can buy the Cooler Master Silent Pro Hybrid PSU …
Read on in the hardware test area with several hardware reviews …