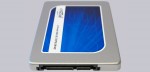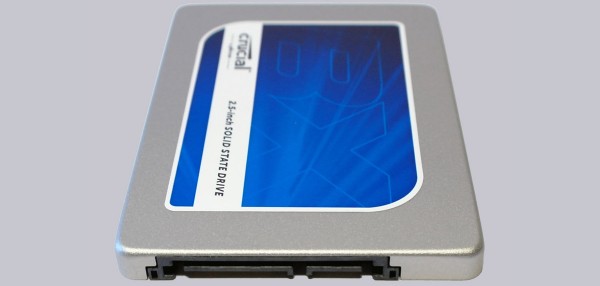 Result and general impression …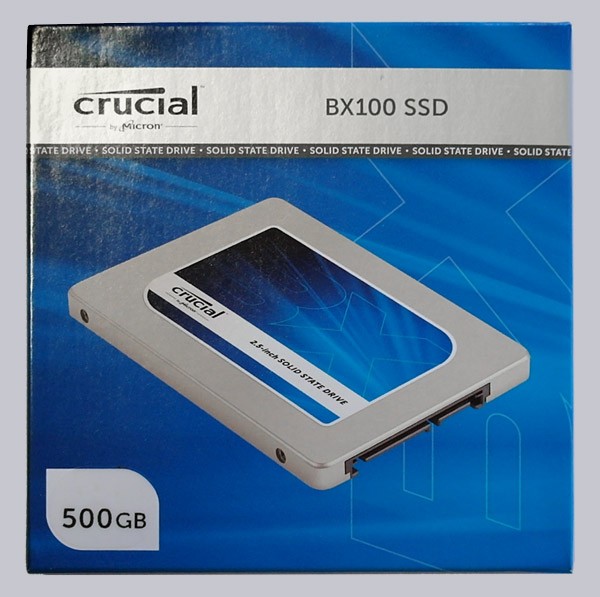 The Crucial BX100 2.5″ 500 GB SATA3 SSD CT500BX100SSD1 delivers amazing results at a rock-bottom price level.
The Crucial BX100 500 GB MLC Solid State Drive with Silicon Motion controller and 16nm Micron NAND is tested both in the preferred AHCI mode, as well as in legacy IDE, but as with our previous SSD tests using AHCI mode showed significant benefits, so we strongly recommend AHCI.
The write performance is slightly lower than the performance of the MX200 and the MX100, but how can it be that the BX100 SSD is reaching even higher read rates, than the much-higher priced Crucial MX200 500 GB SSD ? This is because the Crucial BX100 500 GB is not provided with the Marvell controller, but uses the inexpensive Silicon Motion controller that does not have an internal 256-bit AES encryption or any additional mechanisms to improve data security. So the Crucial BX100 500 GB SSD is like the M550 and MX100 specified "only" with 72TBW (total bytes written) and the Crucial MX200 500 GB SSD is promoted with 320TB bytes written. But even 72TB are approx. equivalent to 40 GB per day over a period of 5 years. Who like to know more about TBW, finds numerous data and formulas at Micron and in the JEDEC SSD specifications.
TRIM, ECC, Active Garbage Collection, SMART and even thermal monitoring are supported, those who do not need more modern high end features such as 256-bit AES Encryption, TCG Opal 2.0, IEEE-1667, Microsoft eDrive compatibility, RAIN, DEVSLP, Adaptive Thermal Protection, Power Loss Protection, Dynamic Write Acceleration, four layers exclusive data defense and the Acronis True Image HD software, is with this BX100 500 GB SSD well served.
All in all this Crucial BX100 500 GB SSD is exactly the right SSD for price-conscious buyers who need an SSD with high read performance, but without much additional bells and whistles. With this great price/performance ratio, the Crucial BX100 500 GB SSD is definitely an excellent price tip and receives in this year even the first OCinside.de Price Tip Award 04/2015 !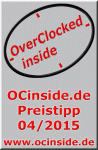 Discuss in our forum and share experiences about the Crucial BX100 …
Here you can buy the Crucial MX200 SSD …
Read on in the hardware test area with several hardware reviews …