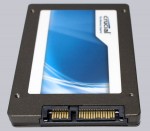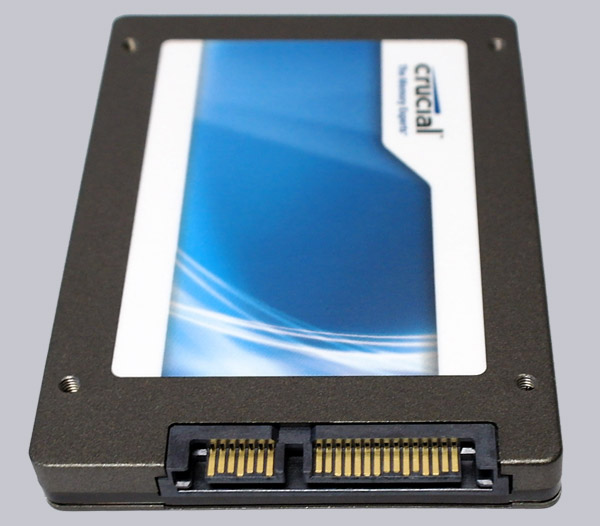 The Crucial m4 2.5″ 128GB SATA3 SSD CT128M4SSD2 achieved with the at testing date most current firmware 000F on SATA3 port in AHCI mode very low access times, a very high read performance and high write performance, where the write rate is much slower than the Crical m4 with 256GB capacity.
The Crucial CT128M4SSD2 128GB MLC Solid State Drive with Marvell Controller and 25nm Micron NAND was tested both in the current AHCI mode, and in legacy IDE mode, whereby the AHCI mode showed as seen in previous SSD tests clear advantages. In legacy IDE mode on the SATA3 Controller we measured especially much lower 4k-64Thrd values. One should thus operate this Crucial m4 2.5″ 128GB SATA3 SSD necessarily in AHCI mode.
The enormously high speed of the SSD became clear with everyday tasks at the PC, because a Microsoft Windows 7 Ultimate boot procedure took only unbelievable 7 seconds and the complete boot time inclusive BIOS post and Windows 7 start took thereby only approx. 22 seconds.
All in all is the new Crucial m4 128 GB SSD with the latest firmware a very good choice for users who search an inexpensive SSD with a very high reading performance. Who like to achieve even a slightly higher write performance, should buy the bigger Crucial 256 GB. The best data transfer rates can be reached with a current Windows 7 PC and the SATA3 interface mode set to AHCI.
The extra charge of about 10-15 Euro for the Crucial CT128M4SSD2 SSD with the data transfer Kit (article CT128M4SSD2CCA) is worth mainly for users who have no software for hard disk copy, or upgrade from a hard drive to an SSD without reinstall, or a notebook SSD upgrade via the USB port. The included cloning software and the USB 2.0 SATA adapter are easy to use and with the additional short multilanguage guide it is also possible to understand for users without English skills. Especially the optional customization for the 4K alignment is very useful. However, somewhat annoying was the verification if one actually has connected the SSD to the USB-SATA adapter. This makes it impossible to use the Crucial Data Transfer Suite EZ Gig IV software for a 1:1 copy on the internal SATA port. It is necessary to connect the SSD for the backup copy with the much slower USB 2.0 performance. Of course we understand that vendors like to integrate a copy protection, but it should be sufficient for a protection to verify, if the USB adapter is connected to the PC also without a SSD connected to the adapter.
Discuss in our forum and exchange experiences …
Here you can buy the Crucial SSD …
Read on in the hardware test area with several hardware reviews …