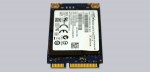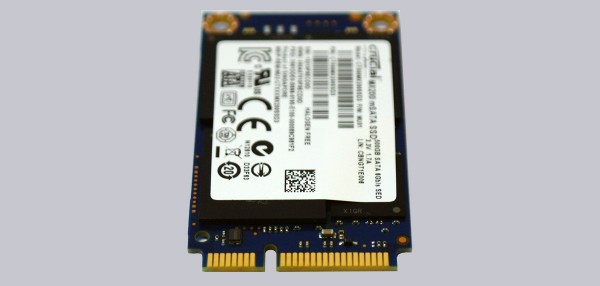 Layout, Design and Features …
The following image shows the front of 30 x 50 mm small SSD PCB with some technical data and the firmware version on the label. Under the label are the Marwell 88SS9189-BLD2 controller, two Micron NAND FLASH modules and a micron D9RLT 512MB LPDDR2 cache module.
The following image shows the front of the 2.5″ Crucial MX200 500GB mSATA SSD: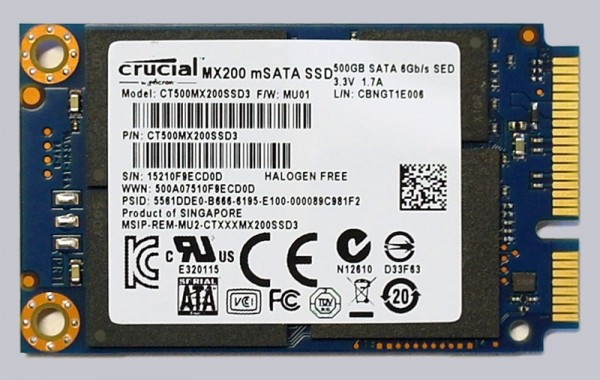 On the back you can see another IC with the label NW653, which stands for Micron MT29F1T08CUCCBH8-10 NAND FLASH and not for the NAND FLASH MT29F2T08CVCCBG6-10 of the M.2 MX200.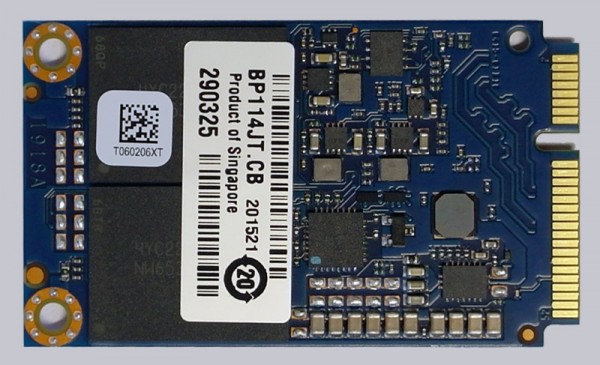 The MX200 mSATA SSD offers like the MX200 2.5-inch SSD Microsoft eDrive compatible, built-in 256-bit AES encryption (TCG Opal 2.0 and IEEE 1667), which allows hardware encryption with an appropriate UEFI hardware equipment and Microsoft Windows 8 or Microsoft Windows Server 2012 with BitLocker enabled.
This Crucial MX200 500B CT500MX200SSD3 mSATA SSD operate like the large 2.5″ Crucial MX200 SSD with the SATA 6 Gb/s standard and not like the recently tested Plextor M6e SSD with the M.2 PCIe standard. So, there's a 6 Gb/s limitation by the SATA standard. To compare the benchmark values of the mSATA SSD with the previously tested M.2 SSD, we have installed the mSATA SSD to a commercially available SATA to mSATA adapter on the ASRock Z97 motherboard. The Delock 61881 SATA 22-pin to mSATA full size converter has a price of approx. 15 EUR and can be ordered for example here
.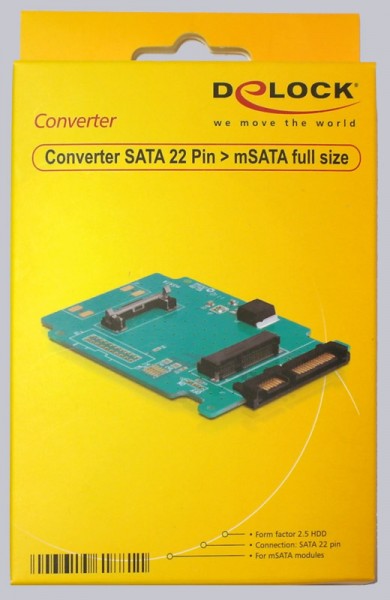 Here you can see the additionally ordered adapter board, which has a voltage regulator to offer the required voltage of 3.3V and connects the data lines of the SATA interface to the mSATA board.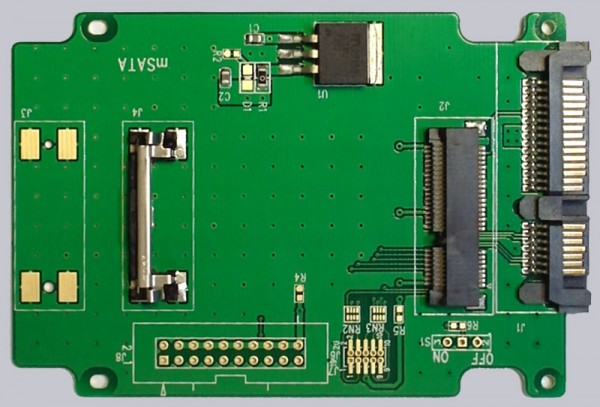 This is how the optional assembled mSATA to SATA3 board looks.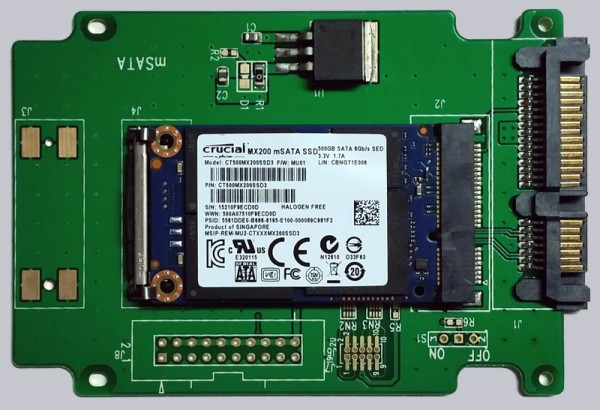 After installing, the mSATA SSD is easily detected.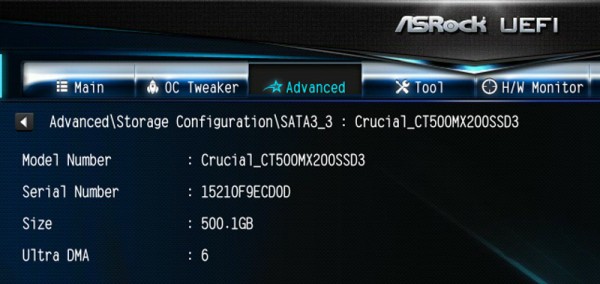 SSD firmware update …
The MX200 mSATA SSD has been delivered with the MU01 firmware. At test time the MU02 firmware was available from Crucial for the MX200 SSD. We have of course immediately installed the latest firmware. With the new Crucial Storage Executive Tool, you can upgrade the firmware of the SSD relatively easy, but you should always backup important data before updating the firmware. We have tried it also with the classic method: Download the Crucial MU02 firmware, unzip the included ISO file, transfer the ISO file with unetbootin to an USB stick (can be transfered on CD or CDRW as well), boot with the USB stick and update the SSD firmware. If you get the message "no supported drives found in the system", you should check the aforementioned BIOS setting.
If the update worked properly, the MX200 firmware update from MU01 to MU02 is available after next PC power on.


Crucial MX200 500GB mSATA SSD Benchmark values and test results …