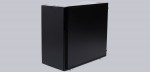 Result and general impression …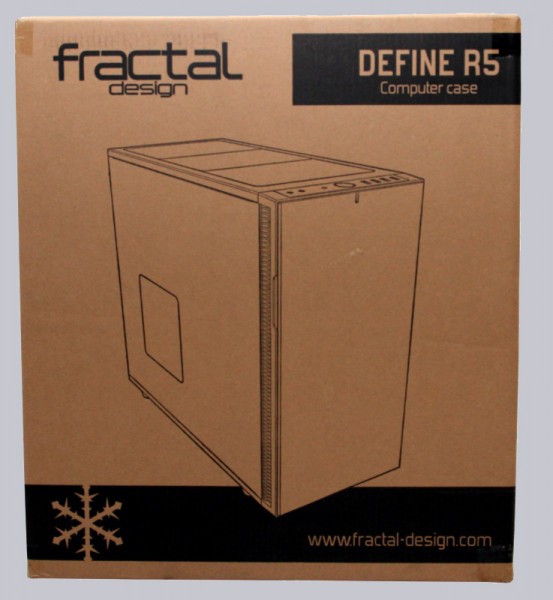 The Fractal Design Define R5 is a sound-insulated case with a classy look and a well-made appearance as well as lots of functionality and modularity.
There is not much to complain about, just the lack of a handle on the sides, the not completely tool-free assembly (SSDs are mounted with conventional screws) and no optional dust filter on the top. But the top should stay closed anyway as far as possible because it would make no sense of the noise-reduction concept.
Despite this really convincing impression the in-house competitor "Define S" as might be ahead slightly for most user because of its price-advantage of 25 Euro as of now.
Here the advantages of the Define R5 in summary:
– front door with noise-reducing padding
– space for 2 external 5.25″ devices
– Fan controller by 3-way switch
– space for up to 8 internal 3.5″ drives in modular cages
Because of the padded front-door and the additional weight of the HDD-cages there is at least a theoretical advantage in reducing the sound-level. If you need neither the listed amount of drives nor that additional bit of noise reduction you should take a closer look at our review of the aforementioned Define S Case.
Discuss in our forum and share experiences about the Fractal Design Define R5 …
Here you can buy the Fractal Design Define R5.
Read on in the hardware test area with several hardware reviews …