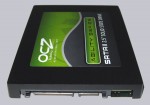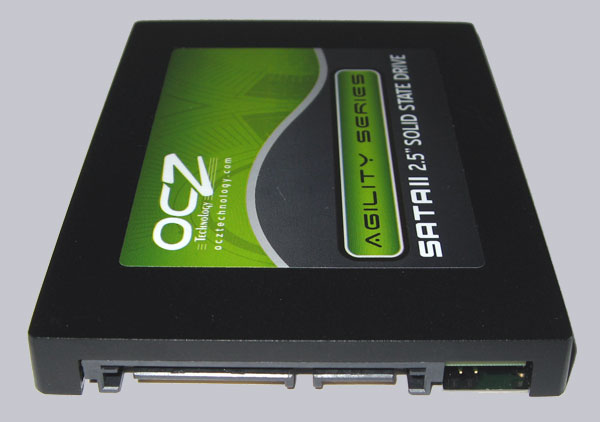 The OCZ Agility 120GB SATA2 SSD OCZSSD2-1AGT120G has good transfer rates and low access times with all tested programs.
This Indilinx controller based MLC Solid State Drive had only little weaknesses with smaller transfer sizes in the ATTO Disk Benchmark software and in two read ranges of the HD Tach software. The fluctuations were relatively small and could not degrade the good performance values of the agile SATA2 SSD. Agility showed the SSD also with everyday tasks at the PC, because a Microsoft Windows 7 Ultimate boot took approx. 27 seconds, whereby the pure Win7 loading time was approx. 12 seconds. And in the MS Windows 7 Experience Index Score, the 128GB OCZ Agility transfer rate score reached already 6.9 of 7.9 points.
All in all OCZ Technology offers with the Agility 120GB SSD a good cost-performance ratio, which makes it possible to enter the SSD market and upgrade the PC or Mac in an affordable way.
Read on in the hardware test area with several hardware reviews …