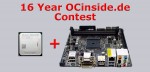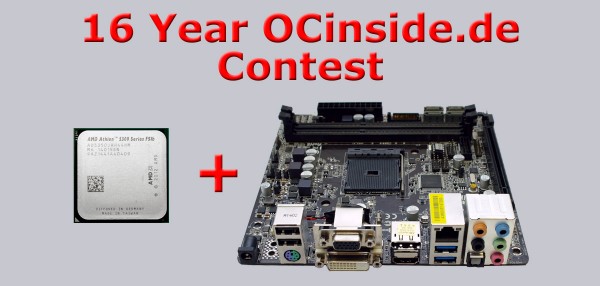 Ho, ho, hooo, today the lucky winners were drawn from our 16 Year OCinside.de Contest ! Congratulations to the lucky winner of the ASRock AM1H-ITX Mini-ITX motherboard with AMD Athlon 5350 Kabini processor and cooler. We had so many participants, that we've decided to draw two additional winners of OC keychains and OC labels from our OC Fanshop.
We would like to take this opportunity to wish all our readers, webmasters, news posters and of course our partners Merry Christmas and a prosperous New Year 2016 ! Of course, the daily Hardware News will also be published during holidays without Xmas break on OCinside.de and Hardwarespot.de and for sure we'll also publish reviews as well.
Here we've drawn the 16 Year OCinside.de Anniversary Contest Winners.