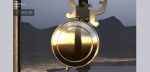 Result and general impression …
Dealing with the subject V-Sync, G-Sync, FreeSync, Adaptive Sync, Inputlag and Frametimes certainly does not hurt, but at best leads to a more optimal gaming experience.
If you have purchased a FreeSync monitor and could not use the G-Sync function so far, because no AMD graphics card, but a nVidia graphics card is in use, then you should now definitely try our FreeSync with G-Sync graphics cards tutorial and test what's possible!
However, you have to bring a little patience and joy in experimentation and should curb the expectations in order not to be disappointed in the end, if – as in our practical test – not everything works as smoothly as hoped.
In any case, with a 120 or 144 Hz monitor, the chances are much better that the activation of G-Sync provides a sensible improvement than with a 60 Hz monitor. With these you should perhaps consider whether you get tips on overclocking in our forum, so V-Sync works at a constant 60 fps
Discuss in our forum and share experiences about G-Sync …
Here you can buy FreeSync monitors at a reasonable price.
Read on in the hardware test area with several hardware reviews …
Read on in the modding area with many more modding tutorials …