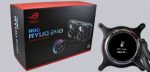 Practical test optics …
Last but not least, we look at the optics of the Asus ROG Ryuo 240. For this we install the Asus Livedash software. First, however, was a firmware update, but it went smoothly.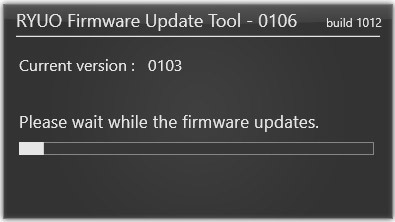 Again, however, we encounter limitations in advance because we do not use an Asus motherboard for testing: Due to the lack of "AI Suite 3", no measured values, such as CPU temperature, fan speed, etc., can be transmitted to "Livedash". Normally we would be able to show them in the display …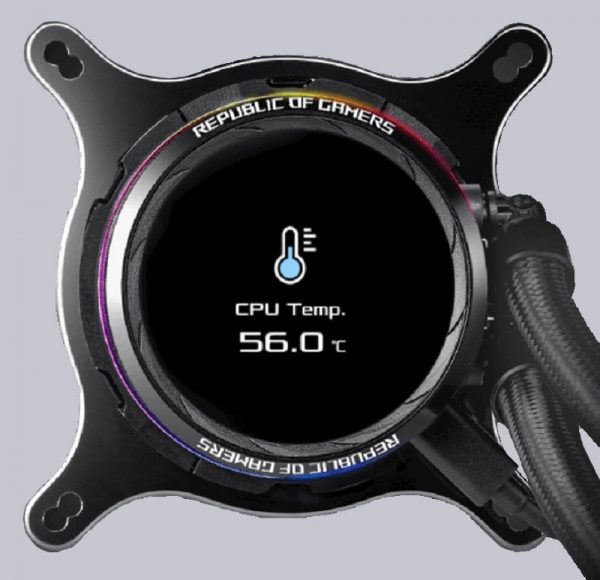 … instead, this option is unfortunately completely deleted. But even so, we have the ability to select many different effects, starting with ready-made .jpg and .gif ROG symbols. You can also use your own files. These should be in 160×120 pixels and at maximum 1MB in size.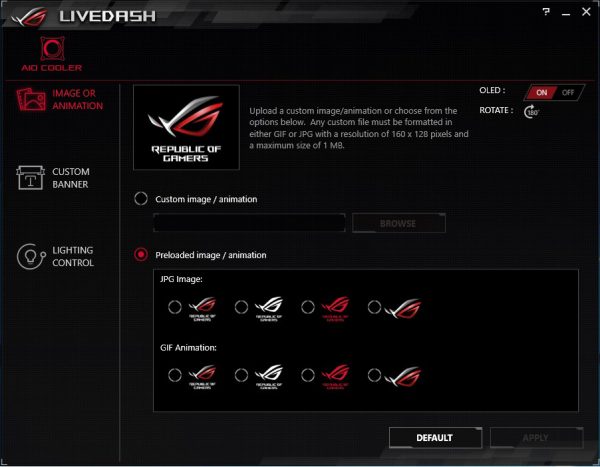 In the second menu item we can provide different ROG animations with their own text.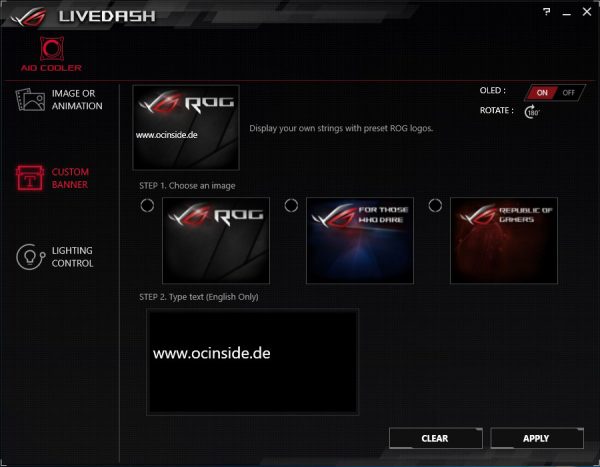 This is how it looks with our URL.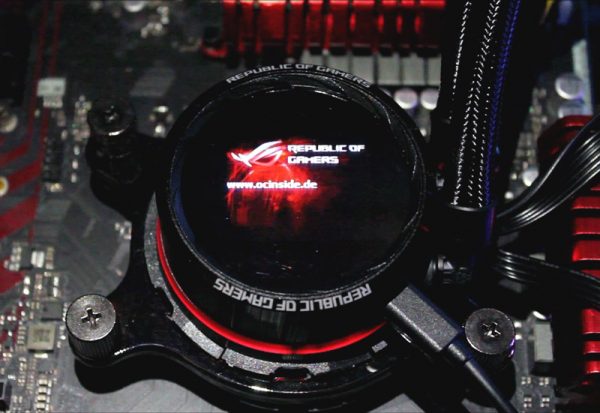 Finally, there is the control of the addressable RGB ring around the CPU cooler …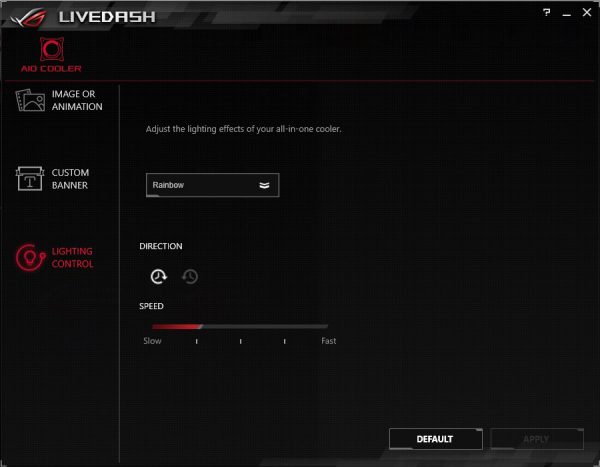 … however, in addition to some familiar monochrome modes, only "Rainbow" and "Flash and Dash" make use of the addressable capabilities of the lighting ring.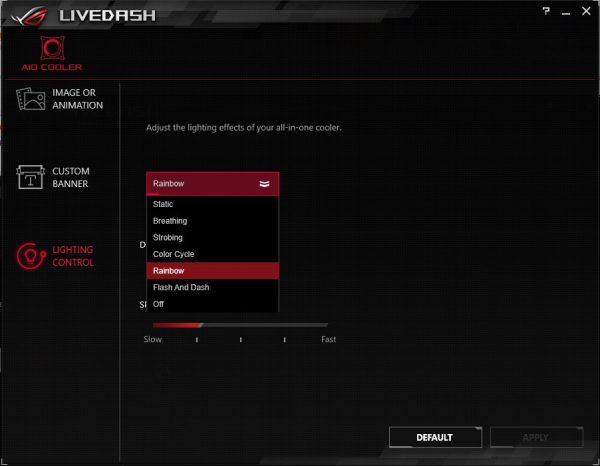 We have extensively tested the display animations in combination with various lighting effects. Have fun with the video on our OCinside YouTube Channel.
Note: Please allow our cookies first to see this content!
Asus ROG Ryuo 240 conclusion and overall impression …