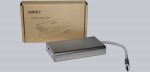 Practical testing …
There is not much to say about connecting the adapter. The plug fits easily into our USB-C socket.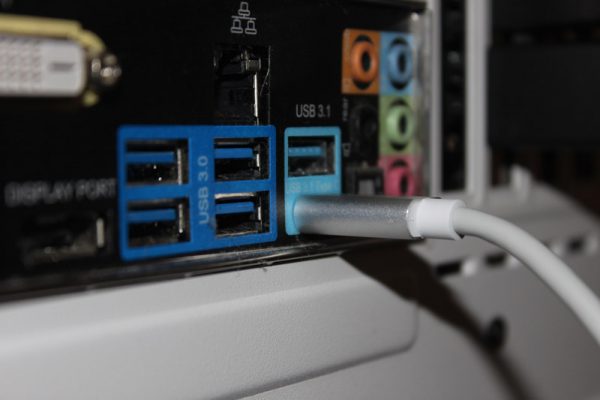 The adapter has been recognized several times by the system because there are several interfaces.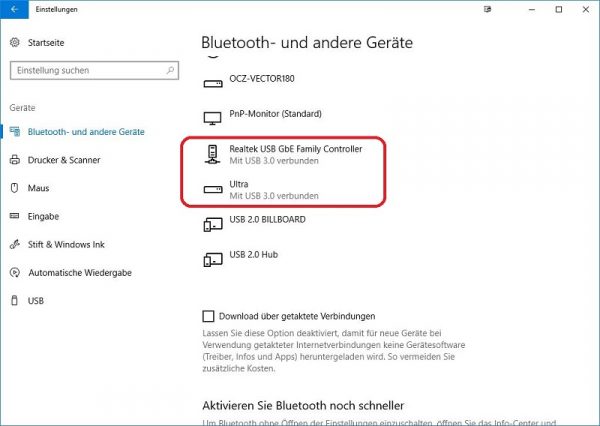 Neither when copying data to a USB stick …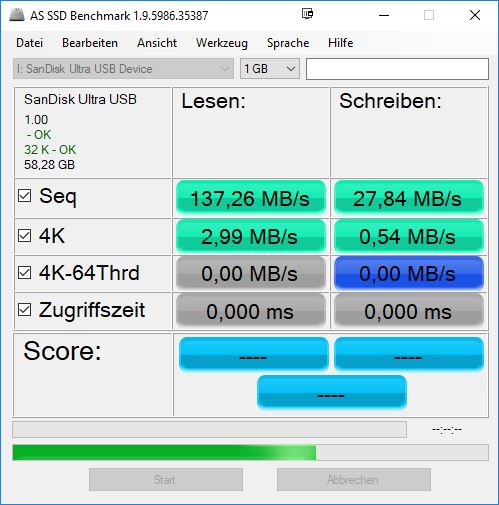 … nor when copying to a SDHC card there were any problems.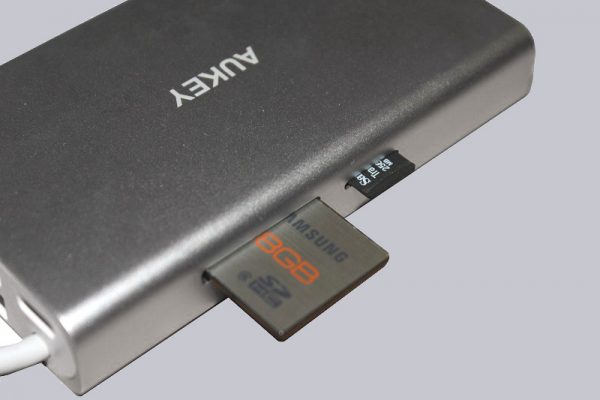 The HDMI connection also performed as expected. Only the VGA connection could not be checked due to a lack of compatible devices. However, only one of the two connection sockets can be used once at time. Also the LAN connection is in no way inferior to its big brothers on the motherboards. All in all a successful test. Let us now come to our conclusion.
Aukey Multiport USB-C Hub Result and general impression …