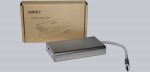 Result and general impression …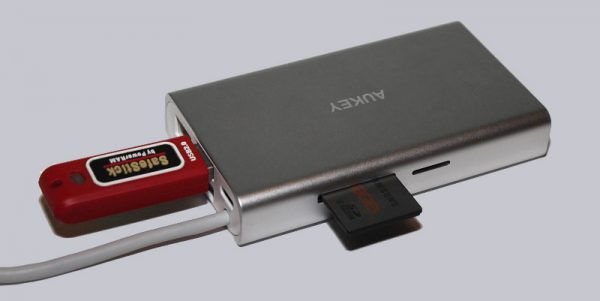 The Aukey CB-C55 Multiport USB-C Hub only use one port, but offers a lot of interfaces. HDMI or VGA, SD/microSD cards, RJ45 or USB 3.0, the USB-C adapter from Aukey provides it. And thanks to its compact design, it does not take much space on the desk but fits into any small laptop bag.
Thanks to the fast USB-C interface, no loss of speed is to be expected in daily use. Only the bend protection of the cable could be slightly better. However, this should not be an obstacle purchasing one of these small adapters!
With this great result the Aukey Multiport USB-C Hub receives a clear buy recommendation and thus our OCinside.de purchase tip Award 01/2018.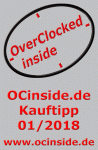 Discuss in our forum and share experiences about the Aukey Multiport USB-C Hub …
Here you can buy the Aukey Multiport USB-C Hub at a reasonable price.
Read on in the hardware test area with several hardware reviews …