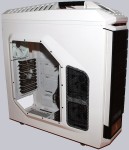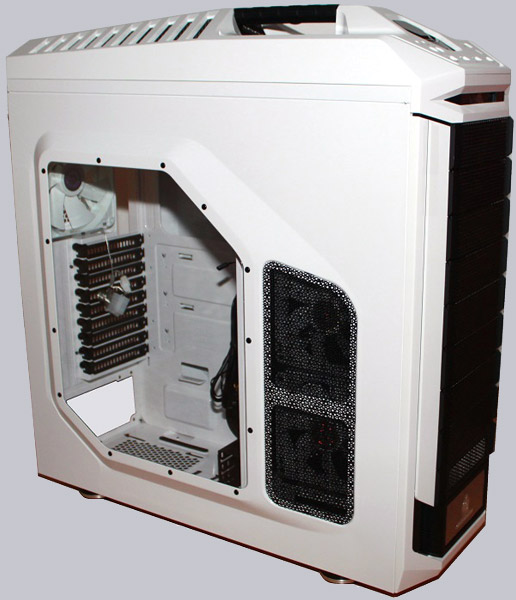 The case comes with a glossy white finish. This is actually rather unusual for computer case, but has a great advantage. Its hard to see little fine scratches on the surface and even fingerprints are difficult to detect. The left side decorated with a viewing window and the mesh grid for the 2-cage fans.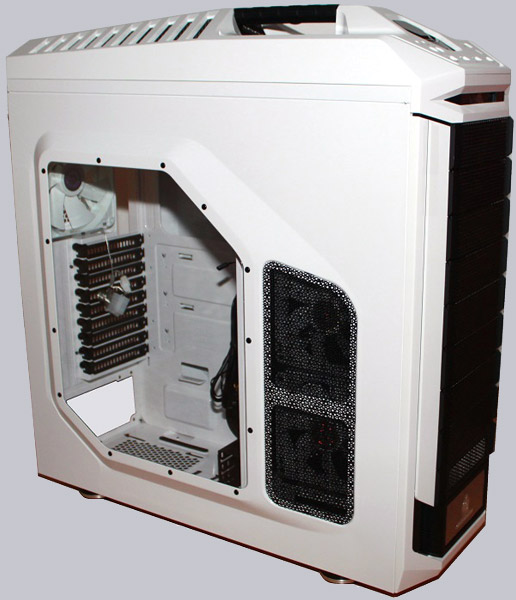 The right side offers the mesh outlet of the before mentioned two fans.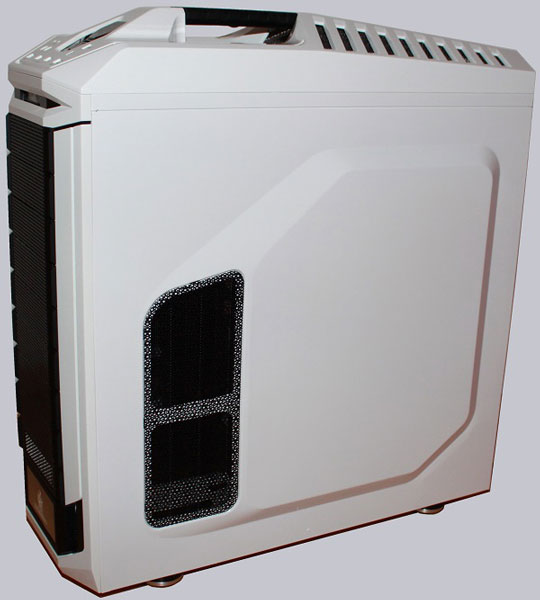 The front of the Stryker is also equipped with mesh panels to provide optimum airflow.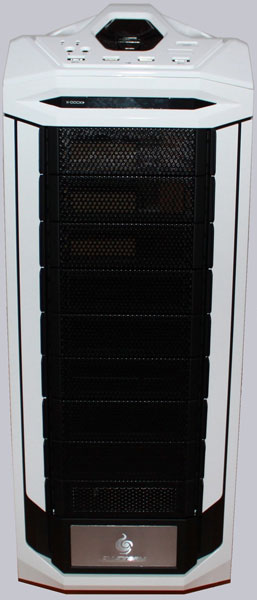 The emblem plate of the Stryker is located on the front bottom which can be removed by pressing the two side snaps. Behind that there is another highlight of the case. It is a small container which contains all of the above mentioned small accessories. Since you no longer require these usually after mounting the container can be used for storage of e.g. USB sticks or small external hard drives. The container can be secured with a small Lock.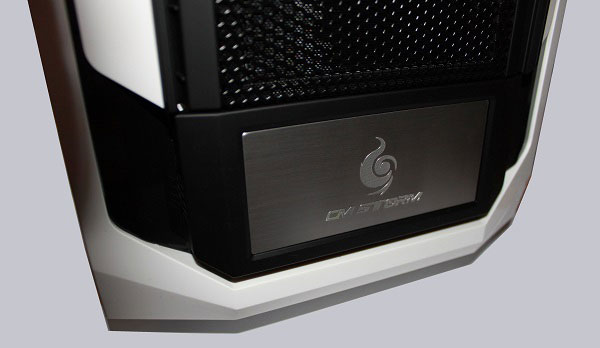 The panel which is mounted on top of the housing is slightly bent and so easy to reach under the desk.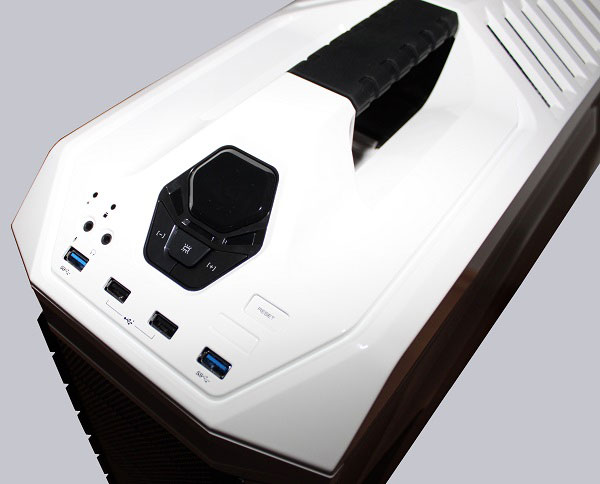 Also located slightly forward shifted a carrying handle which is able to safely pull in the air, the great burden of a fully-equipped system.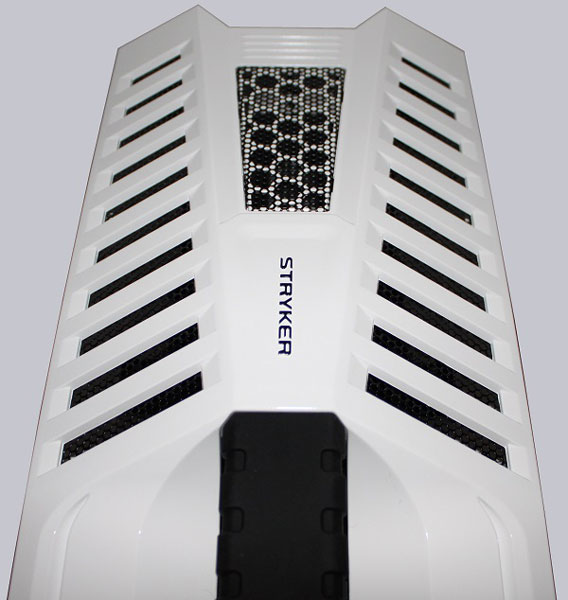 At the bottom the handle is fitted with soft rubber which provides protection for the delicate Gamer hands against pressure points etc.

The case stands on 4 strong feet which guarantee a distance of 3 cm from the ground. All three dust filters are accessible from the outside and can easily be removed for cleaning.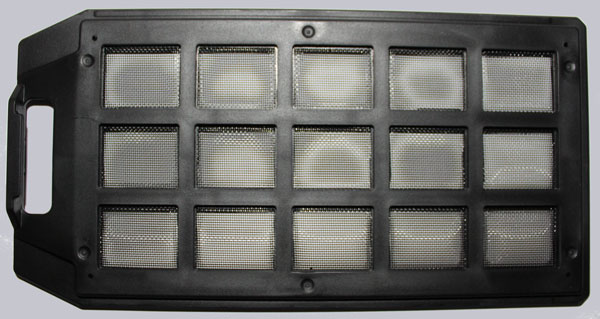 Here is again a detailed picture of one filter: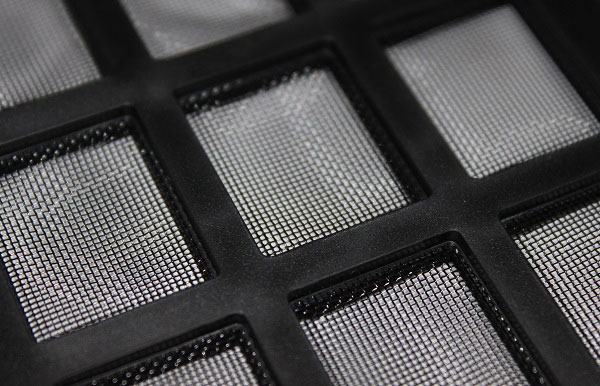 The Storm Guard Security bracket, which is similar to the slot plate of the motherboard covers, is located on the back right. Through this, mice or keyboard cables can be carried out and reconnected to the PC. Unfortunately, this plate is secured with a screw that you can also easily access from the outside. Here it is worth considering the purchase of a security screw system, which includes the special screws that can only be driven by a special key included. A second positive effect satisfied by the bracket is, it provides a good strain relief for the cable and prevents them from accidental pulled out of the ports.
Above the fan are three large drillings with rubber seals for tubes of an optional water cooling.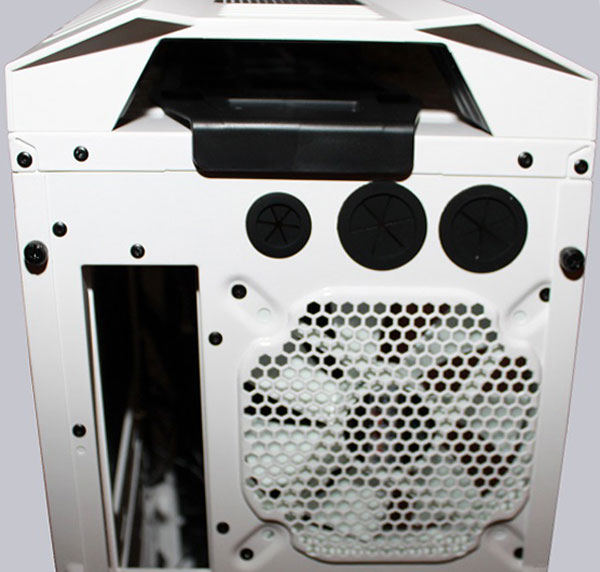 The power supply unit is installed below the motherboard.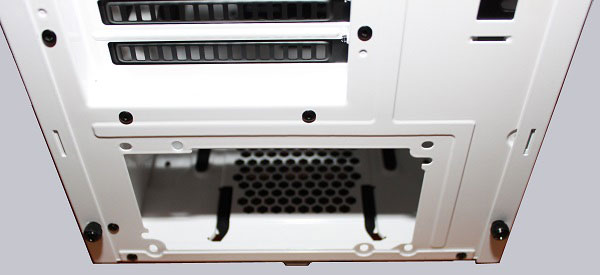 Layout, Design and Features – The CM Storm Stryker Case Interior …