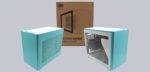 Result and general impression …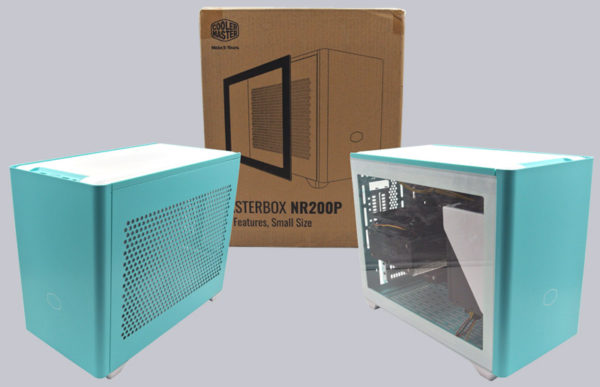 Small but powerful, the Cooler Master NR200P Caribbean Blue case can keep this promise!
Besides clever installation options and extensive accessories, the case shines with a rock-solid and good workmanship.
The NR200P from Cooler Master makes a very good impression. In the Caribbean Blue version we tested, it is also a real eye-catcher for its size and fits in every handbag, er, on every desk without disturbing. If you like to change the look of your PC, you'll also be happy here, since you can simply exchange the side panel for a real glass panel at no extra cost.
The possibility to install the video card vertically is also a great gimmick, which isn't to be scoffed at.
It's up to the user to decide whether the surcharge of around 50 Euro for the black or white variant is worth it. In any case, we can recommend the case without any restrictions.
Therefore, we would like to honor the Cooler Master NR200P with our OCinside.de Purchase Tip Award 12/2021!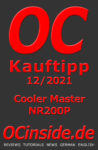 Discuss in our forum and share experiences about the die Cooler Master MasterBox NR200P …
Here you can order the Cooler Master MasterBox NR200P chassis.
Read on in the hardware test area with several hardware reviews …