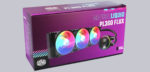 Layout, design and features …
As usual, the MasterLiquid PL360 Flux AIO cooling basically consists of a cooler/pump unit and a 360mm aluminum radiator. All cables and hoses are very nicely sleeved.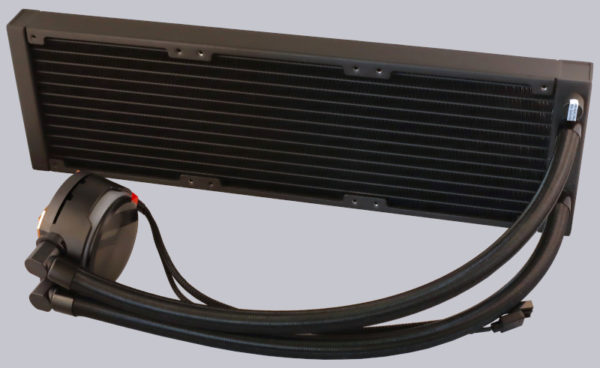 The radiator has a discreet but in our opinion very elegant "Designed by Cooler Master" lettering on the edge.


The filling opening is located on the edge near the hoses. Do not open it, otherwise the warranty may be voided!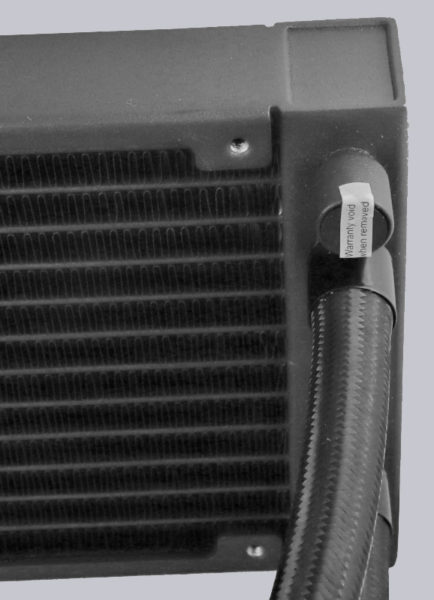 The cooler/pump unit has a mirrored lid with embedded Cooler Master logo. Here still with protective film, but don't worry, we'll take a closer look at that later in the RGB test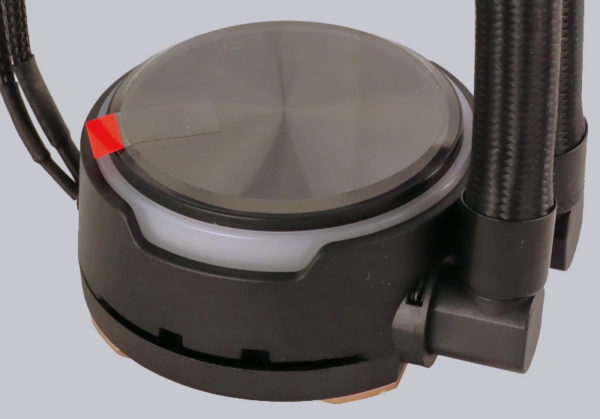 As always, the cooler base is protected with a foil and is relatively thick in this case. According to Cooler Master, this is to optimize the heat transfer.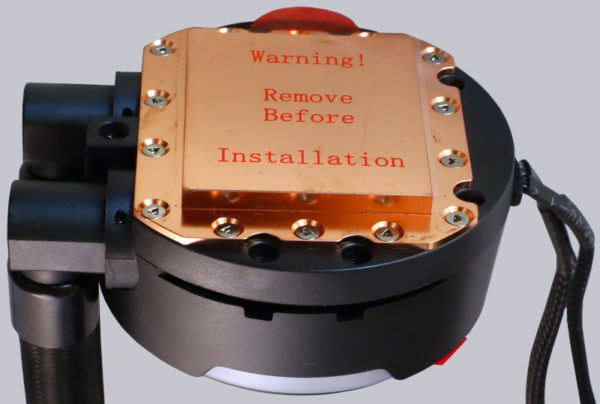 The surface is not as smooth as glass, but it has been decently refurbished.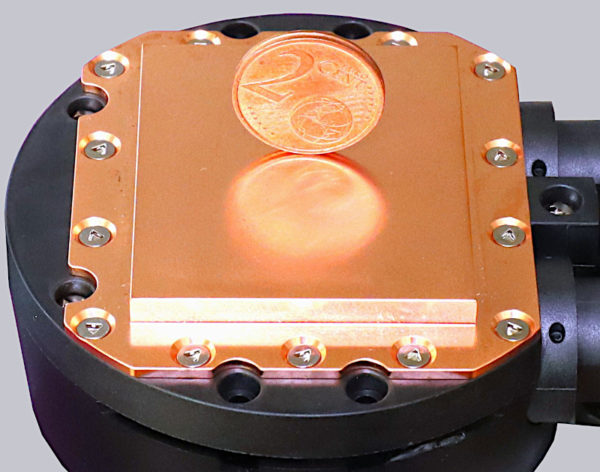 The fans are again attached with very practical screws, just like in previously tested Cooler Master AIOs: You can very easily first screw the fans to the radiator and then, depending on the need all together then, for example, to the case lid, because the screw heads also provide a thread for case screws again at the same time. Actually simple, but a really very practical idea.


Cooler Master MasterLiquid PL360 Flux Installation …