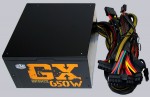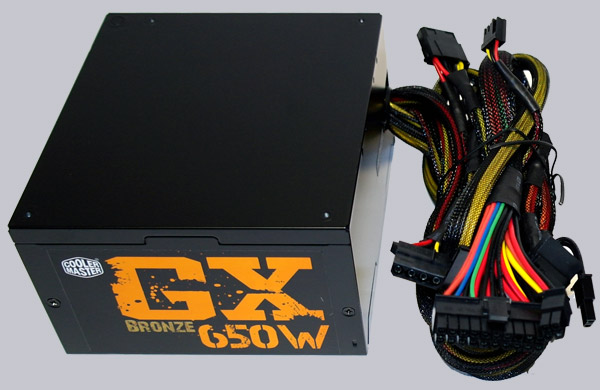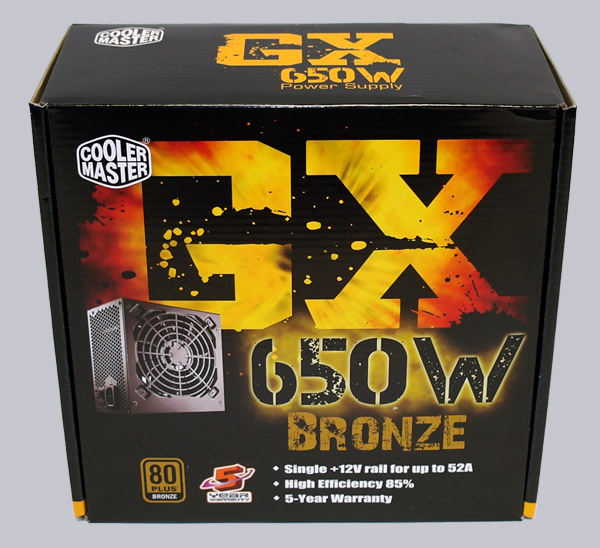 The Cooler Master GX-650 Bronze modular power supply has a good energy efficiency on full load and is thus well suited for overclocked Mid-Range PCs.
The cables are attached non-modular to the PSU and are not so pleasantly flat like the cables of Cooler Master's Silent Pro Gold and Silent Pro M PSU Series. The SATA plugs should be somewhat improved, because the protective cap on the back of each SATA plug can loose. Furthermore it would be favourable for the durability of the power supply, when only 105°C capacitors are used, which was unfortunately not the case inside of this GX-series power supply.
However, the PSU has an amazingly low price and one receive a silent, high quality 80Plus Bronze PC power supply with a good energy efficency at high PSU load. You can compare the power consumption depending on daily usage easily with the interactive cost of electricity calculator, to see if it is worth for you to buy a higher 80 Plus Gold PSU or a 80 Plus Bronze PSU.
All in all the Cooler Master GX-650 Bronze power supply has a very low price and offers a high power reserve. And if you like to save a bit more money in the future, then you should buy an 80 Plus Gold PSU like e.g. the Cooler Master Silent Pro Gold 600 PSU.
Discuss in our forum and exchange experiences …
Here you can buy the Cooler Master GX Bronze PSU …
Read on in the hardware test area with several hardware reviews …