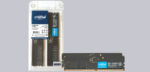 Result and general impression …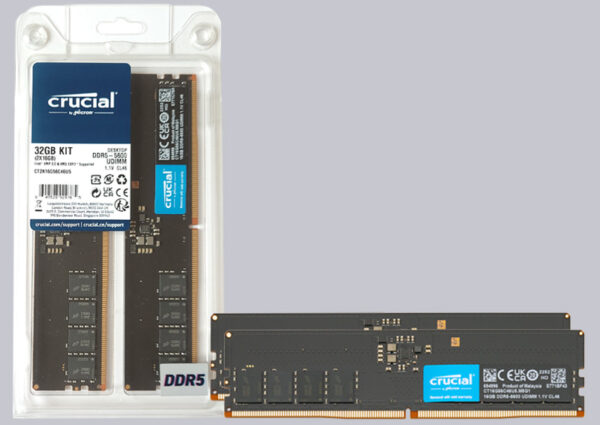 The Crucial DDR5-5600 CL46 offer a very good possibility to upgrade ready-to-use PCs that sometimes even ship with DDR5-4000 modules. Since the Crucial DDR5-5600 kit is not an overclocking module with strongly modified XMP/EXPO profiles, which are not supported by most ready-made PCs anyway, they already run pretty optimally with AGESA default settings. Nevertheless, Crucial provides the modules with several profiles to ensure the best possible compatibility. Both with auto settings and with a loaded XMP/EXPO profile, the memory modules ran smoothly in our tests.
However, the 32 GB kit consisting of two 16 GB modules is not exactly a bargain with the currently called price of approximately 165 Euro. Of course, it always pays off to compare prices.
Nevertheless, the Crucial CT2K16G56C46U5 kit receives our OCinside.de Purchase Tip Award 03/2023, as it is a very good option for upgrading ready-made PCs that can't handle overclocking kits.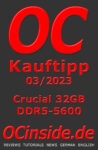 Here you can order the Crucial 32GB DDR5-5600 kit at a reasonable price.
We would like to thank Crucial again for their support.
Discuss in our forum and share experiences about the Crucial 32GB DDR5-5600 Kit …
Read on in the hardware test area with several hardware reviews …