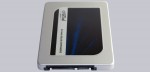 Result and general impression …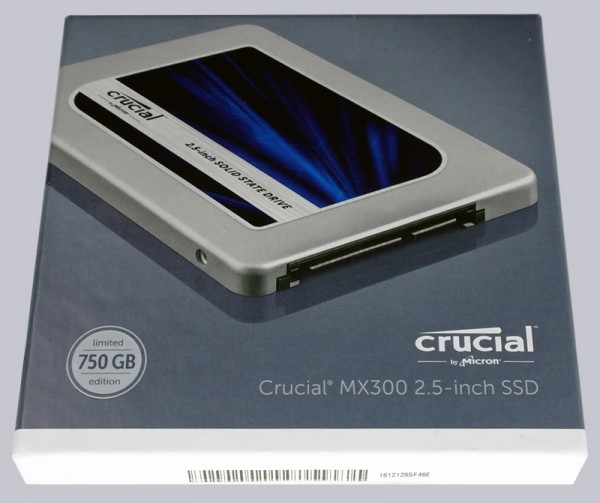 The Crucial MX300 2.5″ 750 GB SATA3 SSD CT750MX300SSD1 achieved good read and write values, supports features like 256-bit AES encryption and offers high reliability.
The Crucial MX300 750 GB TLC Solid State Drive with Marvell 88SS1074 controller and Micron 3D TLC NAND is tested both in the preferred AHCI mode, as well as in legacy IDE, but as with our previous SSD tests using AHCI mode showed significant benefits, so we strongly recommend AHCI.
As you can clearly see on the basis of benchmarks is the overall good read and write speed, but it can't get far away from the results of their MX200 SSD. Anyway, a look at the technical specifications also shows that the power consumption is much lower and again much emphasis is placed on high data security and reliability. The Crucial MX300 is specified with up to 220TB TBW (total bytes written), representing 120 GB per day over a period of 5 years. This information is important not only for the warranty, but speaks for a very high durability of the NAND cells. Who wants to know more about TBW, finds numerous data and formulas at Micron and in the JEDEC SSD specifications.
Furthermore the Crucial MX300 supports all important features like ECC, TRIM, Active Garbage Collection, SMART, Device Sleep Extreme Low Power Mode, Thermal Monitoring and additional high-end features like as 256-bit AES Encryption, TCG Opal 2.0, IEEE-1667, Microsoft eDrive compatibility, RAIN, Power Loss Protection and four layers exclusive data defense.
Discuss in our forum and share experiences about the Crucial MX300 …
Here you can buy the Crucial MX300 SSD …
Read on in the hardware test area with several hardware reviews …