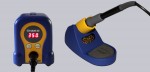 If you are looking for a good soldering station for beginners or semi-professionals, you often get mentioned brands like Weller, Ersa, JBC or Metcal. A brand which is, however, mentioned in the very same breath is Hakko, headquartered in Japan. Since OCinside has always also covered the area of electronics and delight our IR receiver and IR repeater manuals great popularity, we are happy to present you today the Hakko FX-888D soldering station. Whether this soldering station is only for solder gutters or if it can compete with the best in its class, we will show in the following review. The Hakko FX-888D test includes not only dry theory, but some soldering example videos on our OCinside YouTube Channel.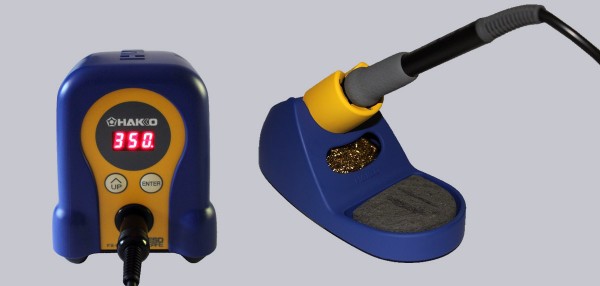 Thanks for the support …
Many thanks for the support to Marauder25.
The Hakko FX-888D soldering station has at review date a price of approx. 140 Euro.
Here you can buy the Hakko FX-888D soldering station.
The delivery of the Hakko FX-888D soldering station …
At this point we would like to share with you the way of the Hakko FX-888D soldering station delivery. In fact, it is so that this station was almost impossible to get in Germany. At the Hakko homepage there is only one distributor listed, who does not sell directly to end customers. Ultimately, we've found the online shop Watterott Electronic with headquarter Leinefelde, Germany, who also offers many soldering tips. As we were told by Watterott Electronics, the company will continue to provide the supply of Hakko products.
If you decide to buy this soldering station, you will get the Hakko FX-888D delivered in this box.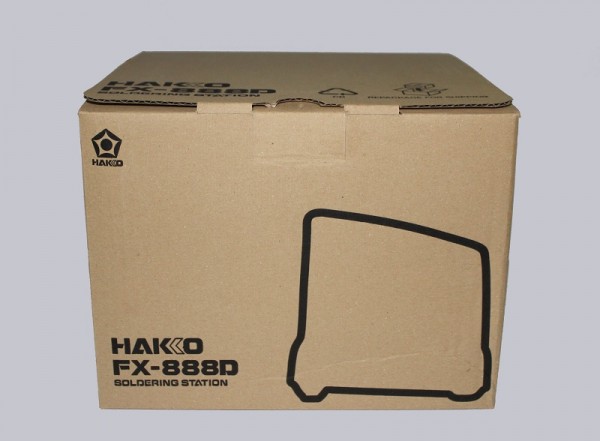 We now open the box and take a first look at the package. Included is the soldering station, soldering iron incl. Lace and cord, the soldering stand a wet sponge, a wire sponge and two manuals including a safety sheet.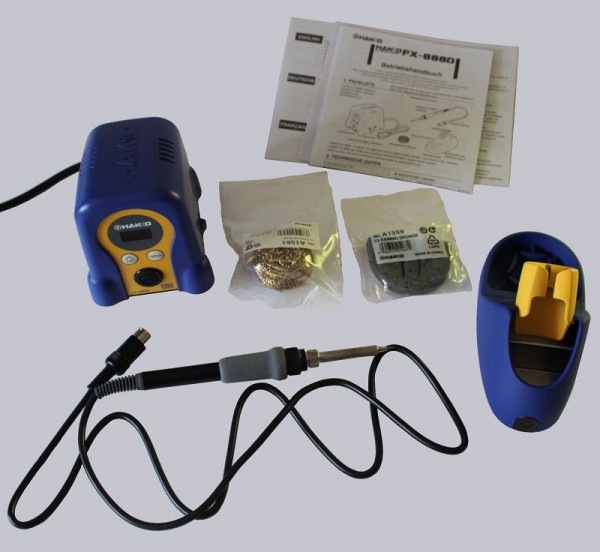 Here is the full Hakko FX-888D unboxing video at the OCinside YouTube Channel:
Note: Please allow our cookies first to see this content!
Before we come to the design and the features of the Hakko FX-888D,we want to present you the technical details of the soldering station.