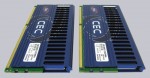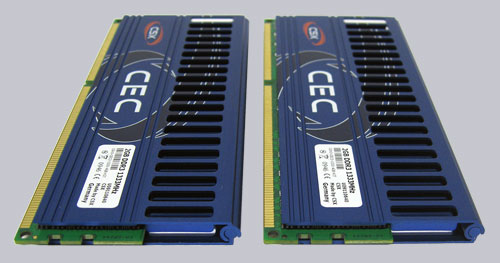 The CompuStocx PC3-10600 4GB Original CSX RAM kit CSXO-CEC3-1333-4GB-KIT reached only low overclocking results in spite of good cooling with heat spreader.
Thereby it is rather designed for standard voltages and default timings. Optically, the CSX PC3-10600 4GB RAM kit is very interesting, the performance on default settings is also good and the enclosed technical data sheet is exemplary, however the overclocking results were clearly under expectations.
All in all the DDR3 kit is with these results rather interesting for OEM PC systems and less for high-end OverClockers. For the upper OverClocking range, the Diablo series from CSX should be clearly preferred, which were already overclocked as DDR2 modules in the ocinside.de hardware test column.
Read on in the hardware test area with several hardware reviews …