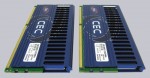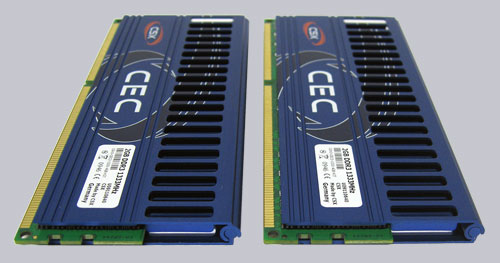 The CompuStocx CEC3 PC3-10600 4GB DDR3 Dual Channel memory kit is equipped with heat spreader and the design is looking very nice. In the current OC review the 2x2GB DDR3 memory kit was extensively overclocked, to test the results of these CSX OC modules inside and outside the specifications.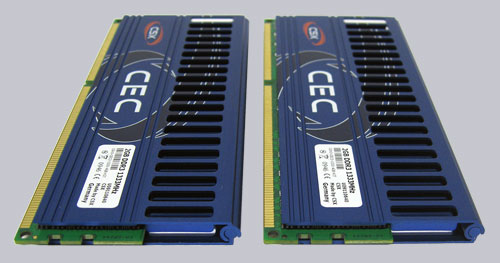 Thanks for the support …
Many thanks for the support with the CSXO-CEC3-1333-4GB-KIT 4GB PC3 10600 / DDR3 1333 CL9 kit by CompuStocx.
The 4 GB CSX Original kit contains 2x 2048 MB 240-pin DIMM DDR3-1333 memory modules and has a price of approx. 100 Euro (01/2010). These memory modules are available at CompuStocx and at our sponsors.
The supply of the two 2048MB PC3-10600 memory modules …
In this plastic box are the two well protected memory modules: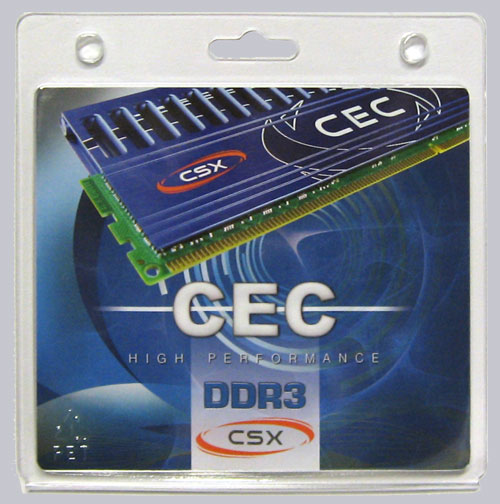 On the back side one can already take a first look to the memory modules: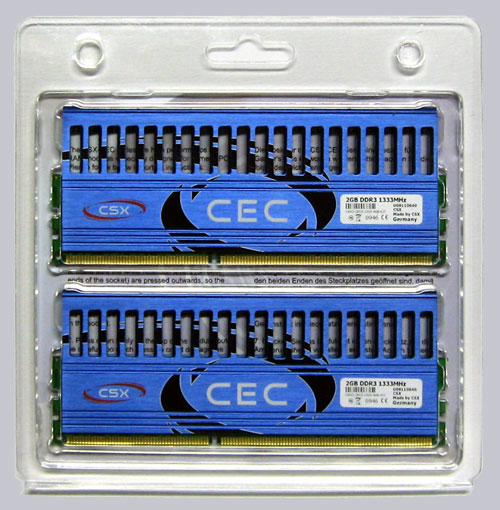 That is contained in the scope of delivery …
CompuStocx delivers the CEC DDR3 modules with a quick installation guide. Very positive is that the flyer also contains all important technical data of the modules. This is very exemplary and that is not to be taken for granted, even if the technical information are very important to install memory modules in a PC or Mac.
Here is a picture of the two CSX DDR3 memory modules: