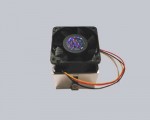 In this review we have tested the Thermaltake Volcano II Cooler and measured the temperature results with our test setup. Additionally you can listen to an embedded MP3 fan sound sample of the fan on the respective heatsink.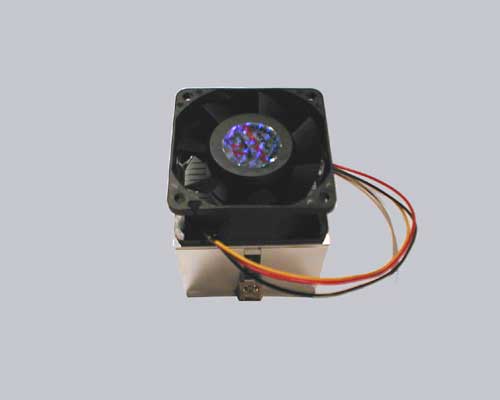 Bezeichnung
Thermaltake Volcano II
Größe über alles in L/B/H
+++ 60/60/69 mm Der Kühlkörper bedeckt nur die Fläche des Sockels.
Förderleistung
+++ 26 CFM (~4500 U/min)
Geräuschpegel
++ 31,5 dB (A) Klingt noch relativ angenehm. Online anhören:
Montage
++ Dieser Lüfter ist mit einem Schraubendreher trotz starker Klammer recht einfach montier- und demontierbar.
Kühlergebnis
+++ Top Ergebnis, der Lüfter überzeugte mit nur 40° C bei 1,75 V und 44°C bei 1,9 Vcore.