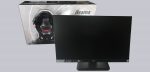 Layout design and features …
The iiyama offers, as usual today, 2 possibilities of assembly. It can be used conventionally with a stand or mounted on the wall with an optional VESA bracket. The VESA standard here is 100×100 mm. In our test we decided to use the monitor stand, because the height adjustability and the pivot function can be used.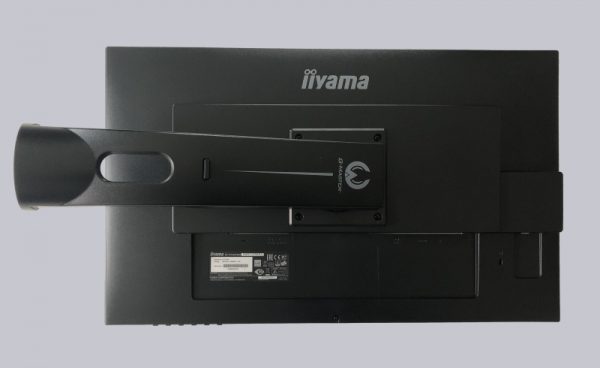 Mounting the stand is very easy as the stand is already pre-mounted on the display. All you have to do is tighten the 3 screws supplied.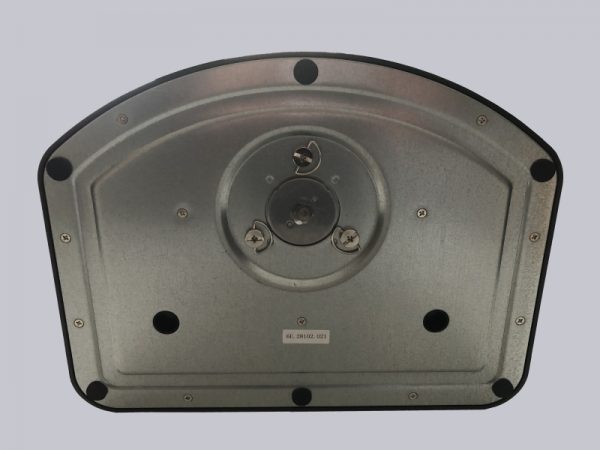 After an estimated 2 minutes, the monitor is ready for use and can be connected immediately using the included display port or HDMI cable. iiyama has omitted a DVI cable from the scope of delivery.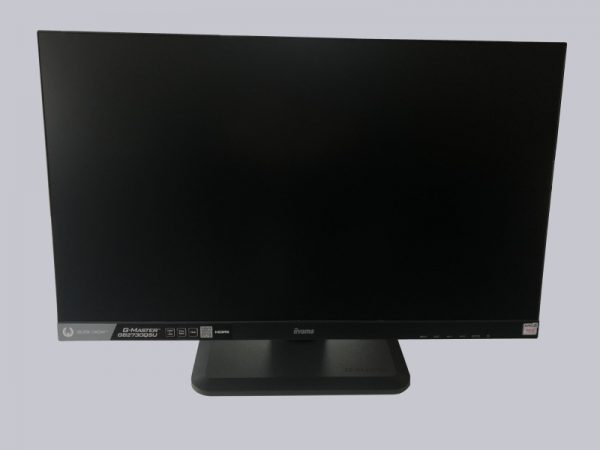 Viewed from the front, the GB2730QSU looks valuable. It presents itself in plain black with an AMD FreeSync and a Silver Crow sticker including technical data. Silver Crow stands by the way for the beginner series in the WDHQ area of iiyama.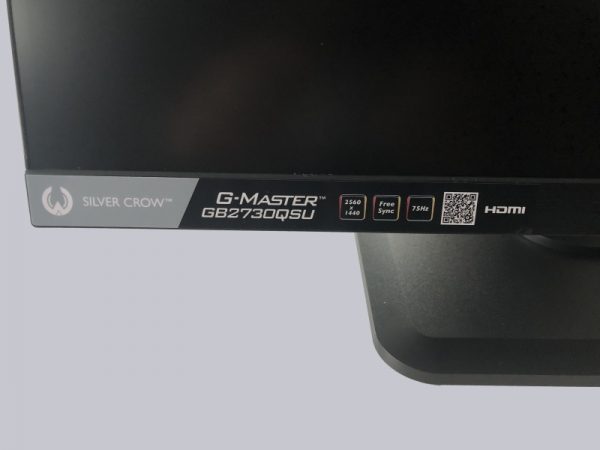 The GB2730QSU also cuts a good figure laterally. It doesn't look extremely expansive and can therefore be placed close to the wall without any problems, which is definitely an advantage for narrow desks. You can also see the 2 USB 3.0 ports on the left side.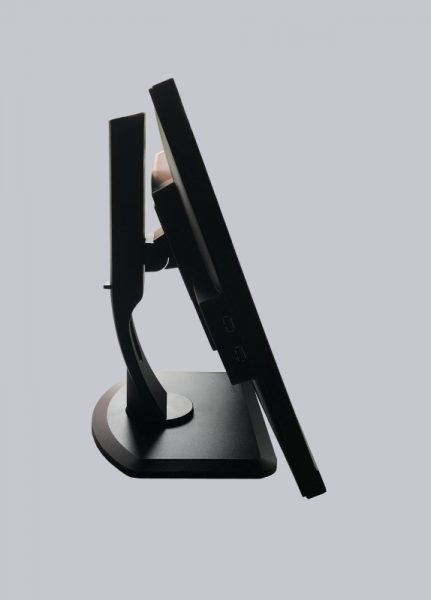 When it comes to ergonomics, the iiyama can shine. The pivot function as well as the continuously tilt, swivel and height-adjustable display fulfil all wishes.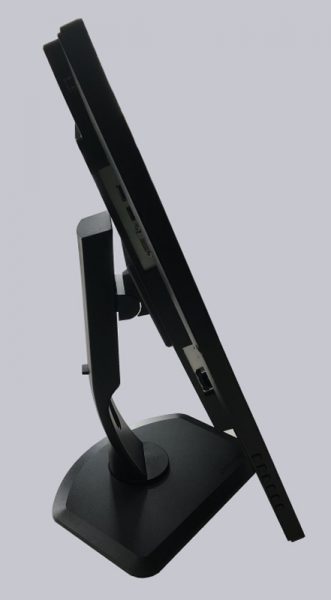 It should also be mentioned that the resistance is very pleasant. When adjusting the height and the swivel, the monitor makes a very good impression.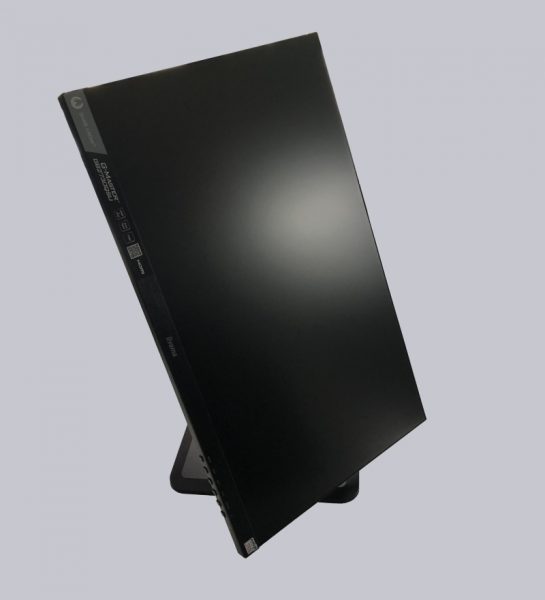 iiyama realizes the usage of the GB2730QSU with classic push buttons. These can be handled neatly, the pressure point is also optimally chosen for our taste. Those who hoped for capacitive switches will be disappointed. However, the solution with classic push-buttons for this price class is completely in order.
Now we come to the connections …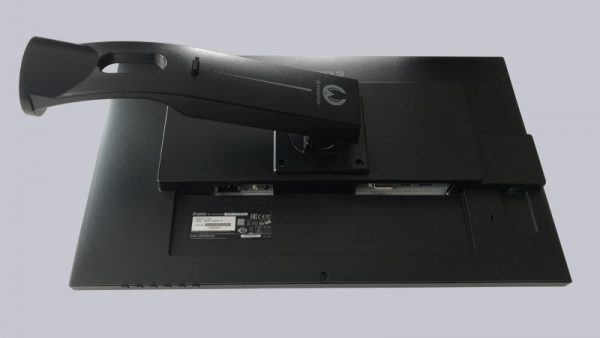 The video signal connections are located on the lower left side when viewed from behind.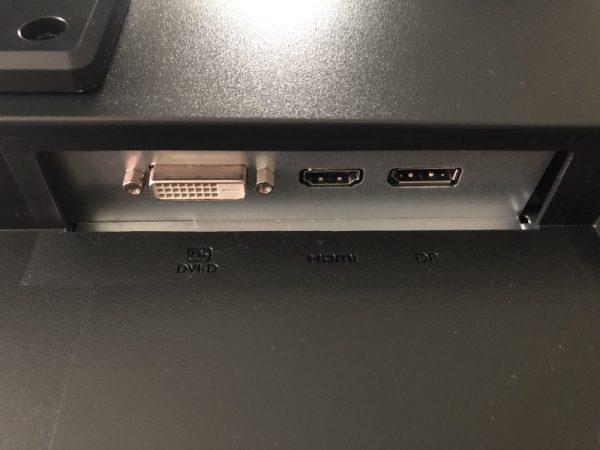 Opposite is the electricity connection. Here a classic cold appliance plug is used, fortunately an external power supply is not used here. The only thing to criticize here would be a separate power switch. But this is acceptable, as the GB2730QSU has an automatic standby function. The audio input and the headphone output are also located here.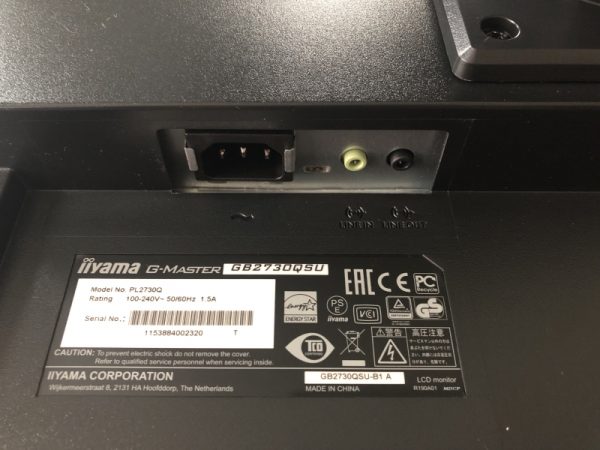 A positive feature is that the USB hub is located a little further to the right of the video ports on the bottom side. This has the advantage that a clean cable management is possible without problems. It's also the preparation for a Kensington lock.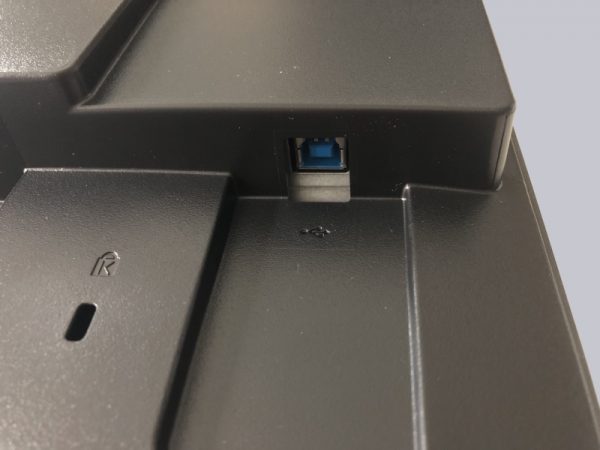 At the end there is only one more look at the two USB 3.0 ports.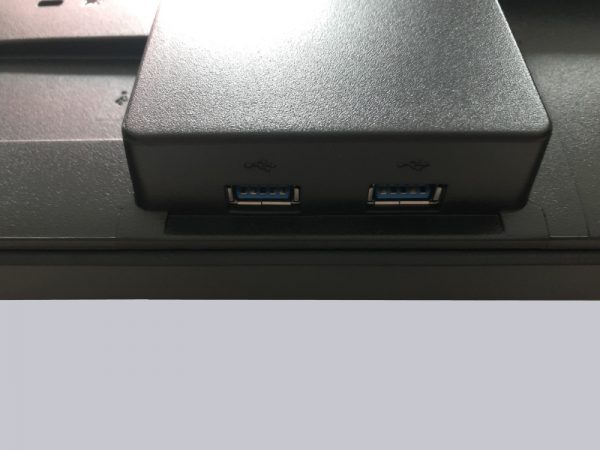 After the whole theory and the technical data we now come to the practical test.
iiyama G-Master GB2730QSU Silver Crow monitor field test …