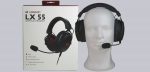 Layout, design and features …
The Lioncast LX 55 has a timeless and simple design.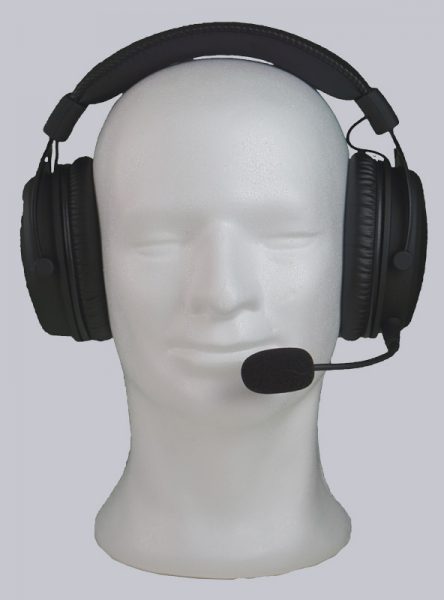 The Overear pads are made of imitation leather and are filled with memory foam.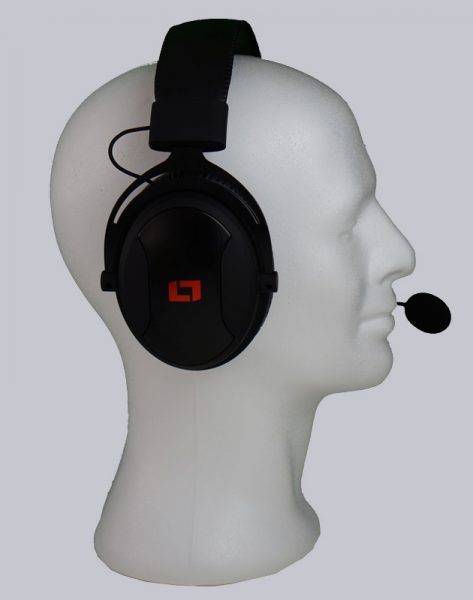 Due to the height adjustment and the wide handle in connection with the very comfortable cushions nothing stands in the way of a gaming session lasting several hours.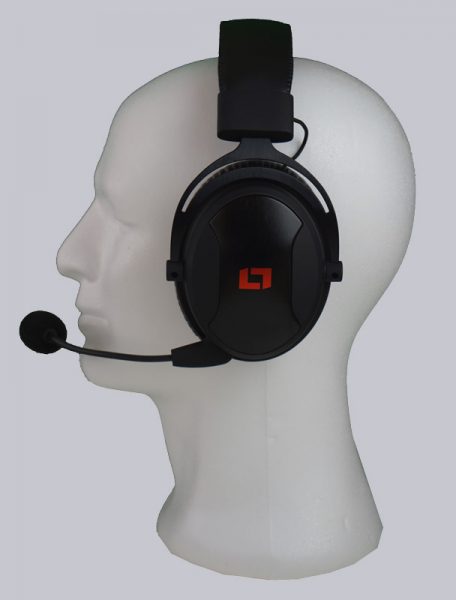 The right/left label, headset name and item number are located on the inside of the bracket. The brushed aluminium look and the Lioncast logo in the LX 55 side view are simple and elegant.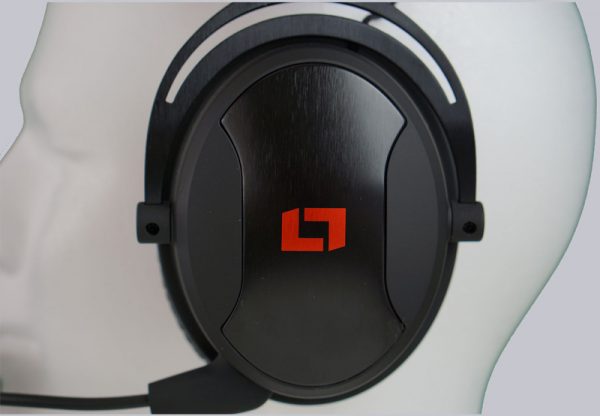 The connectors for the audio cable and the microphone are located on the underside. The microphone can only be plugged in one way and is therefore perfectly aligned.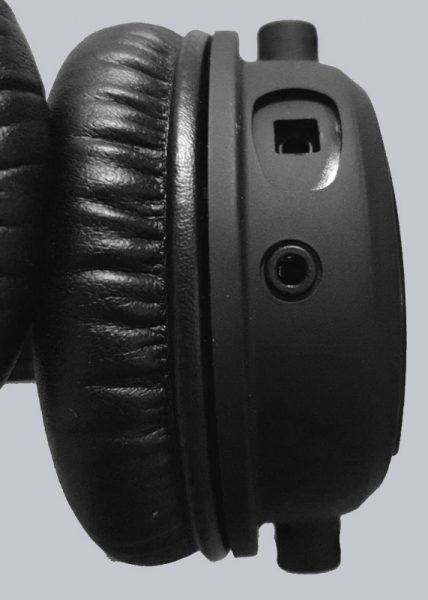 The sleeved audio cable consists of two parts and is about 3.4 meters long. The Y-cable and the extension with the control unit (mute function and volume). The control module is located approx. 30 cm below the headset and is easily accessible.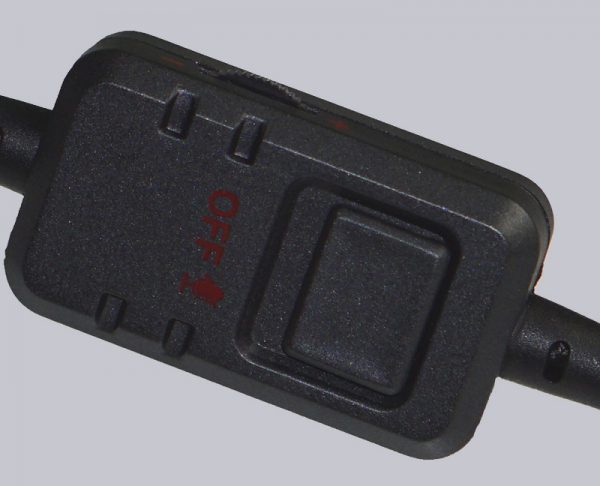 The height adjustment is carried out with small locking points and remains reliably at the desired setting.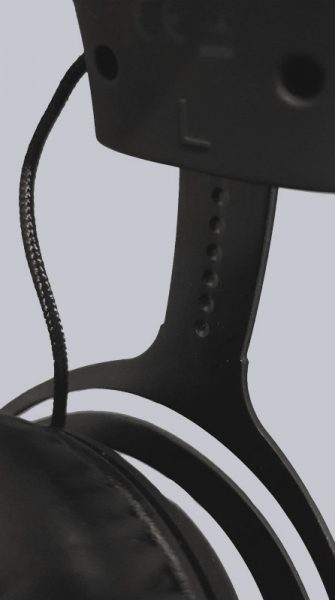 Lioncast LX 55 Field test …