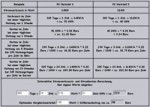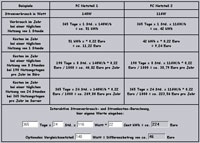 Interactive electricity costs calculator – calculate power consumption
Calculate the current consumption and cost of electricity …
With this simple online tool one can calculate fast and easy the current consumption and electricity costs. No matter, if one would like to calculate the computer power consumption or other household equipment. Simply change the values in the lower range and watch the approximate costs for your inputs. The interactive power consumption calculator and the examples are an excerpt from our last power supply review and compares a standard 80PLUS power supply with an 80PLUS Gold power supply.