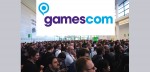 From 17th to 21st August 2016, one of the most important European gaming fairs again took place in Cologne, Germany. Of course we attend gamescom as well and published a gamescom report with more than 400 pictures of current games, latest gaming hardware, VR headsets, DCMM casemods, Cosplayer and a lot of more interesting stuff on 14 pages at OCinside.de. It is available in German only, but it is worth watching the pictures with or without a translation tool to discover the latest gaming and gaming hardware trends – you should not miss that.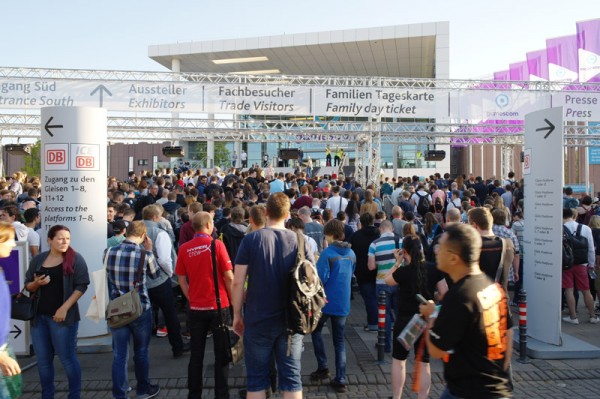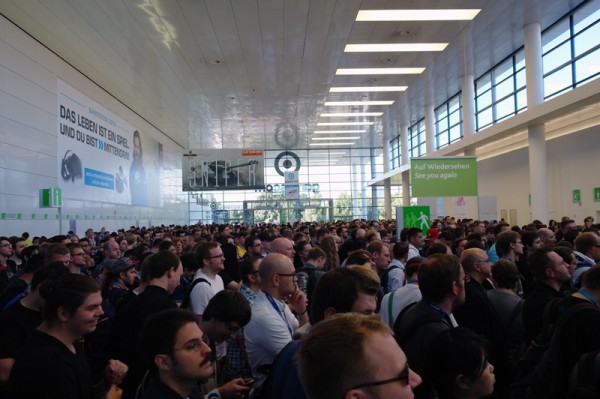 gamescom 2016 Cologne Coverage – New gamescom hardware 2016, gamescom games 2016, casemods and more
Who want to pout again slightly in the older reports, find the previous gamescom 2015 report, gamescom 2014 report, gamescom 2013, gamescom 2012, gamescom 2011 and gamescom 2010 or can take a look at the gamescom preview with more games in an overview.
This picture shows the current plan of the gamescom trade fair halls in Cologne.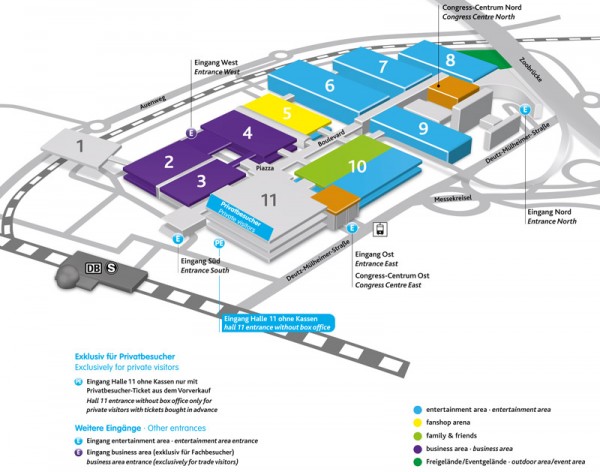 Let's go to the gamescom 2016: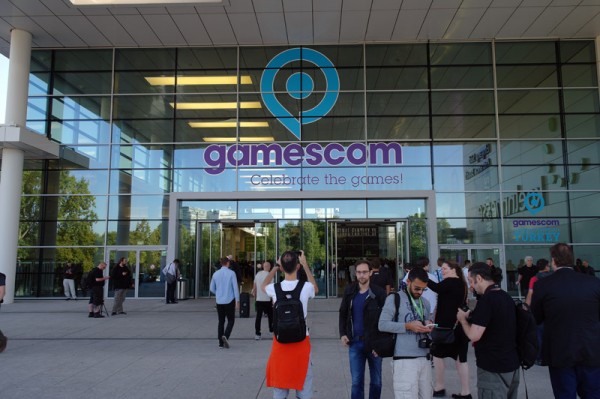 The following gamescom focus is shown on more than 400 pictures:
– Enter the gamescom – Start of the gamescom 2016
– Current Games 2016 – The latest Games with release date 2016 and 2017
– Virtual Reality – VR
– Hardware Part I – Gaming Hardware 2016 Part 1
– Hardware Part II – Gaming Hardware 2016 Part 2
– Retro Games – Retro Classics Hardware on the gamescom
– Casemods and DCMM 2016 – 24 hour DCMM and Casemods
– More activity – more from gamescom 2016
– Cosplayer – Cosplayer on the Cologne fairground
– Vehicles – Vehicles on gamescom 2016
– Gamescom impressions – Impressions of the gamescom 2016
– Gamescom impressions 2 – More impressions of the gamescom 2016
– End – Conclusion on the gamescom 2016 Gaming-Fair
Here is a summary of the latest Hardware News.
And here you can discuss about the gamescom 2016: gamescom 2016 talk …
Continue with the Impressions of the gamescom 2016 …