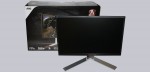 Layout, design and features …
Let's take a closer look at this pixel sprinter.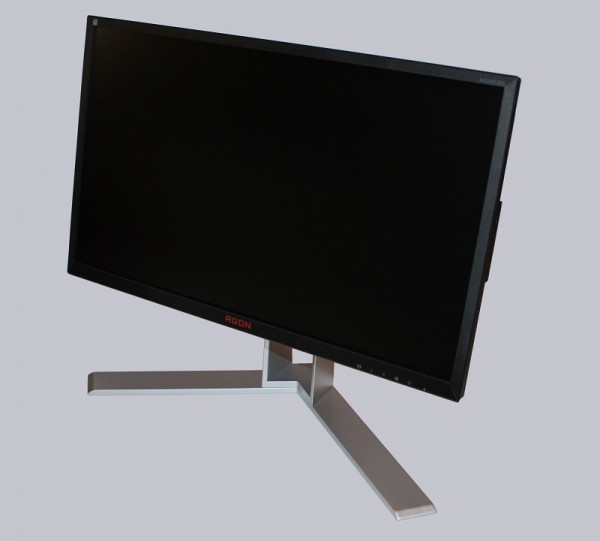 The sight alone is intended to suggest to the user that this monitor is only for one purpose on the desk … Gaming! And it may not be a coincidence that the monitor's colors are those of a famous sports car! Thanks to the puristic design of the stand …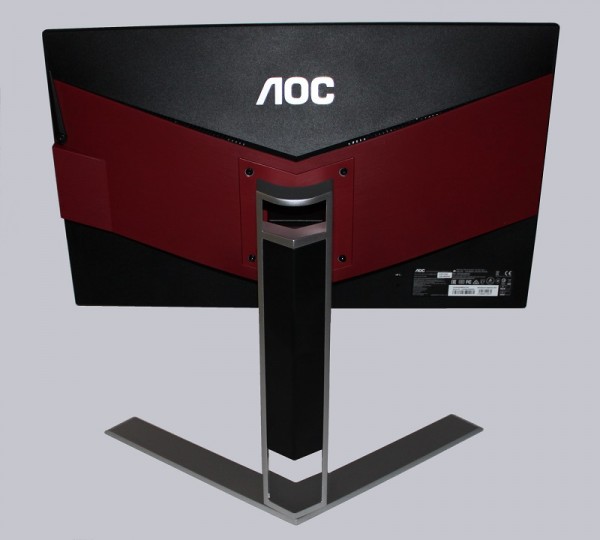 … the monitor just not only looks good …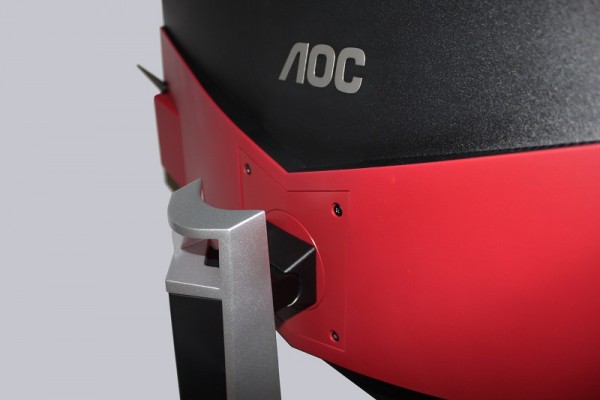 … but also has a stable stand on the desk because of the rubberfeet.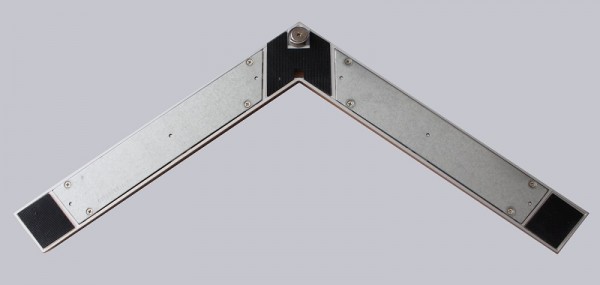 Thanks to the supplied VESA mounting plate, it is also possible to attach the monitor to a wall bracket.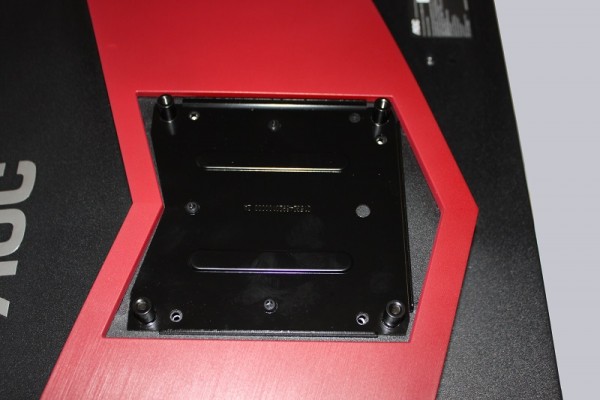 But also with the stand it is possible to swivel …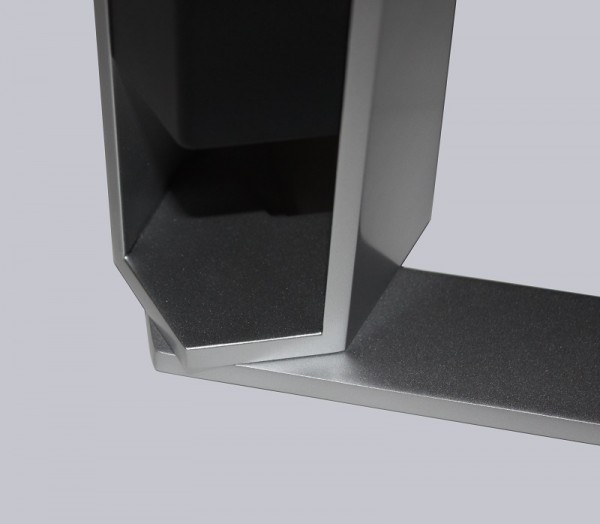 … to tend …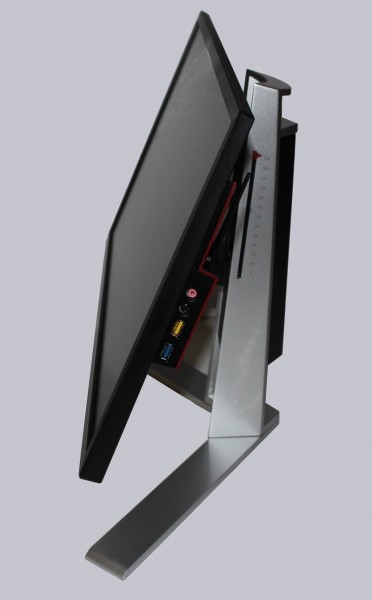 … and even to use the Pivot function of the monitor.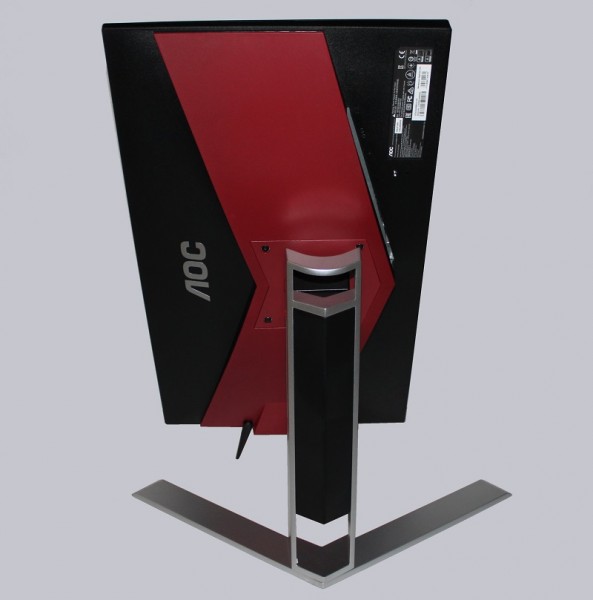 The scale, including the slider, is intended to make it easier for the user to find his or her preferred height adjustment.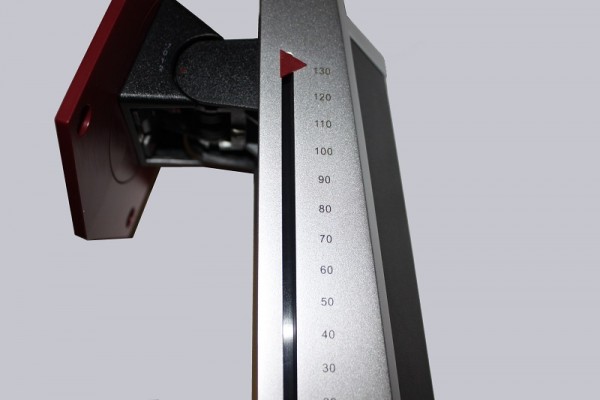 The labeling of the AOC monitor is fairly straightforward. The right upper corner is decorated by the description of the monitor.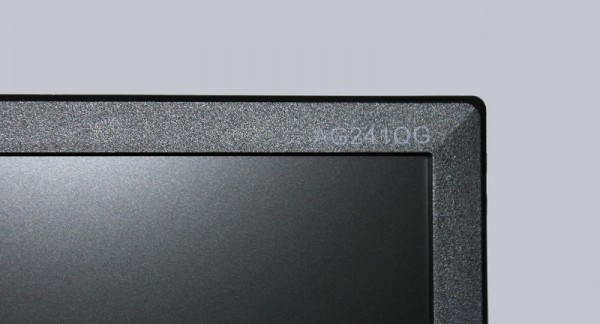 The lettering of the build series decorates the monitor centrally at the lower edge. Also regarding the connections, the AOC AG241QG does not have to hide behind the competition.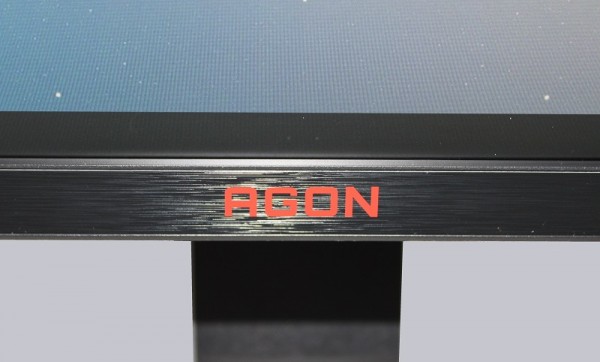 On the side it provides two of a total of four USB 3.0 ports, one of these has a quick-charge function. The combined microphone/headset connection is located above. At the top is the microphone output, in case the headset has two separate jack connectors.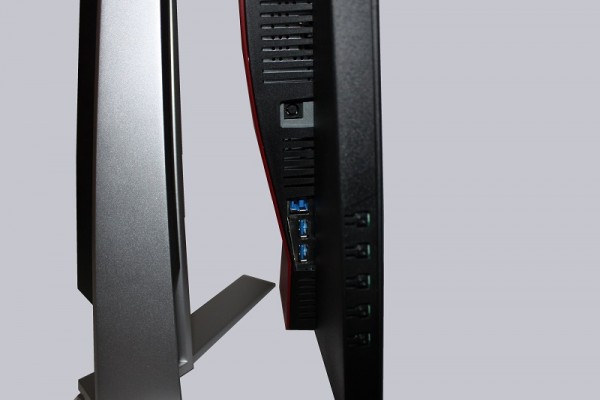 But what is that?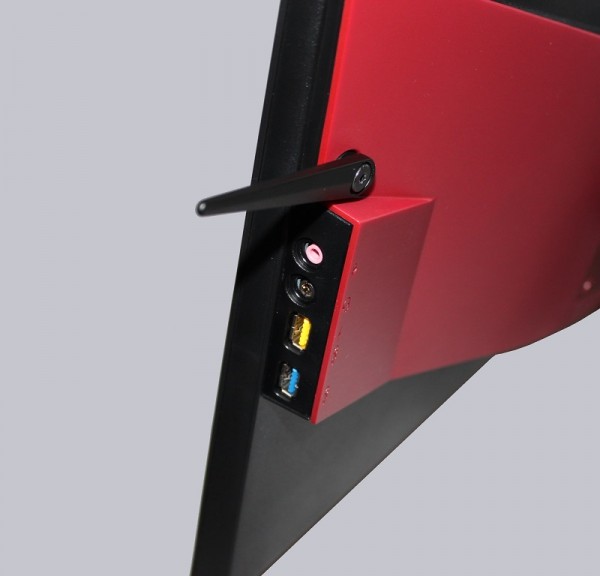 So simple and yet so useful. On this small swivel arm you can hang up your headset when it is not in use.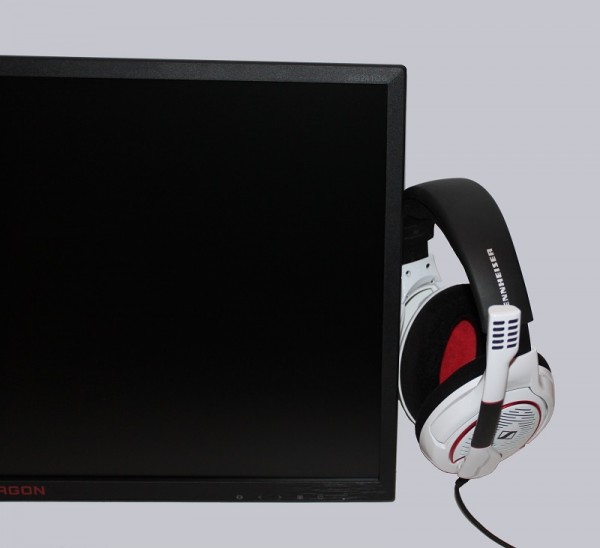 On the back we find next to the connections for displayport and HDMI also the connection for the power supply as well as a further audio jack, which with the supplied cable the monitor can be connected to the microphone output of the PC.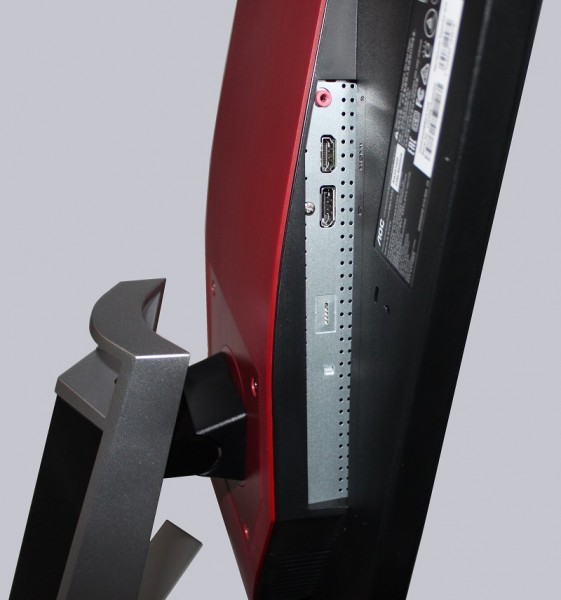 Of course the nameplate with the adjacent Kensington lock can not be missing.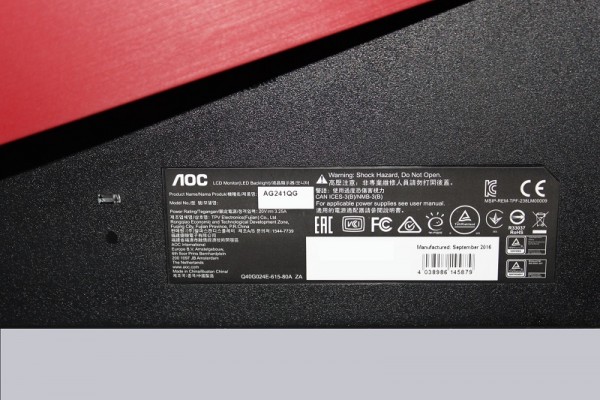 Contrary to the assumptions, the operating elements are not designed to be touch sensitive. A glance under the monitor shows us the corresponding pushbuttons. This is, so far, the only point which is a bit bitter to us, but in this case always has to be seen in relation to the typical use.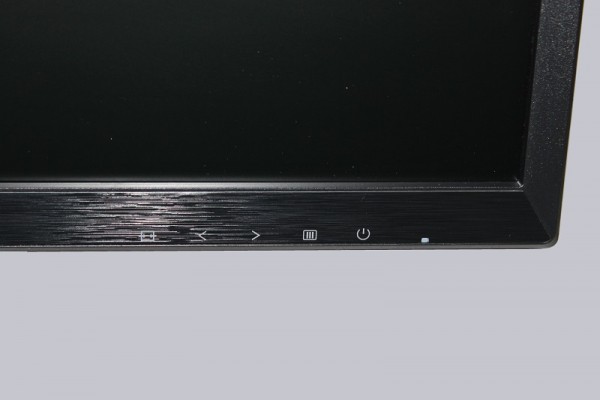 The buttons are simple and give the view to the green board underneath. Since, however, you usually do not look under the device, it should not disturb anyone in the daily operation.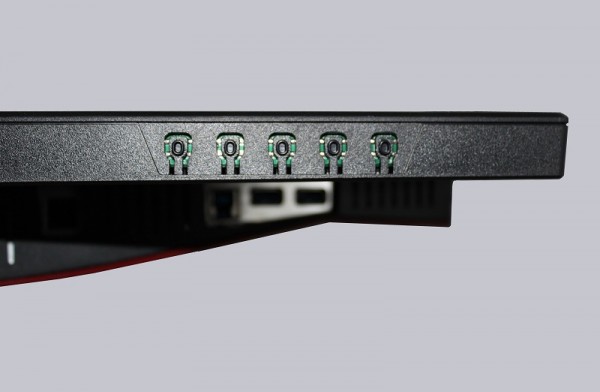 All in all, however, one can say, the AOC AG241QG offers a good quality with a stable stand, great functions and a complete scope of delivery.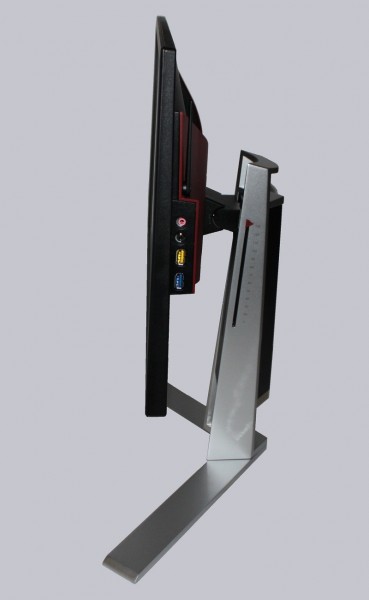 So let's come to the practical test in which the monitor has to prove what's in it.
AOC AG241QG monitor Installation and operation …