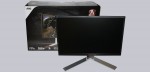 Result and general impression …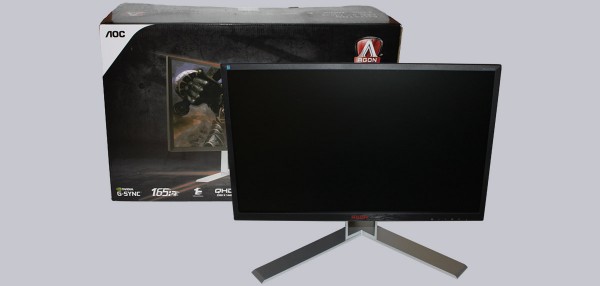 Thanks to the 165 Hz, the AOC AGON AG241QG has the best conditions for positioning itself in the highly competitive gaming segment. Just such small "gimmicks" as the headset holder are easy to implement, but offer a certain added value to the user.
A further plus is the high resolution, which provides with 2550×1440 pixels enough detail to distinguish between enemy and tin can, even over long distances!
Except for the controls, the processing quality is also good. All important cables are also included, which is not usual for other manufacturers because of the "flexibility".
Let's get to a point that everyone has to decide for herself/himself: Is the G-SYNC function and a refresh rate of up to 165 Hz worth 500 Euro for a 23.8 inch monitor?
If you have an AMD graphics card, you would at least have the option to switch instead of G-SYNC to FreeSync, where the monitors are somewhat cheaper. For Nvidia users however only have the choice between sparkling wine or mineral water.
Of course we can not take this decision for you. However, the AOC AG241QG monitor offers a good performance, which is known to be paid for.
Discuss in our forum about the AOC AGON AG241QG …
Here you can order the AOC AG241QG.
Read on in the hardware test area with several hardware reviews …