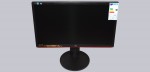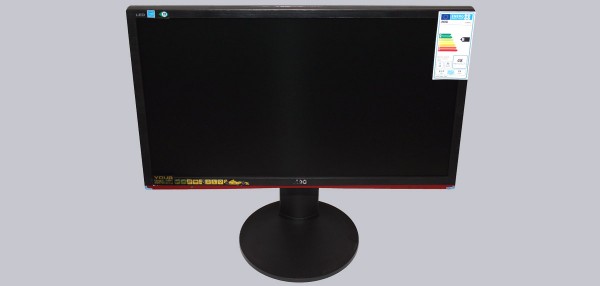 The manufacturer AOC has always been known for its inexpensive monitors. Years ago they have produced CRT monitors but today they produce high-quality monitors with TFT technology. Today AOC sends the G2460PQU/BR monitor with 144 Hz to the test field and wants to show us that inexpensive does not always mean bad or slow. Whether this monitor can convince us and if it has the latest technology or not, we now show you here on OCinside.de.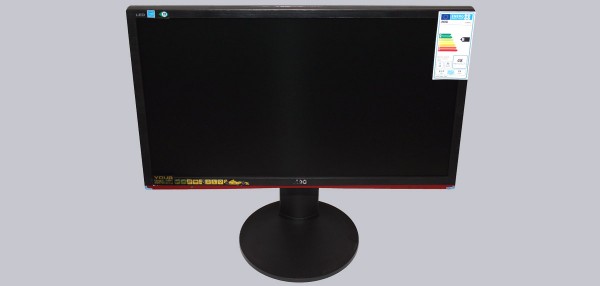 Thanks for the support …
Thanks for the support to Marauder25 and for the fast delivery to the manufacturer AOC.
The AOC G2460PQU/BR monitor has at review date a price of approx. 295 Euro (09/2015).
Here you can buy the AOC G2460PQU/BR monitor.
The delivery of the AOC G2460PQU/BR monitor …
Let us take a look at the box in which the AOC G2460PQU/BR monitor is delivered.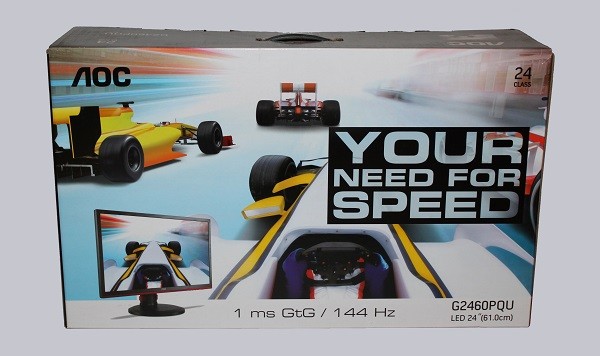 Thanks to the effective utilization of the carton space not only a lot of accessories are included …


… but also the monitor itself with swivel arm and stand.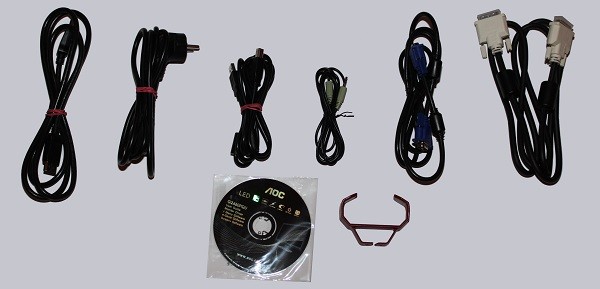 Included are cables for DisplayPort, DVI, VGA, power, USB and audio. It is gratifying that all important cables are supplied for the operation of the monitor. Even cables are included to connect additional video sources, such as game consoles or BluRay players. Raspberry Pi users might miss the HDMI cable. Coming after delivery now on the specifications of the AOC G2460PQU/BR monitor.
AOC G2460PQU/BR monitor technical data …