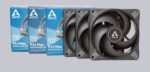 Layout, design and features …
As with the RGB fans, Arctic has designed the rotor with an enclosing ring that has an extremely small gap to the stable frame. Rubber elements are embedded in the frame on both sides at all four corners to minimize the transmission of vibrations to the case. The standard P12 fan does not have these damping rubbers.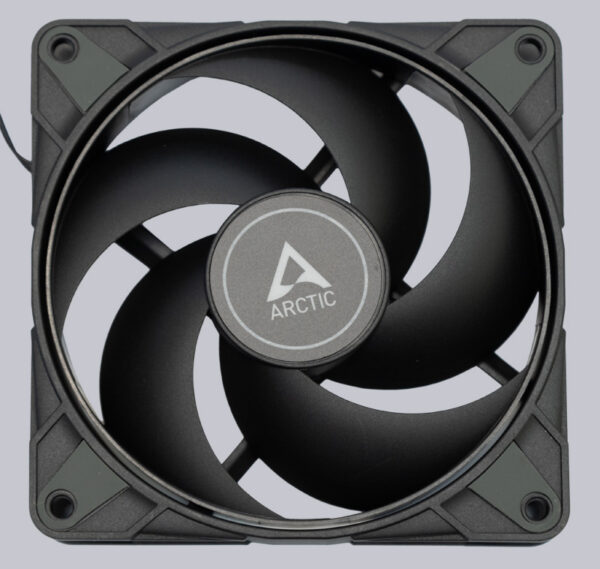 The fan blade design of the P12 Max is hardly different from the P12, but the larger hub diameter of the P12 Max fan is immediately noticeable. This is not surprising since the P12 Max fan has a more powerful motor and durable ball bearings unlike the P12. Remained are 5 strongly curved rotor blades, which should build up decent pressure to perform well in PC cases and on radiators of the sameDimensionsn while generating as little air noise as possible. With its rounded corners and somewhat more discreetly designed stiffening ribs, the appearance of the P12 Max now looks a bit more elegant, which is further supported by the likewise somewhat more discreetly designed sticker in the center. The following comparison picture shows the familiar P12 on the right and the new P12 Max fan on the left.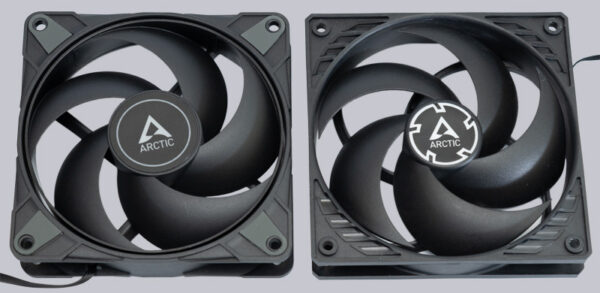 On the back, you'll find another difference from the P12 fan. The new P12 Max high-performance fan has straight struts from the fan hub to the frame. This makes the rotor much more stably connected to the frame, which can be easily seen with a finger pressure on the center of the fan.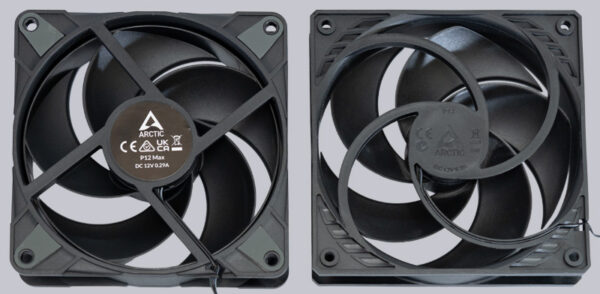 Arctic spends a few extra centimeters on the cable length, because the ribbon cable is 42.5 cm long including the connector.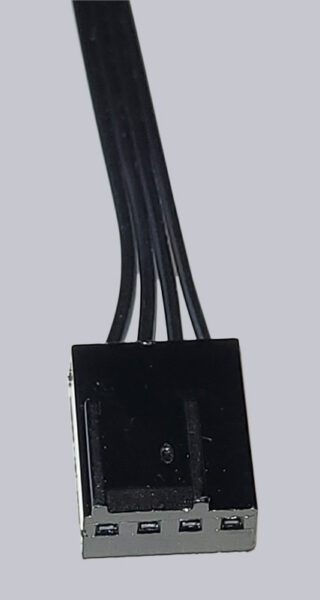 On Y-distributor, or PST (PWM Sharing Technology), as Arctic calls it, was unfortunately recorded with the P12 Max fans. When using multiple P12 Max fans, you have to get the necessary adapter cables additionally if the PC case does not have an integrated fan hub.
Arctic P12 Max Installation …