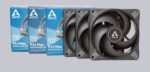 Hold on tight, because here comes the new high performance fan for radiators and PC cases at a bargain price from Arctic! How the new Arctic P12 Max fan perform in terms of power and noise and much more we reveal in the following review here on OCinside.de!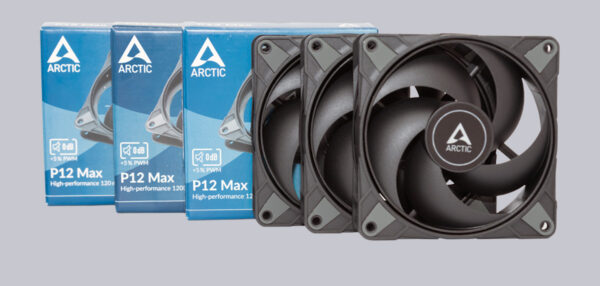 We hope you enjoy reading our new review.
Thanks for the support …
Thanks for the support to Daniel and the manufacturer Arctic.
One black Arctic P12 Max fan has at review date a price of approx. 9 Euro.
Thus, the price is already 30% below the already very low list price shortly after the launch. Whether a white variant or a larger 140mm version will be offered in the future is still up in the air. However, it would be conceivable.
Here you can order the Arctic P12 Max fan at a reasonable price.
The delivery of the Arctic P12 Max fan …
The Arctic P12 Max PC fan comes in a compact box in the typical Arctic design. On the front, the fan is pictured and some interesting information about the 6-year warranty and the 0dB mode is also present.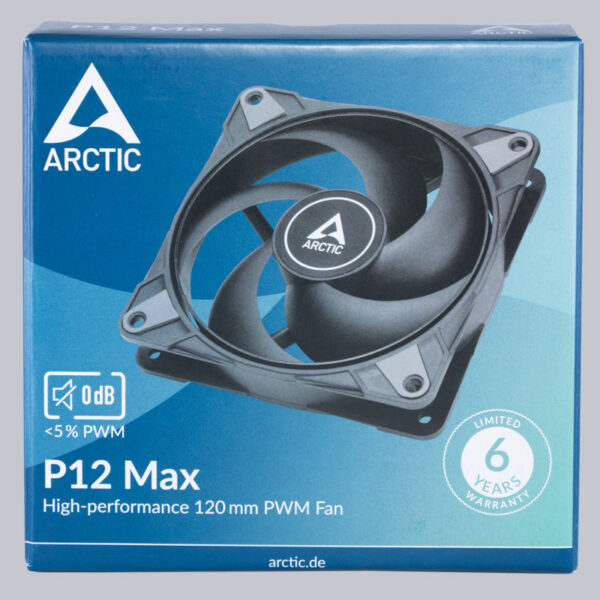 Fortunately, Arctic does not use excessively large packaging and unnecessary plastic.


On the back, The technical data and listed and links to the support page are printed in case you need help with the installation.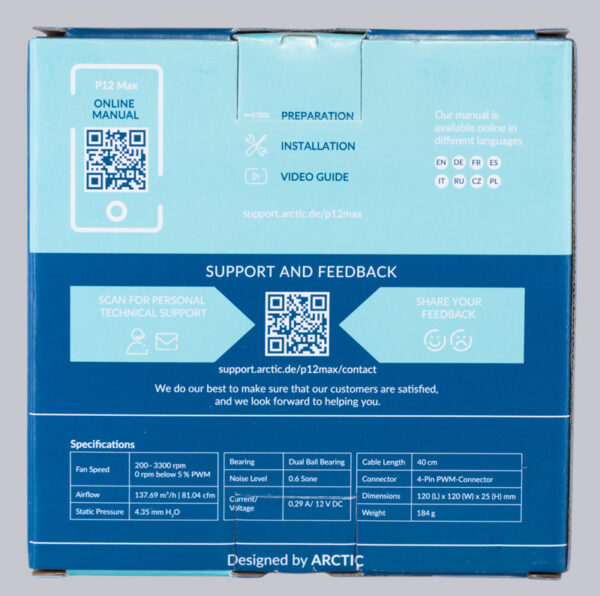 Scope of delivery …
The fan can be removed from the package without much effort.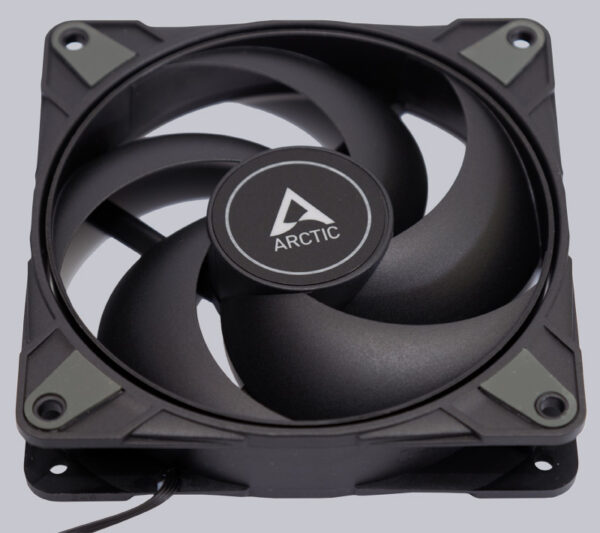 There are also 4 screws in the box, which are used to mount the fan in the PC case. Longer screws for mounting the fan to a radiator are not included, but certainly available with a quick request to friendly Arctic support.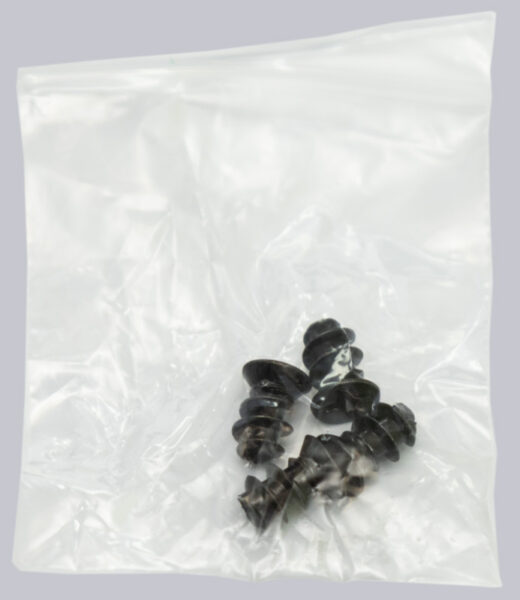 Arctic P12 Max technical specifications …