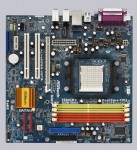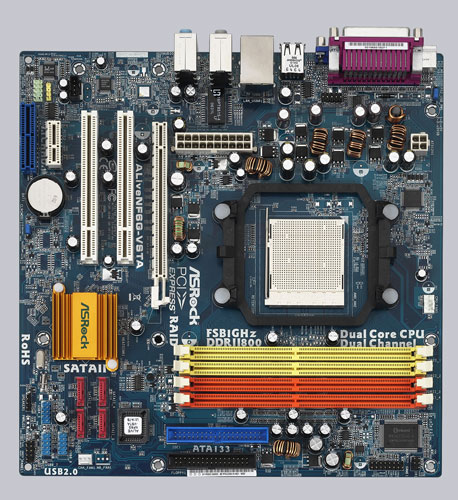 This article shows you a preview of the current ASRock ALiveNF6G-VSTA Mainboard.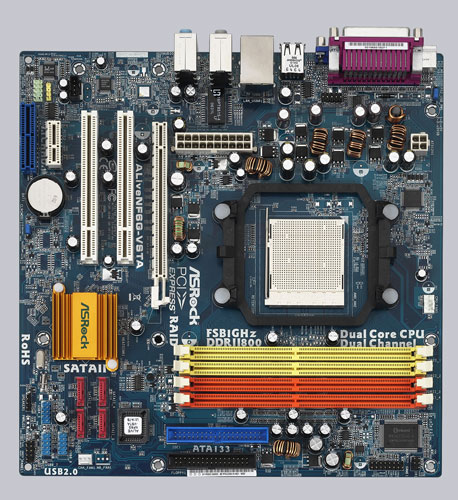 ASRock Motherboard Preview August 2007 The newest ASRock Motherboards The new ASRock ALiveNF6G-VSTA Motherboard …
ASRock's ALiveNF6G-VSTA motherboard is based on the GeForce 6100 / nForce 430 or the GeForce 6150SE / nForce 430 chipset and offers a very inexpensive onBoard graphics solution. We've already tested the DVI pendant with additional DVI card, here's the OC Review of the ALiveNF6G-DVI.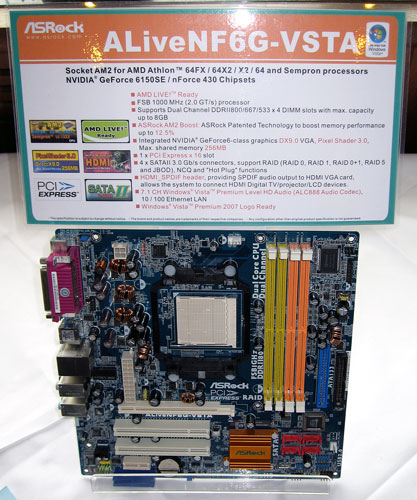 Here's another picture of the ASRock ALiveNF6G-VSTA Motherboard …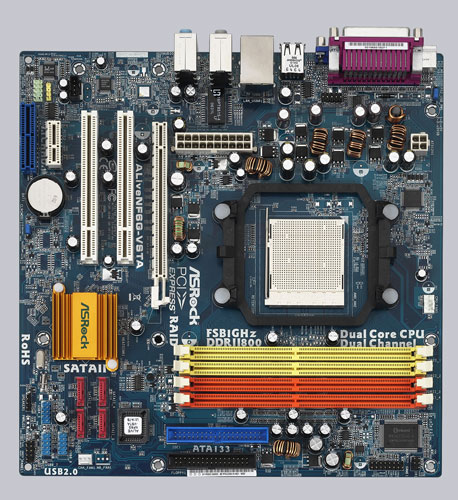 The manufacturers technical data for the ASRock ALiveNF6G-VSTA Motherboard …
– Socket AM2 for AMD Athlon 64FX / 64X2 / X2 / 64 and Sempron processors – AMD LIVE! Ready – FSB 1000MHz (2.0GT/s), Hyper-Transport Technology and AMD Cool 'n' Quiet Technology – Supports Dual Channel DDRII800/667/533 with 4 DIMM slots, maximum capacity up to 8GB – ASRock AM2 Boost: ASRock Patented Technology to boost memory performance up to 12.5% – Integrated NVIDIA GeForce6-class graphics DX9.0 VGA, Pixel Shader 3.0, Max. shared memory 256MB – 1 x PCI Express x 16 slot – 4 x Serial ATAII 3.0 Gb/s, support RAID (RAID 0/1, RAID 0+1, RAID 5, JBOD), NCQ, and Hot Plug functions – HDMI_SPDIF header, providing SPDIF audio output to HDMI VGA card, allows the system to connect HDMI Digital TV/projector/LCD devices. – 7.1 CH Windows Vista Premium Level HD Audio (ALC888 Audio Codec) – 10/100 Ethernet LAN – Windows Vista Premium 2007 Logo Ready