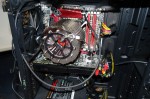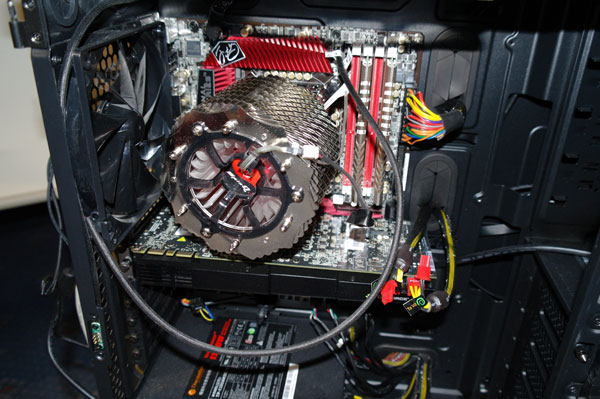 ASRock Motherboard Preview 2011 The latest ASRock Motherboards
Gaming with Fatal1ty on an ASRock Fatal1ty P67 Professional …
Of course, ASRock not only wanted to show the pure facts of their current Intel boards, but also to demonstrate the impressive performance of the newest ASRock Fatal1ty P67 Professional motherboard. Thus, without farther ado, ASRock build two PC systems with their Fatal1ty P67 Professional …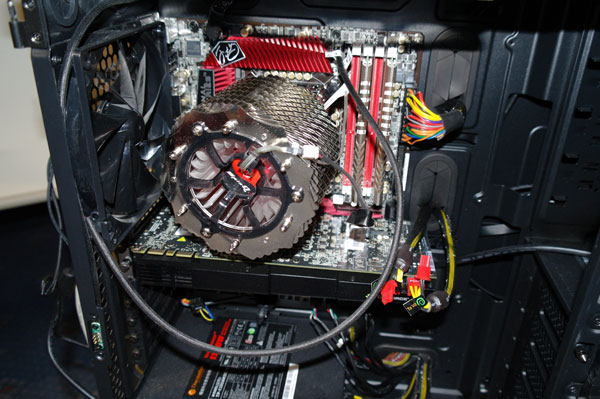 Then Fatal1ty warmed up a few minutes and invited to a short Quake match. However, these matches were however really short, because most matches ended with a score of 10:0 for Fatal1ty and the highest score was just about 10:3.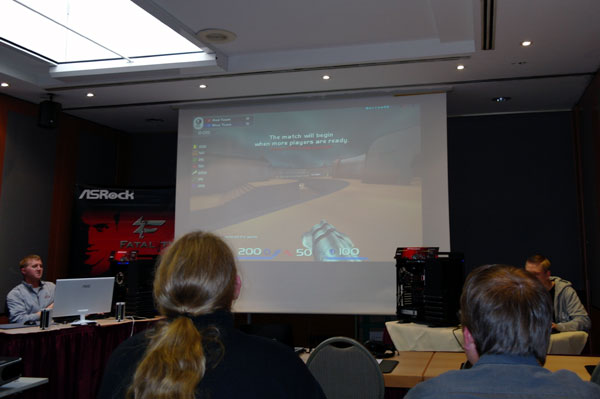 Both Fatal1ty and the new ASRock Fatal1ty P67 Professional motherboard are thus rather fast, if not even too fast for some opponents too fast 😉 Hope remains that ASRock develop and present an AMD pendant to it, very soon.
Here you can buy current ASRock Motherboards.
Discuss in our forums and exchange experiences …
Read on in the hardware test area with several hardware reviews …
Back to the first page with the current ASRock motherboard overview …