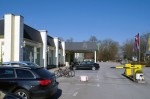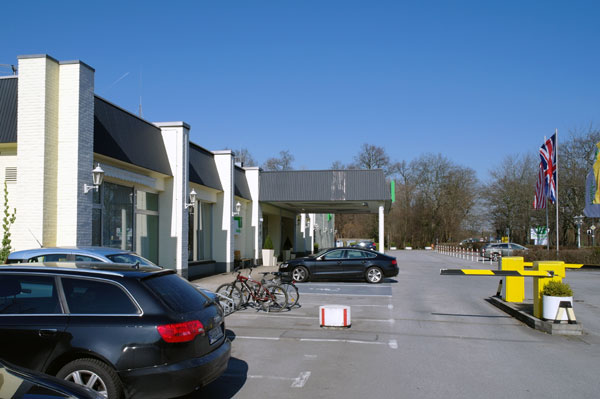 ASRock Motherboard Preview 2011 The latest ASRock Motherboards
ASRock invited us to a Fatal1ty P67/H67 event in the Holiday Inn hotel Ratingen, Germany and presented some of their current motherboards. However, their motherboards were not only shown in this presentation, because the well-known gamer Johnathan aka Fatal1ty also visited this product presentation. ASRock has developed the ASRock Fatal1ty P67 Professional in cooperation with Fatal1ty, so it suggest itself, that Fatal1ty presented the product Live in this presentation. Quake was extremely fast, or let's say it was definitely too fast for the opponent 😉
The location …
As location ASRock selected this time the Holiday Inn hotel in Ratingen near the airport Duesseldorf. Although there was recently the Sandy Bridge SATA incident, the spirits was at least as good as the weather in Ratingen shortly after the CeBIT. The new B3 Stepping was developed and thus it was possible to introduce the current ASRock Sandy Bridge motherboard with P67/H67 chipset without any problems.

Many thanks amongst others to Mike & Reiner from ASRock and greetings to the colleague Mariano from PC-Treiber.net 🙂
The product presentation …
Mr. Chris Lee presented e.g. current boards like the ASRock P67 Extreme6, P67 Extreme4, P67 Transformer, P67 Pro3, H67DE3 and the two HTPC motherboards H67M-ITX & H67M-GE/HT.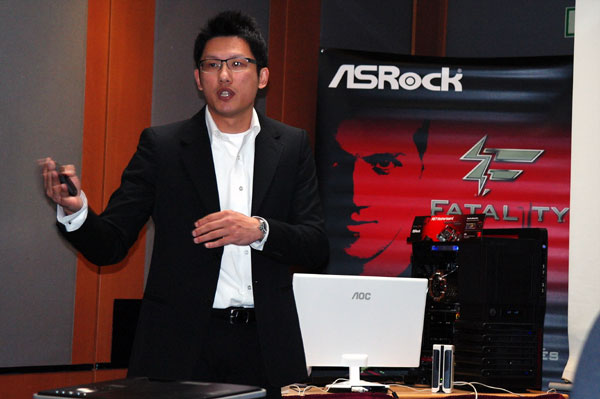 The presentation of the mentioned ASRock Fatal1ty P67 Professional gamer board was personally done by Fatal1ty.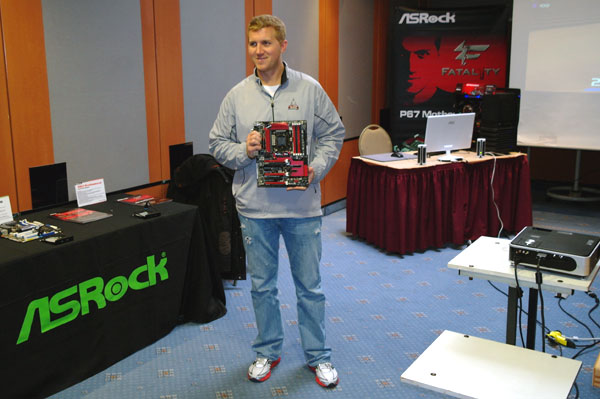 I hope that you will enjoy the following previews …
Page 2 – ASRock H67M-ITX/HT and H67M-GE/HT Motherboard Preview …