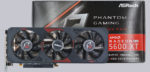 Result and general impression …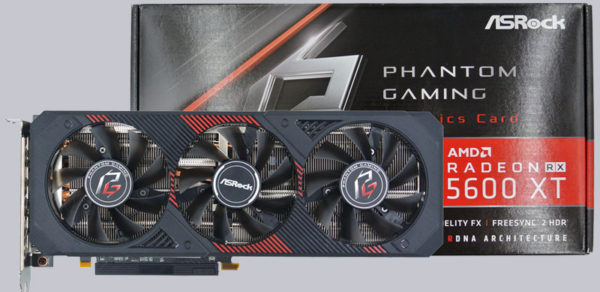 With the ASRock Radeon RX 5600 XT Phantom Gaming D3 6G OC ASRock offers a solid graphics card in the middle class. The Phantom Gaming graphics cards convince with great features like 0 db Silent Cooling as well as stylish RGB lighting and noble backplate. Features like a Dualbios are not available. However, since the graphics cards are not too highly overclockable, this is to be overcome.
Even under full load the AMD RX 5600 XT graphics card remains relatively quiet and cool, here ASRock has done a good job!
Thanks to the altogether three Displayport Connection and one HDMI connection, you can also connect several monitors without much effort.
The ASRock Radeon RX 5600XT Phantom Gaming D3 6G OC offers a pleasant entry into the WQHD world and competes well with nVidia's RTX 2060 or GTX 1080. However, you also have to make corresponding compromises here and there, depending on the game, in the graphics quality.
The ASRock Radeon RX 5600 XT Phantom Gaming isn't a bargain either, but isn't overpriced due to its features. Since ASRock offers the Radeon RX 5700
already for 40-50 Euro extra charge, you could alternatively increase the budget a little and buy the next bigger model. Here you can find the corresponding ASRock Radeon RX 5700 Challenger D 8G OC graphics card review.
Overall, the ASRock Radeon RX 5600 XT Phantom Gaming D3 6G OC graphics card is also recommendable and thus receives our OCinside.de Purchase Tip Award 05/2020.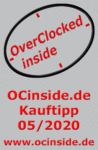 Discuss in our forum and share experiences about the ASRock RX 5600 XT …
Here you can order the ASRock Radeon RX 5600 XT Phantom Gaming D3 6G OC
at a reasonable price.
Read on in the hardware test area with several hardware reviews …