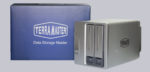 Running your own cloud has almost become a matter of course for many people. It's a simple way to give all family members, but also friends access to photos, videos and other data in their home LAN, WLAN or even from anywhere in the world. TerraMaster provides all necessary means for this in the form of pre-installed or free downloadable apps for the in-house operating system TOS. The only requirements are a home network and Internet access for global connection. From the setup and initialization of the Network Attached Storage or NAS to the setup and how this works with worldwide data access, we show here at OCinside.de in the following review.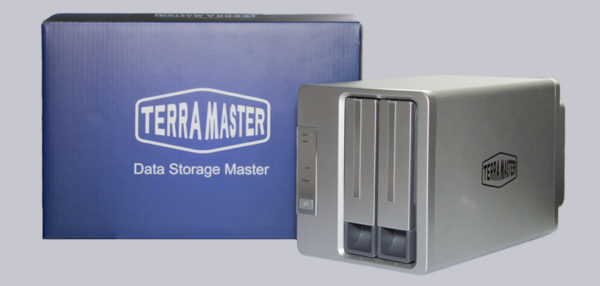 Thanks for the support …
Many thanks for the support to Daniel and TerraMaster.
The TerraMaster F2-210 Cloud NAS has at review date a price of about 160 Euro without hard drives (05/2020).
Here you can order the TerraMaster F2-210.
The delivery of the TerraMaster F2-210 …
The carrying handle is practical in any case. You don't have to look for the manufacturer's name on the box for long.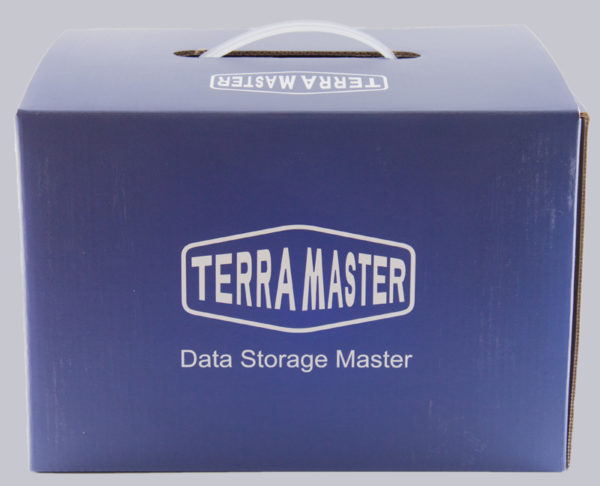 Apart from a Product-ID sticker there is nothing else on the packaging. Rarely have we found such a simple cover.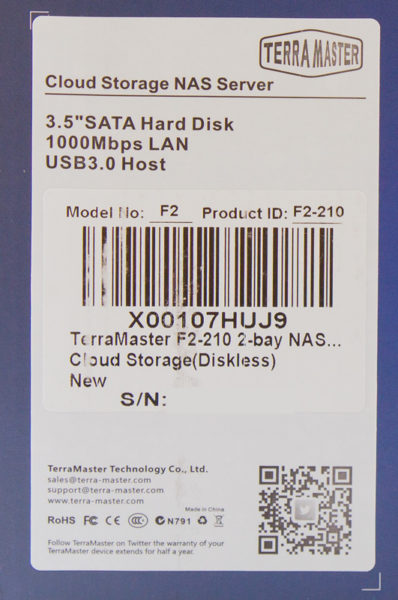 So we no longer devote ourselves to the superficialities and open the box. In it we immediately recognize the NAS wrapped in foil and foam and a brown box with the accessories.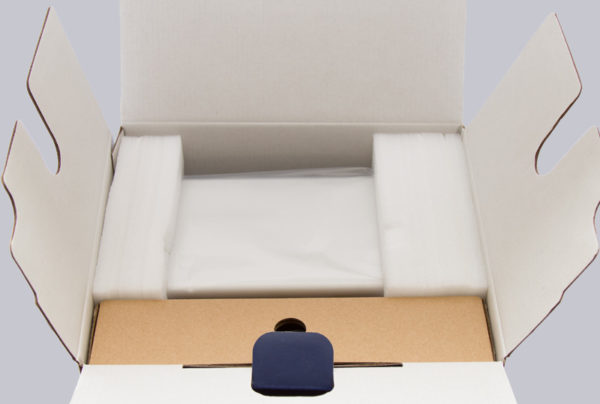 Full of curiosity, we take the NAS, which is well protected for transport, out of the box and get rid of its plastic cover.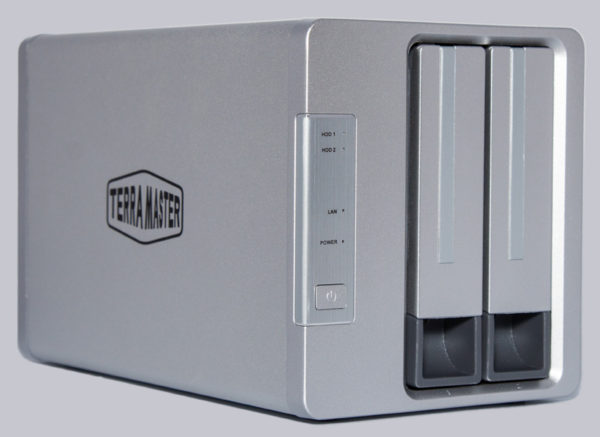 The following components are also included in the scope of delivery:
– a 12V DC / 40W power supply unit
– a power cable
– a LAN cable
– Mounting hardware for 2.5″ and 3.5″ hard drives
– a screwdriver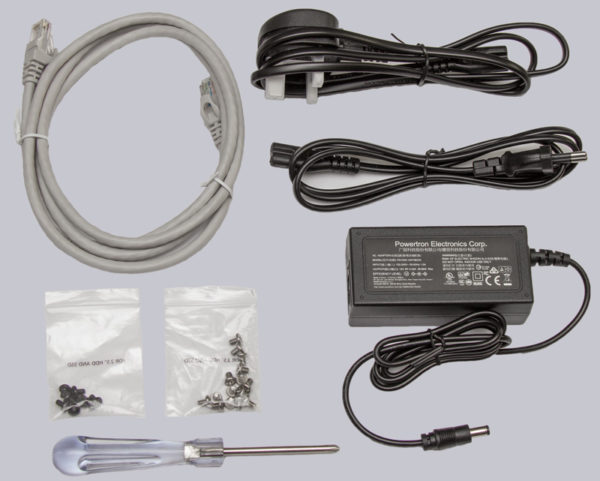 as well as:
– a warranty card
– a quick start guide, which contains only one link
– Stickers for labelling HDDs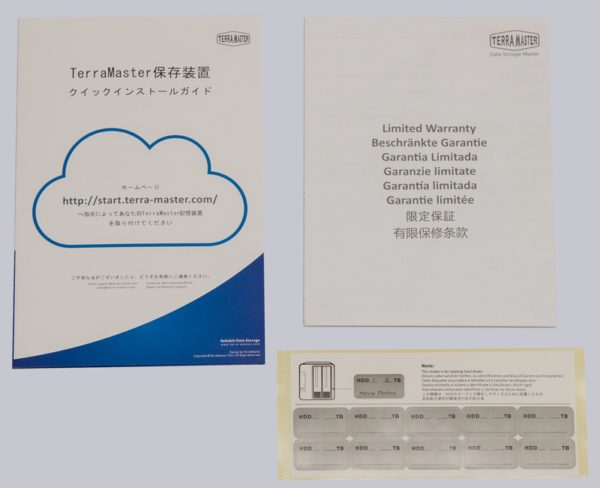 Next, let's look at the technical data.
TerraMaster F2-210 Cloud NAS technical specifications …