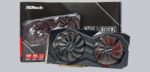 Result and general impression …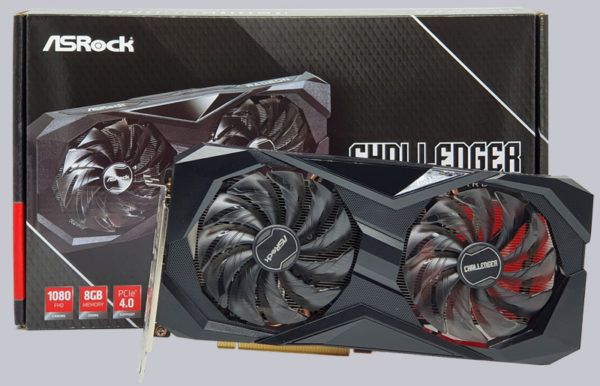 With the ASRock Radeon RX 6600 Challenger D 8G you get an excellent graphics card below 400 Euro for Full HD gaming with the option for WQHD gaming!
The ASRock Challenger D graphics card offers an exceptionally good cooling design that will delight silent enthusiasts with its 0dB mode, which actually only allows the fans to spin when necessary.
ASRock does without additional bling-bling with this graphics card and that is completely OK, because this bolide is fast enough for FHD gaming even without RGB 😀
The ASRock Tweak software is clearly structured and has all the necessary functions for monitoring and a moderate overclocking of the graphics card, which is limited by the power limit anyway. Nevertheless, we were able to squeeze out 6-7% more overall performance in the test, which is quite respectable.
Those who need a bit more performance should also take a look at our AMD Radeon RX 6600 XT reviews.
All in all, we find the price-performance ratio extremely good and thus the ASRock Radeon RX 6600 CLD 8G receives our OCinside.de Price Tip Award 06/2022.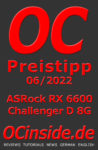 Discuss in our forum and share experiences about the ASRock Radeon RX 6600 CLD 8G …
Here you can order the ASRock Radeon RX 6600 Challenger D 8G graphics card.
Read on in the hardware test area with several hardware reviews …