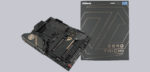 On OCinside.de we have tested a special highlight today. We are talking about the ASRock Z690 Taichi, which offers a lot besides its impressive design and DDR5 support. Of course, we also extensively test the OC capabilities of the board and show all the results in the following review.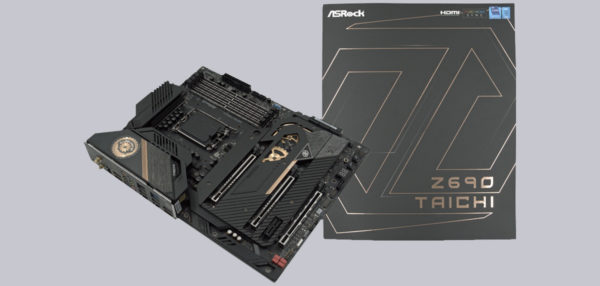 Thanks for the support …
Thanks for the support to Itchi and the manufacturer ASRock.
The ASRock Z690 Taichi motherboard is currently priced at around 600 Euro (06/2022).
Here you can order the ASRock Z690 Taichi motherboard.
The delivery of the Z690 Taichi …
ASRock delivers the Z690 Taichi in a large, graceful cardboard box. The box is black and decorated with golden elements. Besides a few feature logos, there is not much else to discover on the front.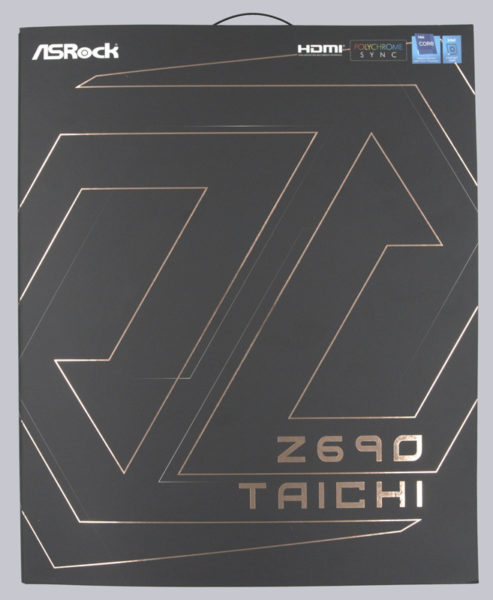 The back, on the other hand, is packed with technical data and features like DDR5, PCIe 5.0 and a 20-phase power supply. In addition, we can already take a first look at the motherboard here.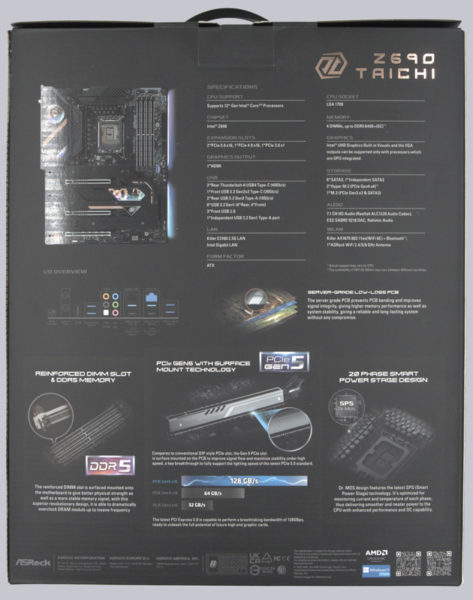 It gets really exciting when we open the box like a book. On the left side, ASRock presents more great features that complement the board sensibly. On the right side, we can look at the gem through a large plastic pane.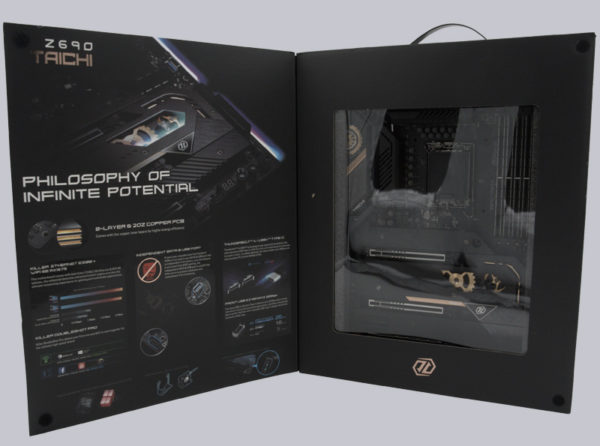 In the first of two boxes we find the lush accessories for the motherboard. Included are cloth cable ties, the manual, a driver CD, SATA connection cables, two WiFi antennas, a slot bracket with 2 USB ports, mounting screws for the M.2 interfaces, an ASRock Taichi button, a bottle opener in Taichi design and a graphics card holder.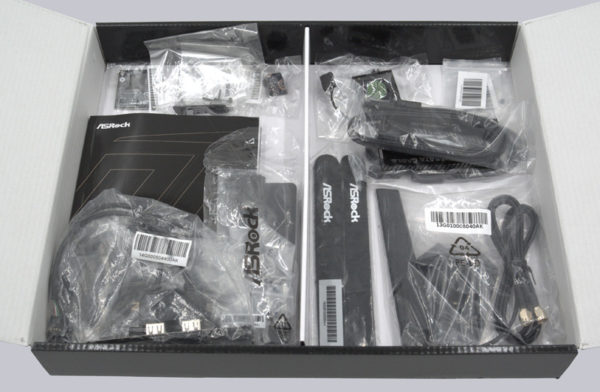 The second box contains the motherboard. ASRock has omitted an anti-static foil in favor of the look in the box. Nevertheless, the motherboard is well and safely packed.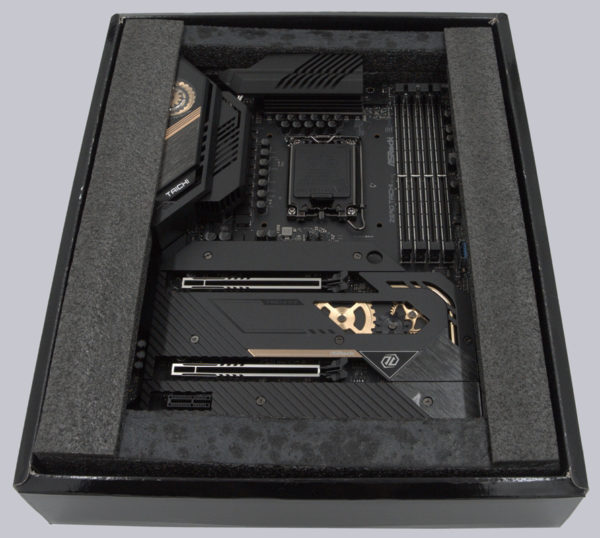 That's it for accessories and the first look at the Z690 Taichi.
Now let's take a look at the technical data of the Z690 Taichi …