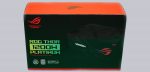 Practical test …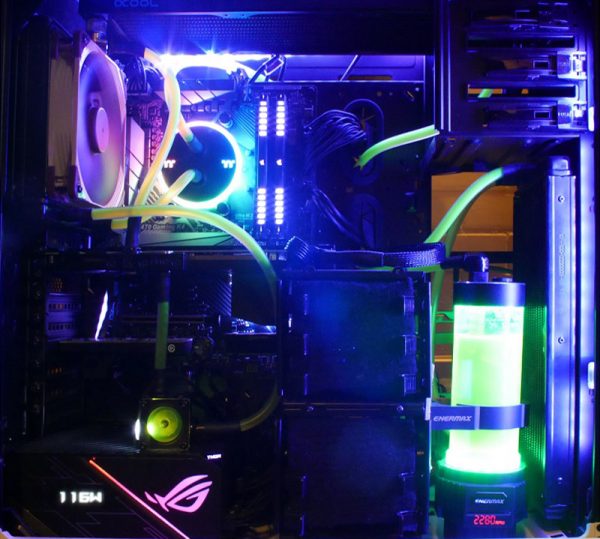 The Asus Rog Thor 1200W Power Supply has been tested on the following system:
Motherboard
ASRock X470 Gaming K4 Fatal1ty
CPU
AMD Ryzen 1800X
RAM
16GB DDR4
Graphics card 1
Nvidia GeForce 1080Ti
Case
Corsair Graphite 760T
SSD
2x
HDD
5x
Waterpump
Enermax Neochanger
Radiators
1x 360, 1x 280, 1x 120
Coolers
4xNoctua NF-F12 PMW
2xNoctua NF-A14 FLX
Lightning
2x Phanteks RGB-LED-Strip 40cm
The processor, graphics card and RAM have been overclocked to their stability limits to guarantee the highest possible power consumption of the system.
While writing a review and listening to some music about YT, the power consumption is just 175W. The more exact values we show here with the help of a HWinfo64 screenshot.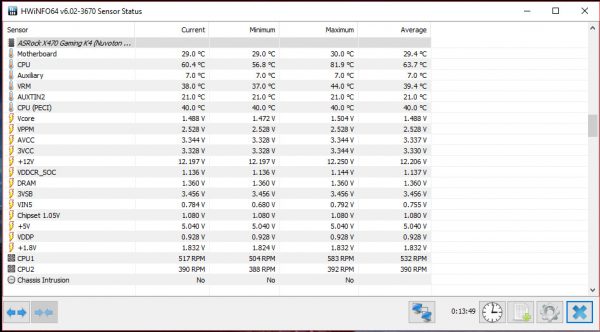 In order to test the load condition as well, we quickly started the Heaven 4.0 benchmark from Unigine, which increases the power consumption to 450W and changes the values in HWinfo64 as follows.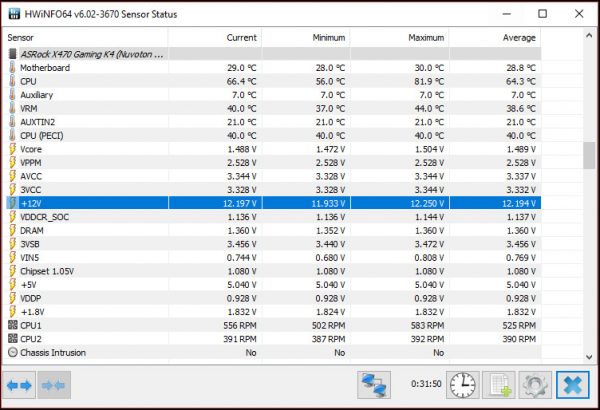 After that, the system has to go through another run with 3DMark to show the values for another type of load. Even if the load for the system here is a bit higher and the power supply shows us a power consumption of 465W, the values in HWinfo64 hardly change and the supply of the system remains completely stable.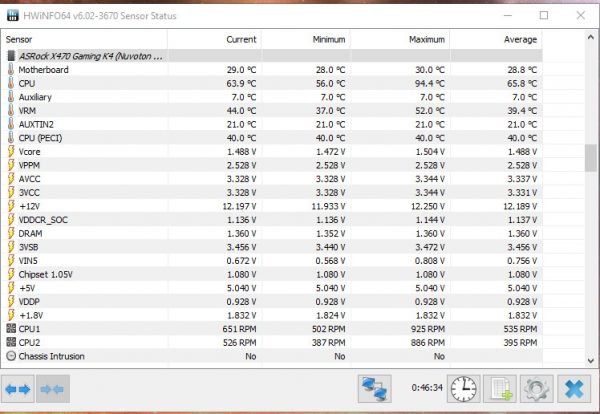 The values show only small deviations, which are completely within the tolerances. So one can definitely speak of a stable power supply for the system, which remains completely reliable even under load.
As can be seen from the power consumption, however, the power supply is rather bored by the test system than really challenged. Because with almost 500W we still have so much air upwards that we could theoretically supply a second PC with this power supply. For a second or third Nvidia GeForce 1080Ti graphics card there would also be enough reserves available.
Asus Rog Thor 1200W Result and overall impression …