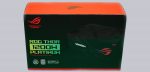 Today we review the new Asus ROG Thor 1200P Platinum Power Supply with 1200 Watt total power. We already tested a lot of Power Supplies on OCinside.de, but we have never tested a PSU with addressable RGB lighting and OLED Power Display. Now let us take a look at the following review to see where the other special features of this Asus Rog Thor 1200W power supply can be found.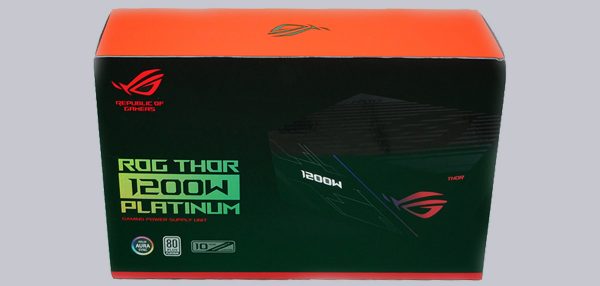 Thanks for the support …
Many thanks for the support to RichCastle and the manufacturer Asus.
The Asus Rog Thor 1200W has at review date a price of approx. 340 Euro.
Here you can order the Asus Rog Thor 1200W.
The delivery of the Asus Rog Thor 1200W …
The Asus Rog Thor 1200W is delivered in a fancy box which shows a picture of the power supply and the most important information.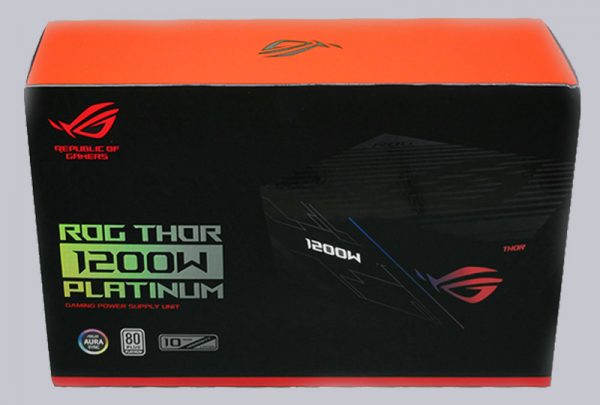 On the back some of the Power Supply features are once again highlighted.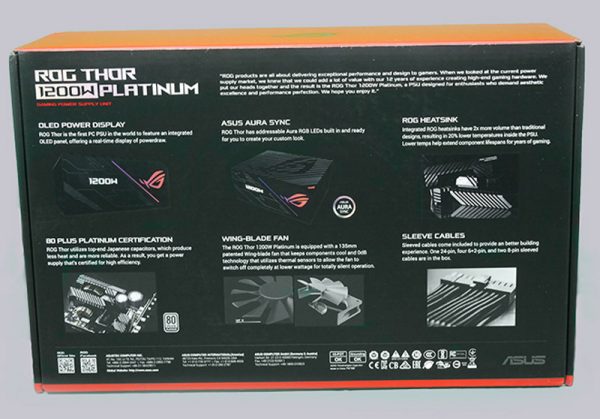 After opening the box, you can see the two boxes in which the power supply and accessories are hidden. On the other hand, you can quickly see the unusual design of the packaging. It is not possible to remove the lid, but to unfold it, which unfolds an inner tongue decorated with the ROG logo and the slogan WELCOME TO THE REPUBLIC.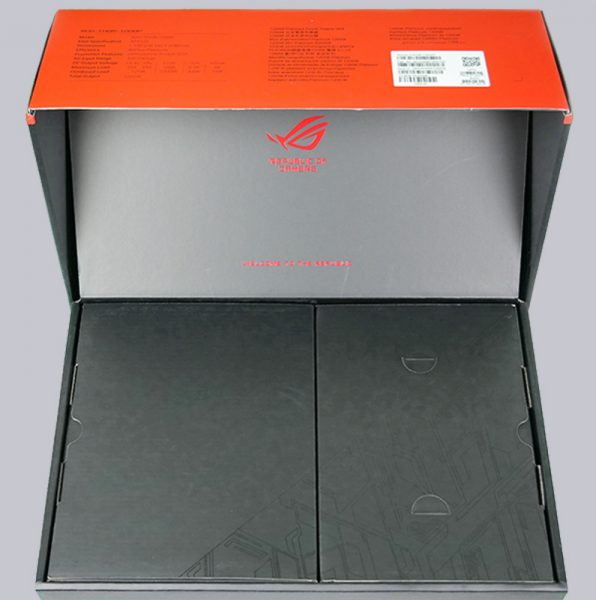 The two included boxes contain the power supply and accessories.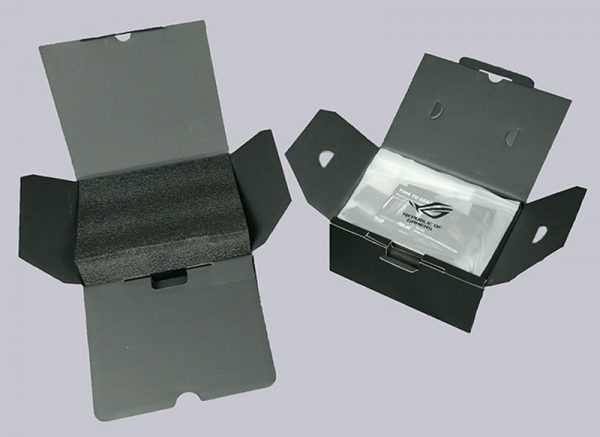 Here you can see the very safely packaged Asus ROG Thor 1200P Power Supply.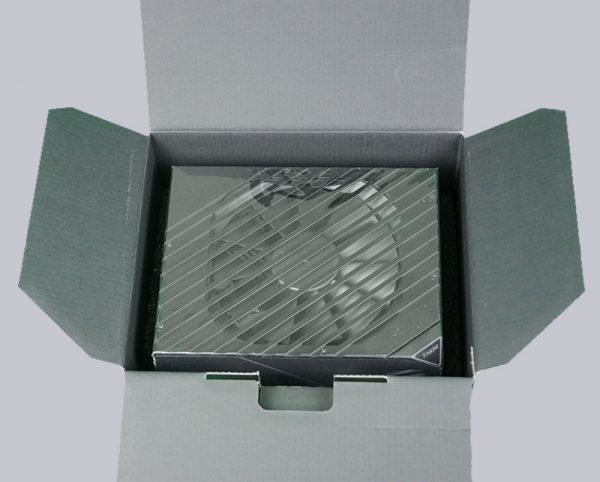 The accessory box is filled to the bottom of the lid.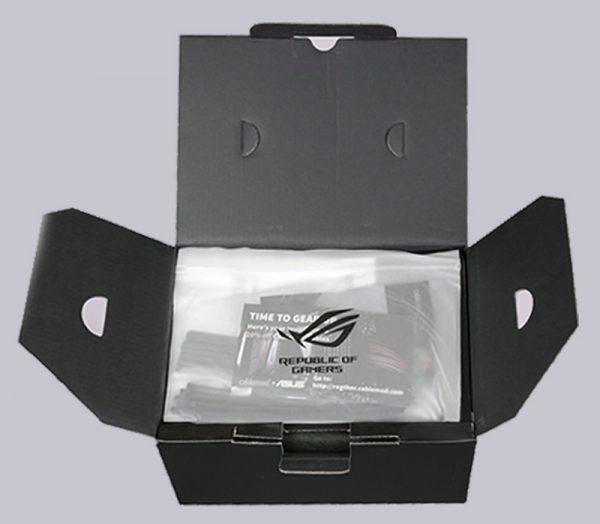 The Power Supply was completely encased in polystyrene so that it could not suffer any transport damage. The casing is manufactured in such a way that it occupies the entire space in the carton that is not filled by the power supply.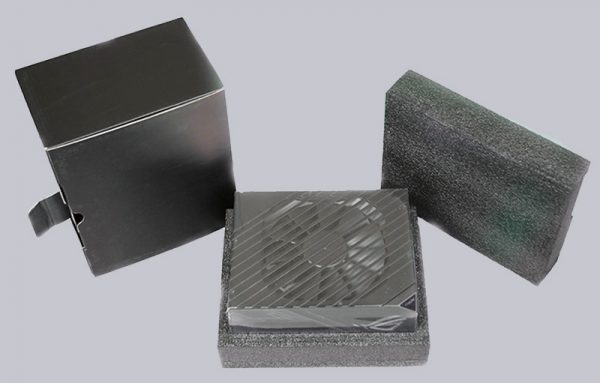 The accessory box is packed full of cables in a black ROG bag. Included are a manual, two cold appliance cables, a ROG sticker, cable ties, ROG cable ties and cable clamps.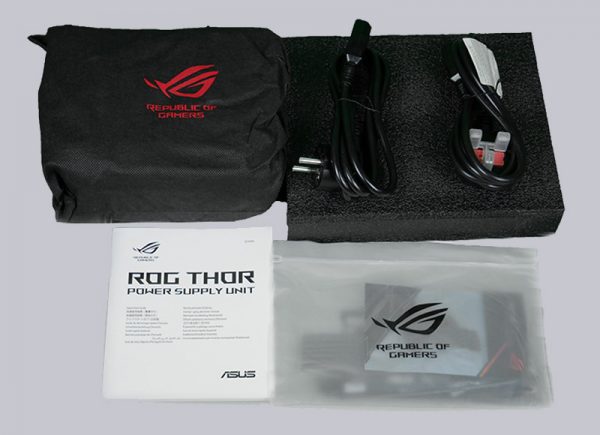 Now we come to the more detailed package contents …
This is included in delivery…
The following accessories are included in the delivery.
ROG-THOR-1200P Power Supply
Multilingual User Manual
Case screw package
ROG-sticker
6x ROG cable tie
4x cable clips (6-pole)
2x cable clips (24-pole)
10x cable clips (8-pole)
12x cable tie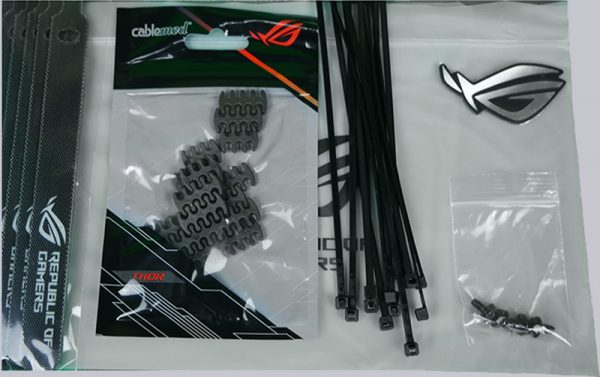 And the following cables are included for the fully modular Power Supply.
1x Power cable
2x CPU
6x PCIe
3x SATA
2x peripherals
1x SATA to peripherals
1x Floppy
2x Connection cable for aRGB control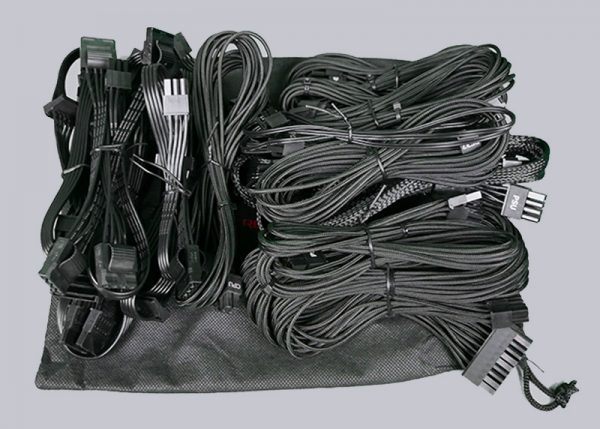 All cables, which will be visible during installation, are sleeved with a black sheathing core by core, which contributes to a high-quality look during the processing in the case.
Asus Rog Thor 1200W technical data…