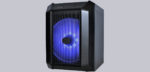 Result and general impression …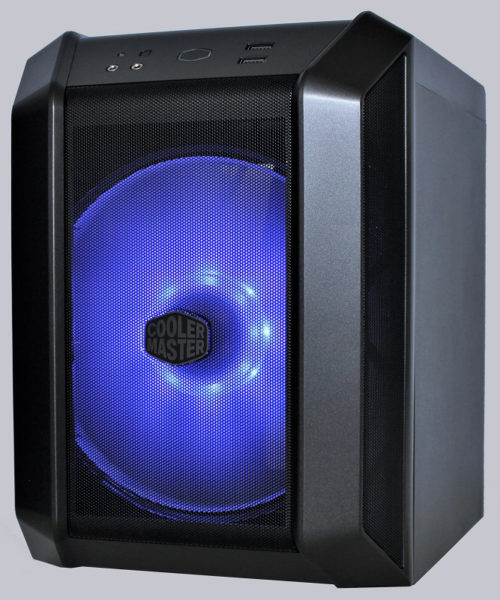 The Cooler Master MasterCase H100 is an interesting ITX case. If you are looking for the optics of the H series, but you want or need smaller dimensions, the MasterCase H100 is a good alternative.
However, it comes with a few peculiarities, which should not be ignored. The low height of the CPU cooler certainly limits and thus also the choice of the CPU itself. Who wants to use a high-end CPU if it can not be decently cooled? Here you could use a small AIO, but perhaps refuses the desire graphics card, since the radiator is mounted on the cost of graphics card length.
Good planning is therefore mandatory! Or modding, but that's something for a later article we will show you soon 😉
On the other hand, you have enough space for the drives if you do not just use several 3.5″ disks. We also liked is the pre-assembled 200mm RGB fan … it absolutely supplies everything with fresh air in the compact H100 case – alone!
Discuss in our forum and share experiences about the Cooler Master MasterCase H100 …
Here you can buy the Cooler Master MasterCase H100.
Read on in the hardware test area with several hardware reviews …