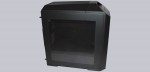 Layout, design and features exterior…
Let's start with the right side. The removable side panel includes a large acrylic window, which is equipped at factory with a protective film.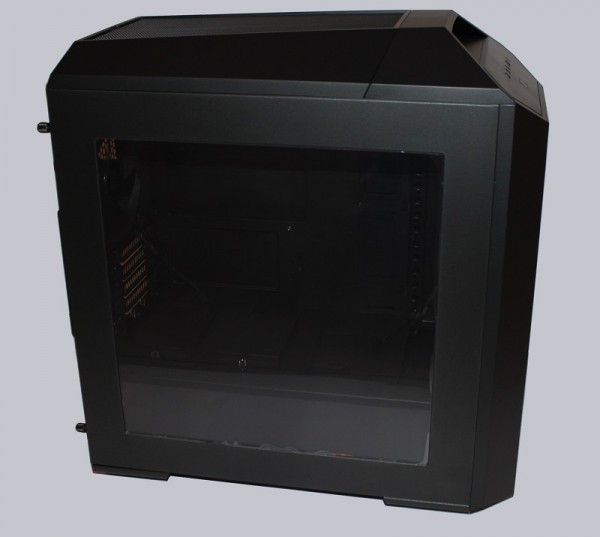 The front holds a lot more. The upper part houses the operating and display panel. Here, the PC can be switched on and re-started. In addition, there are two USB 3.0 ports, an HDD activity indicator and two audio jacks for headphones and microphone on the front.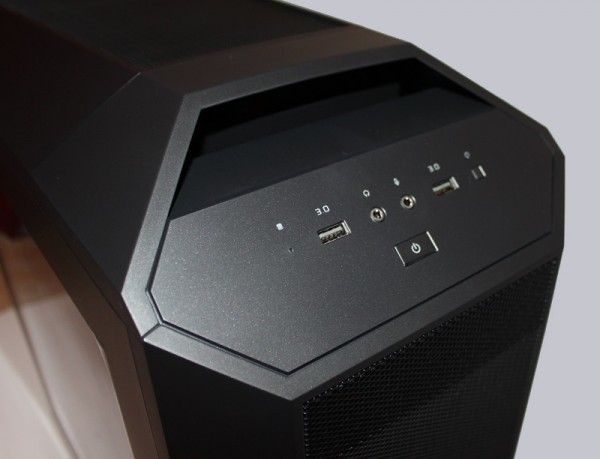 Right underneath we find a slot for a 5 1/4 inch unit.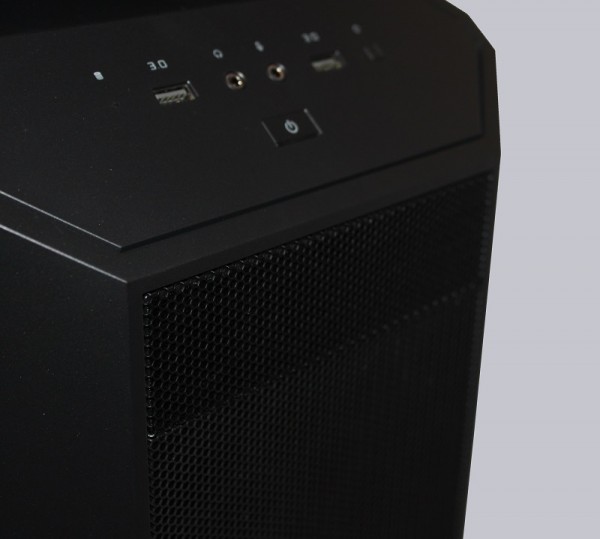 The rest of the front is adorned by a mesh lattice, which is awarded by the silver logo to the manufacturer.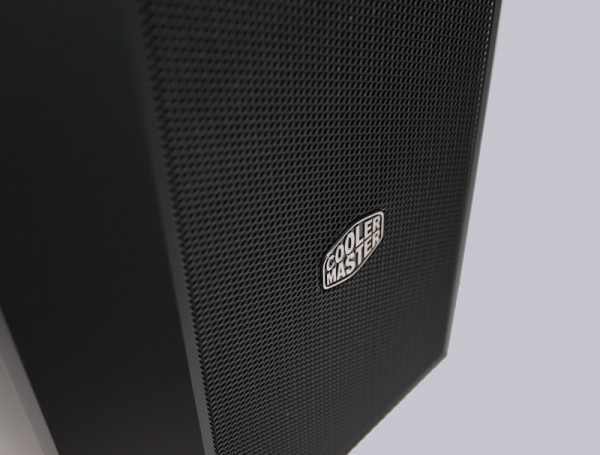 Most of the top is concealed by a cover with mesh lattice.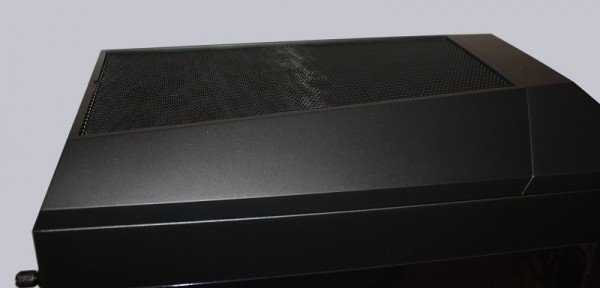 This can be removed, and gives a free view at the fans below.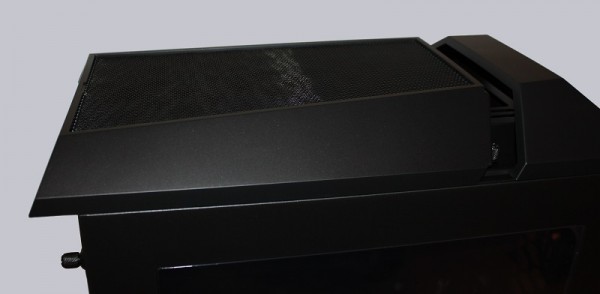 Because of the long mounting holes fans of different sizes can be mounted at different distances. By means of the knurled screws, the holder can also be removed completely – in favor of mounting a larger radiator.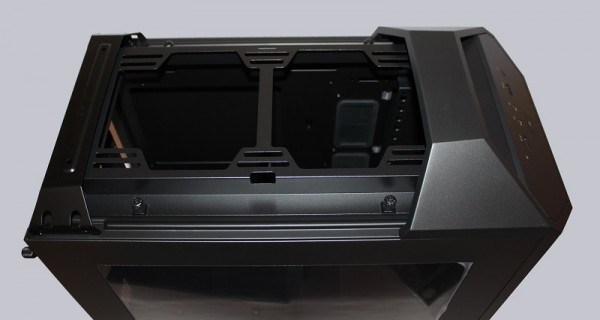 The back provides the usual sight. A mounting space for a fan, also flexible in the size and position selectable, as well as the usual expansion slots, motherboard recess and of course the power supply hole can be found here. It's noticeable that all important screws can be loosened without tools.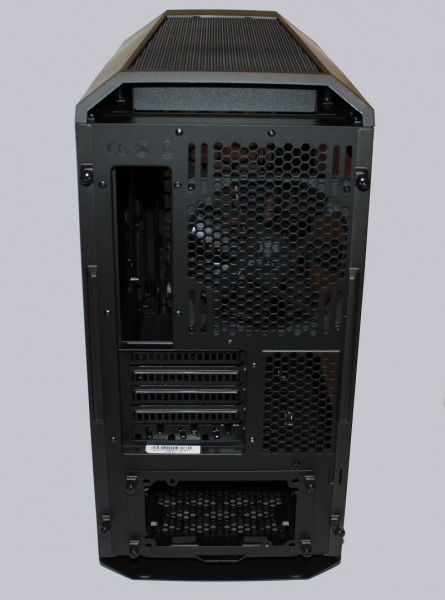 The bottom also has a small surprise. The MasterCase Pro 3 does not have the usual standing feet, but two brackets, which maintain their stability by means of additional rubber buffers.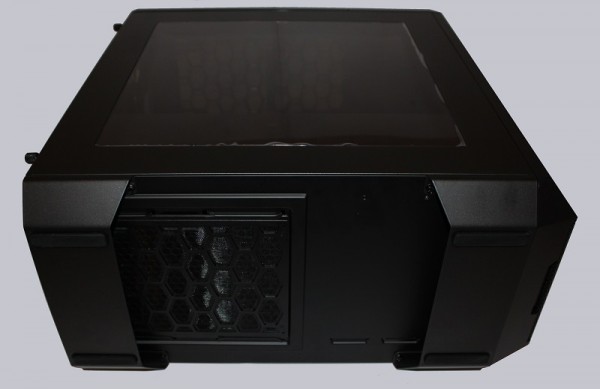 In addition, a fan grill in the form of a fine dust filter can be seen here, which can be removed for cleaning.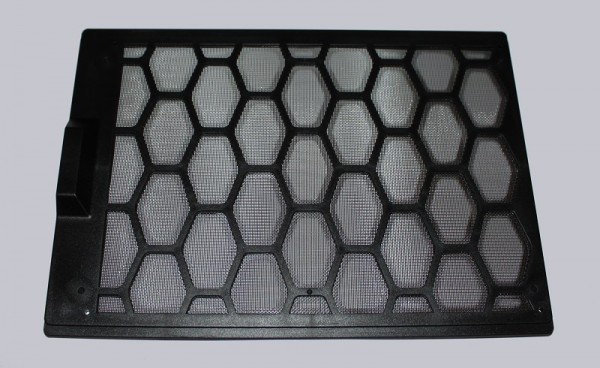 Let's now get to the inner values of the Cooler Master MasterCase Pro 3.
Cooler Master MasterCase Pro 3 Layout, design and features interior…