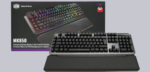 Practical testing …
For practical testing, the Cooler Master MasterKeys MK850 was tested over several weeks on a gaming PC in various games and everyday situations.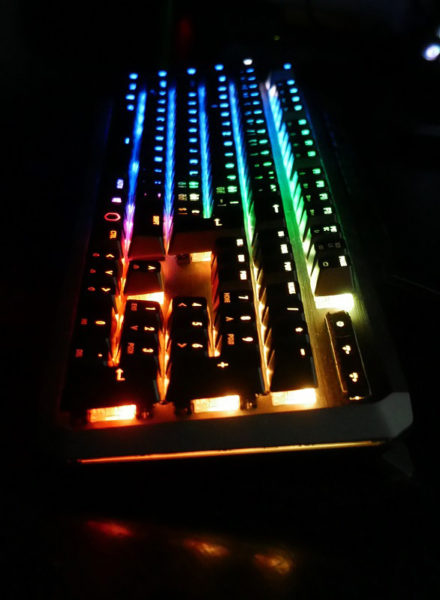 The Cherry MX Red buttons are very pleasant to type thanks to the linear switch characteristics and the low switching resistance. The keyboard also performs very well in games. The keyboard is relatively high at 40mm, so that it quickly becomes uncomfortable without the wrist-rest. Apart from that, the keys are extremely precise with very good haptic feedback. The Red Switches have no acoustic click and are the quietest Cherry MX Switches, but of course still more audible than an office keyboard.
The wrist-rest is well padded and serves its purpose very well. It is much more comfortable with the padding, but this hides the beautiful lighting strip on the front of the keyboard. The magnetic attachment is better and more stable than that of some other manufacturers. Nothing slips here!
The RGB illumination of the keys is also very good.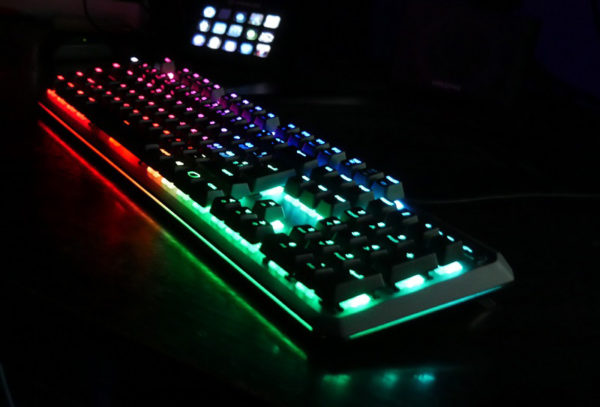 The maximum brightness is excellent and the backlighting of the individual keys is uniform throughout, giving a very nice overall picture.


Cooler Master MK850 Result and general impression …