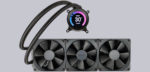 Today we test on OCinside.de the brand new 360 Kraken Z73 AIO watercooling, which was officially introduced by NZXT at review date. The outstanding feature of this all in one cooling solution is the pump head, as it is equipped with a large 320x320px LCD display! The new NZXT Kraken Z-Series is available as NZXT Kraken Z63 with 280mm radiator and the tested NZXT Kraken Z73 with 360mm radiator. So much in advance, we are absolutely fascinated!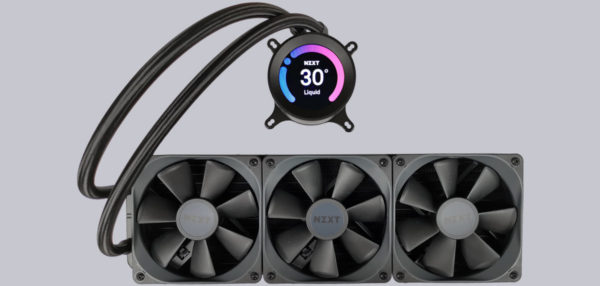 NZXT is a well-known hardware manufacturer that has been supplying the market with mainboards, cases, cooling and accessories of all kinds for over 16 years. With today's launch, five new AIOs from NZXT have been released: NZXT Kraken X53/X63/X73 (Rl-KRX53-01, RL-KRX63-01, RL-KRX73-01) and the NZXT Kraken Z63/Z73 (RL-KRZ63-01, RL-KRZ73-01).
Thanks for the support …
Many thanks for the support to Berserkus und den Manufacturer NZXT.
The NZXT Kraken Z73 will be available at today's market launch for a RRP of 279.99 Euro and the smaller 280mm version will have a RRP of 249.99 Euro.
Here you can order the NZXT Kraken Z73.
The delivery of the Kraken Z73 …
The packaging of the Kraken Z73 is in the typical NZXT design, in which the colours white and purple dominate. On the front we can already see the product.


The back is illustrated with a short product description in different languages.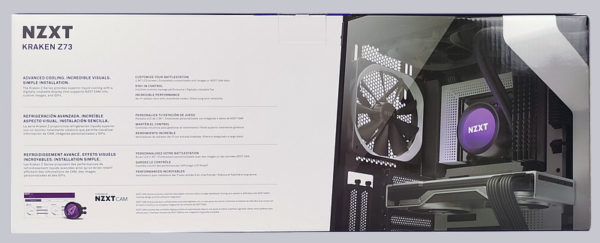 When looking at the top, the NZXT logo shines at us.


While the bottom informs us about all possible certificates.


On the right we find The technical data of the Kraken Z73, also in several languages.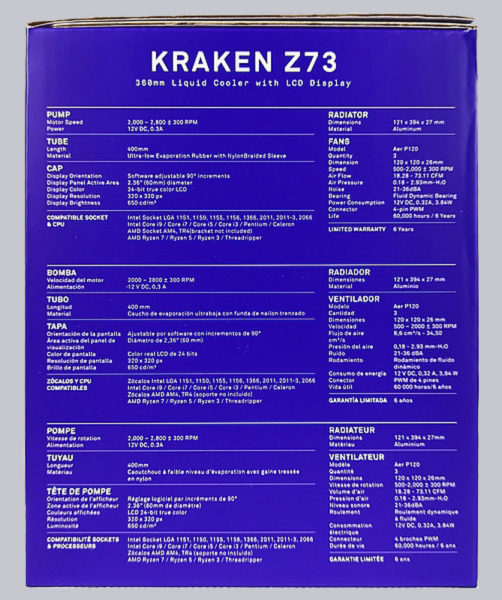 On the left again a more detailed product description. This is also available in 11 languages. You will also find the system requirements below.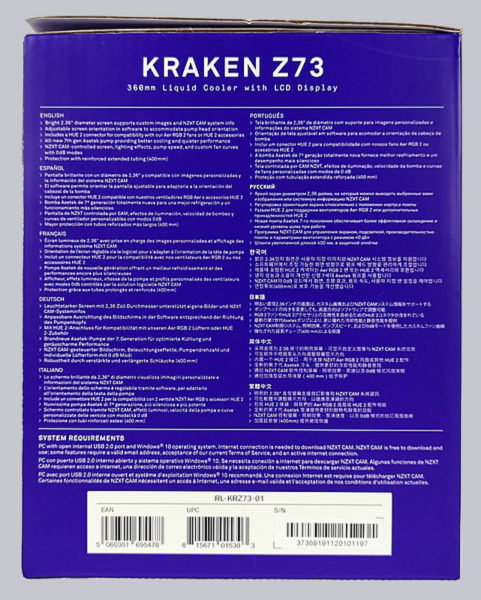 This is included in the delivery package …
When opening the box we are first greeted with the note "Build the extraordinary"!


Then we look at an additional carton insert and the operating instructions.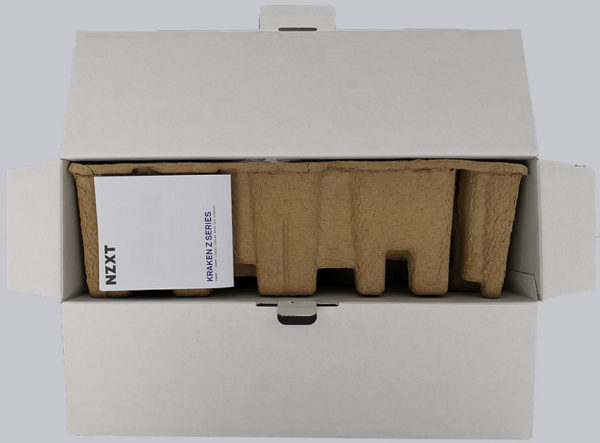 This box contains the AiO as well as all accessories and the operating instructions carefully packed.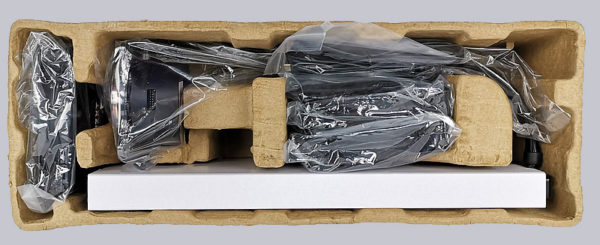 Here you can see again the whole content at a glance.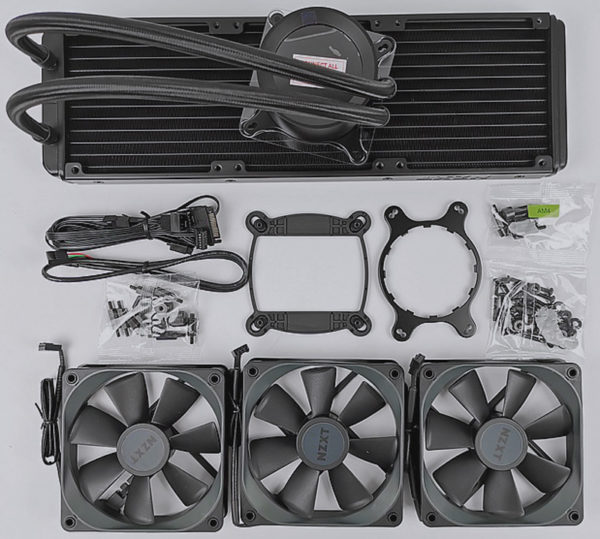 The technical data of the NZXT Kraken Z73 are as follows …