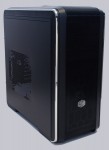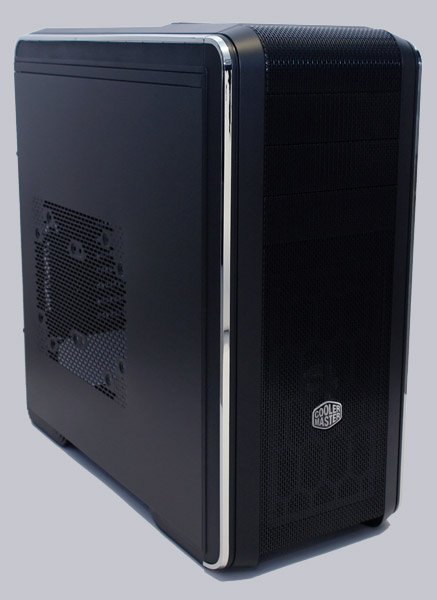 Structure, Design and other features – the case exterior …
The Cooler Master CM 690 III chassis is completely black except of the chrome trims and the logo and makes a very high quality impression despite the low price.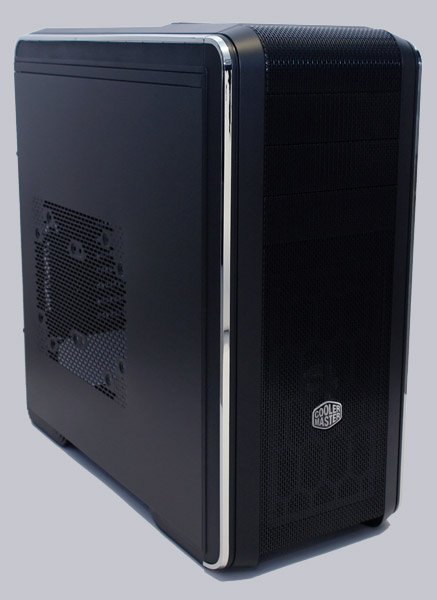 Cooler Master has provided the top and the front panel with breathable mesh, to ensure optimal ventilation. On this image one can see this very good, as you can look through the mesh panels through the complete chassis. The case has become slightly wider than its predecessor and could be shortened for a little.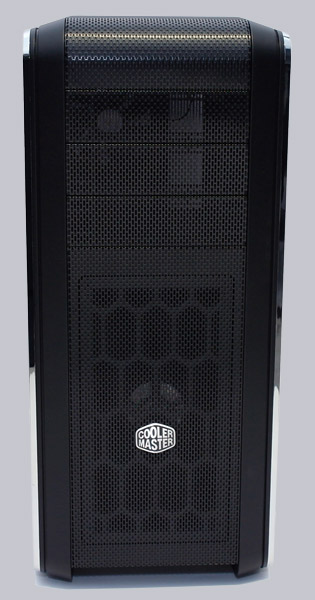 Both sides have knurled screws each with two black metal which easily manages the disassembly and assembly of the side panels. Simply unscrew the two thumbscrews and push the respective side backwards. Here you can see very well how many fans can be mounted on the side panel.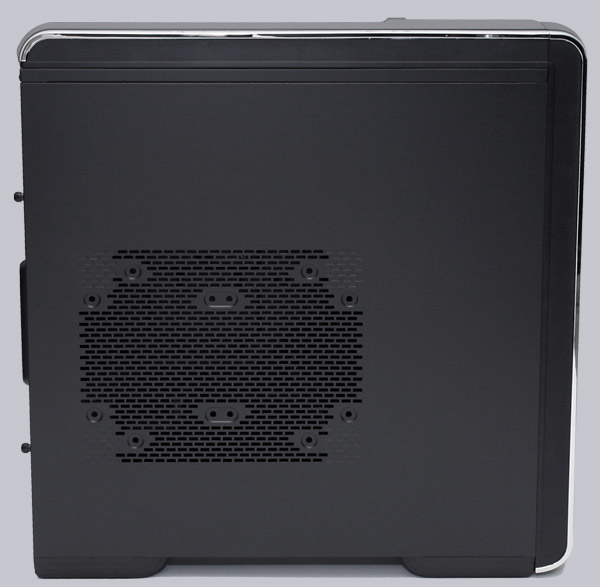 The CM690-III side panel behind the motherboard has received a slight embossment to store the cables better. And if Murphy plays a dirty trick, that the installation of an extremely oversized cooler is not possible, can by the way swap the side panels and win a few inches.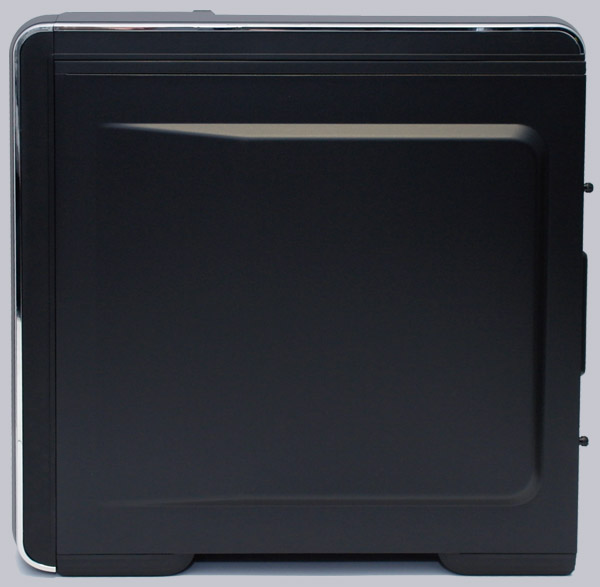 The power supply unit inside of this Cooler Master CM 690 III is installed below the motherboard, where the very large rubber feet not only ensures a good stand, but also provide sufficient distance to the ground, so that the power supply fan is able to freely suck in fresh air from the bottom through the filter. It is already equipped with a silent 120mm fan within the upper range, which blows the warmed up air out of the chassis.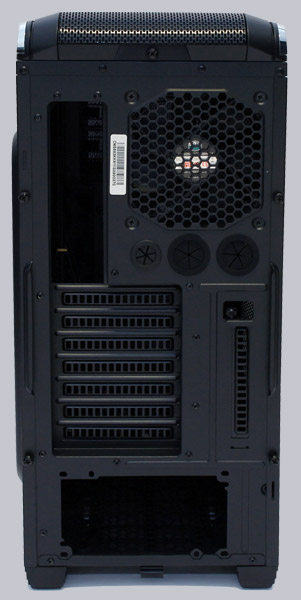 With the knurled screw in the middle you can remove the upper part.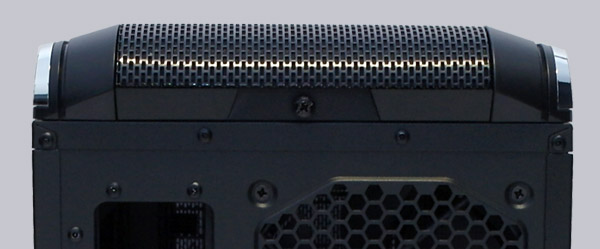 As also in the predecessor, it has a cover from plexi glass at the top.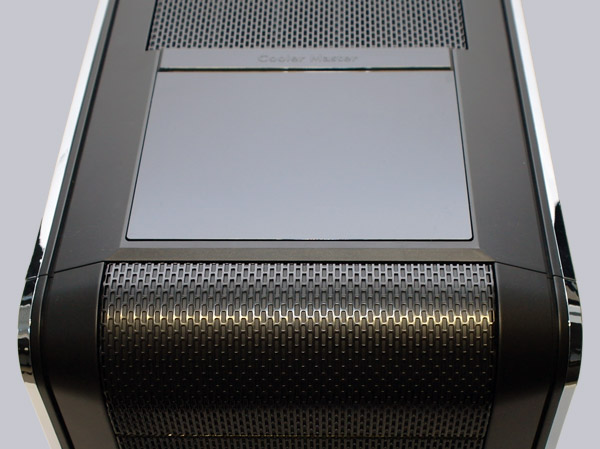 The front panel connections can be found below this plexi cover. From left to the right one can see two USB 3.0 ports, which are attached to the internal USB 3.0 port, two 3.5mm jacks for the headset, two USB 2.0 ports for internal connection, a LED lighted power button, the reset button and a HDD LED.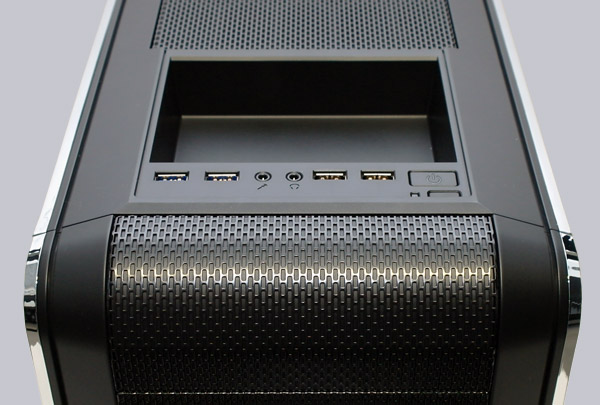 But no SATA connector, such as at the CM 690 II is located in the upper storage. And who would like to turn the PC power button or want to use a headset and USB sticks, must push away the upper glass cover every time. Cat owners will enjoy perhaps the cover over the power button, as a jump on the case can turn off the PC, but you can easily disable this in Windows and Linux.
So let's optimize the case a little bit !
Casemod Guide for the Cooler Master CM 690 III Case …