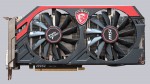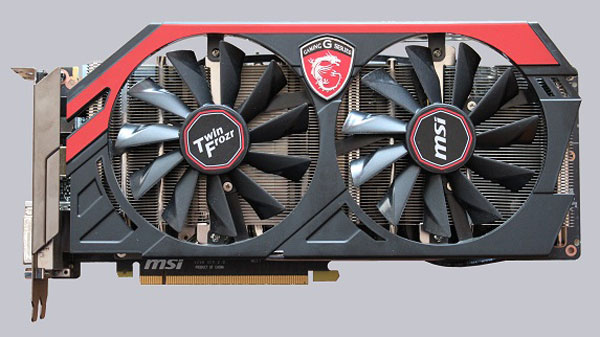 MSI Twin Frozr Gaming GeForce GTX 780 Ti OC Edition Video Card Review
Before starting with the review of the MSI Twin Frozr Gaming GTX 780 Ti OC lets make a little time travel … A small company called 3dfx presented the Voodoo 3d accelerator card in October 1996. In addition to the introductory price of around 600 Dollar you still need to buy a standard graphic card that costs 200-300 Dollar. What has then begun holds to be persistent: The high price! High-performance graphics cards are and will remain expensive. But gamers do almost everything to play their favorite game in FullHD with full details and 120 FPS. In this review, Nvidia's new flagship, the MSI GeForce 780ti is tested.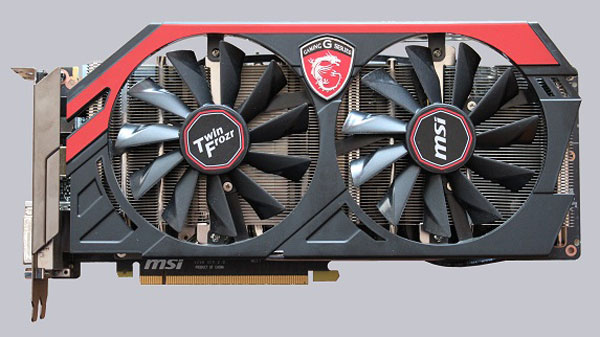 Thanks for the support …
Many thanks for the support with the review to Marauder25.
The MSI Twin Frozr Gaming GTX 780 Ti OC Edition card has a current price of approx. 600 EUR (02/2014).
Here you can order the MSI GTX 780 Ti video card.
The supply of the GTX 780 Ti OC Edition card …
The MSI Twin Frozr Gaming GeForce 780 ti OC Edition is delivered in a relatively small package which might not contain too much additional accessories.
Unfortunately, this assumption confirmed upon opening the package.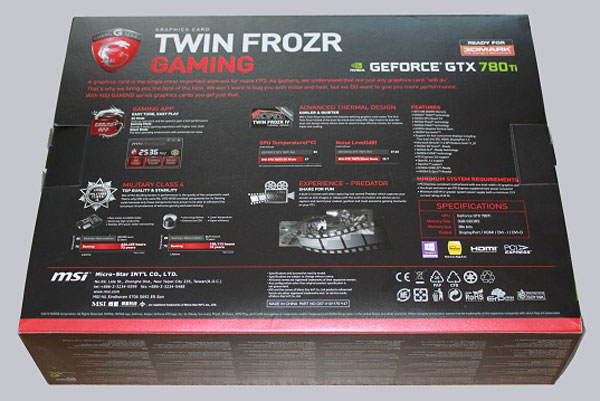 That is contained in the delivery …
In addition to the graphic card packed inside a shield bag, there is another flat black box inside the package.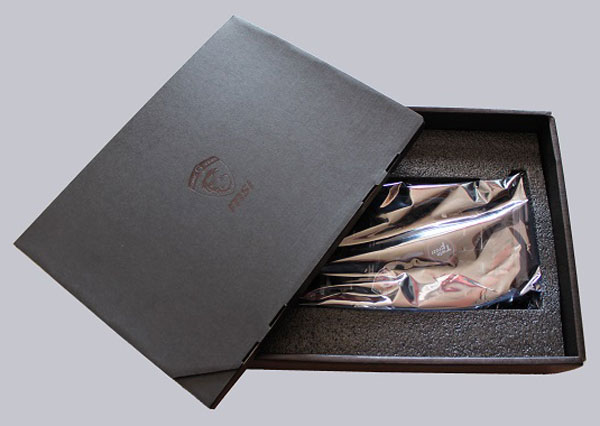 Opening it reveals some more accessories inside.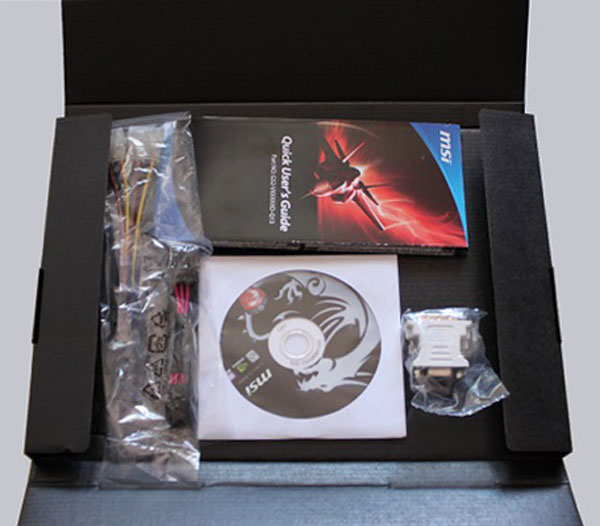 The scope of delivery inside contains: – Quick User Guide – Power adapter 2 x Molex to 6 Pin PciEx – Power adapter 6 Pin PciEx to 8 Pin PciEx – DVI to VGA Adapter – Driver CD and Software
That is compared to other brands a really small addition. Palit for example delivers a HDMI to DVI adapter and a SLI Bridge in addition.
The technical data of the MSI GTX 780 Ti OC Edition Gaming video card …