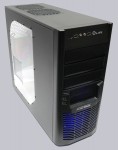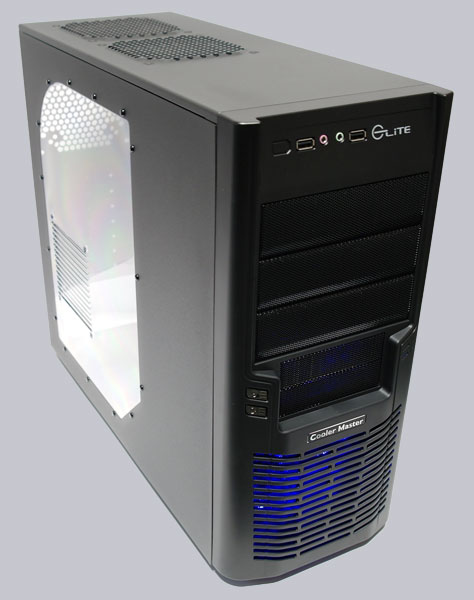 Structure, Design and other features – the case exterior …
The Cooler Master Elite 430 Black chassis is nearly completely black coated and is well finished.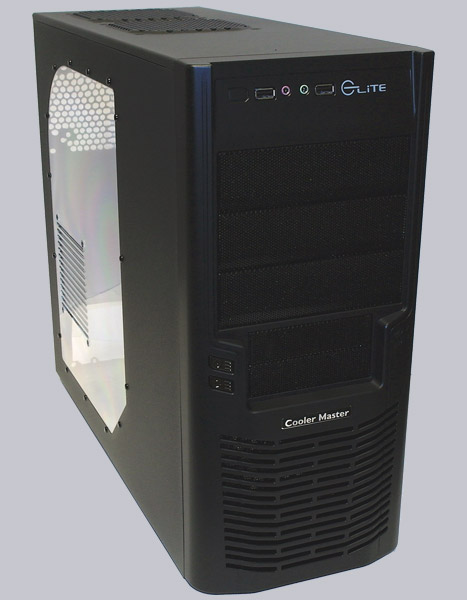 At the top of the case we see two cut outs which can be equipped with 120mm case fans or can be used to let the hot air out of the enclosure. The front has mesh bezels for the drive assemblies and they're also the air intake filter for the lower 120mm fan.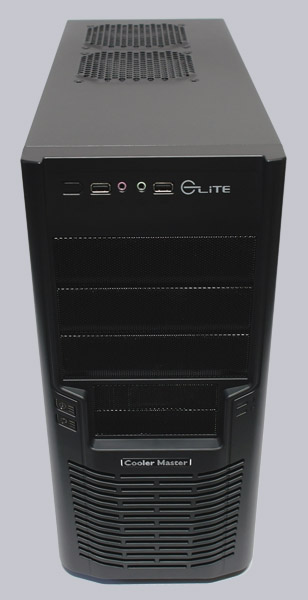 Both side panels are installed with two knurled thumbscrews to remove both side panels very easily. Unscrew simply the two thumbscrews and push the respective side panel to the rear. Since the side panels and the cutout are well finished, the assembly of the side panels is just as simple. A further plus is clearly the side window to allow a view is into the chassis.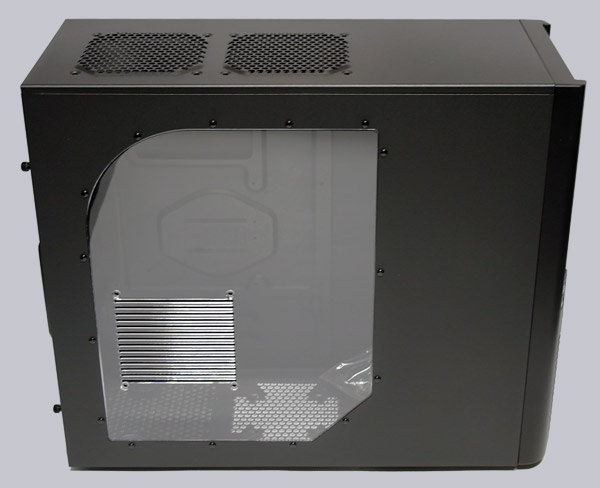 The other side panel is not as spectacular, but also mounted with thumbscrews.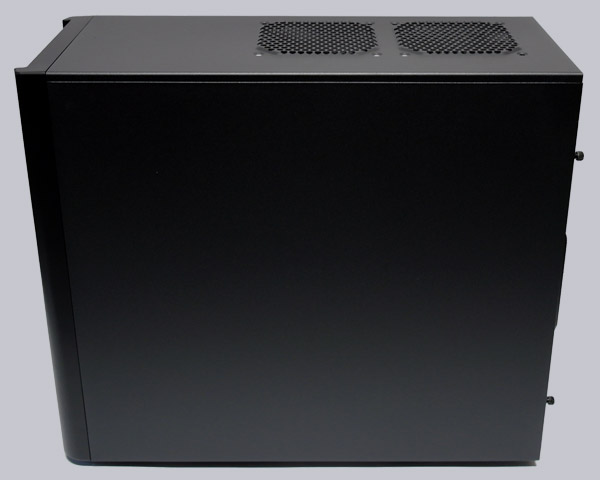 More expensive chassis from Cooler Master have these drillings with rubber seals, but for sure not so many buyers will integrate a water cooler to this case, so it is no problem that Cooler Master save some money for more important parts of this case. The power supply unit is installed inside of this Cooler Master Elite 430 Black below the motherboard. On the back of the case you can already see, that Cooler Master coated everything in black, also the screws and slot brackets.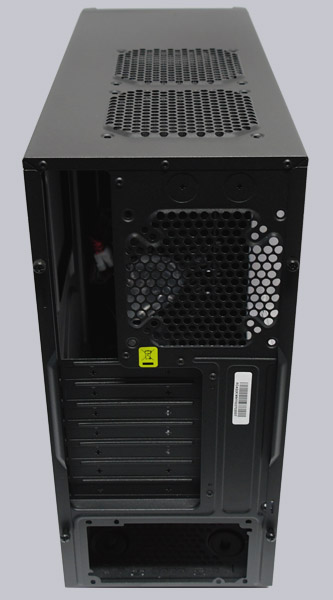 USB 2.0 ports and the jacks for the headset are integrated within the upper range of the front screen, whereby an additional IEEE1394 screen can be opened optionally. USB 3.0 ports or eSATA connections are unfortunately not yet present with that Cooler Master Elite 430 Black.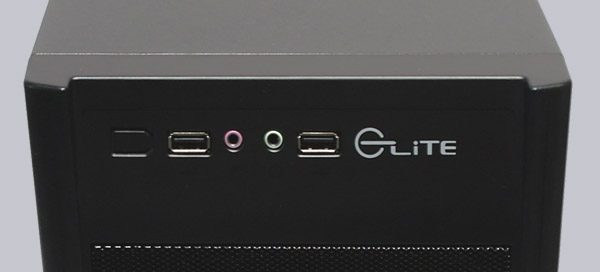 Layout, Design and Features – The Cooler Master Elite 430 Black Case Interior …