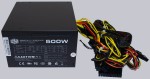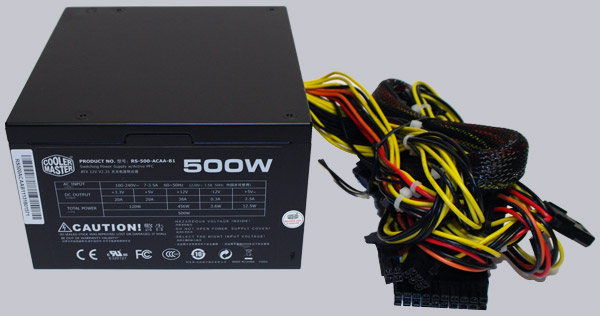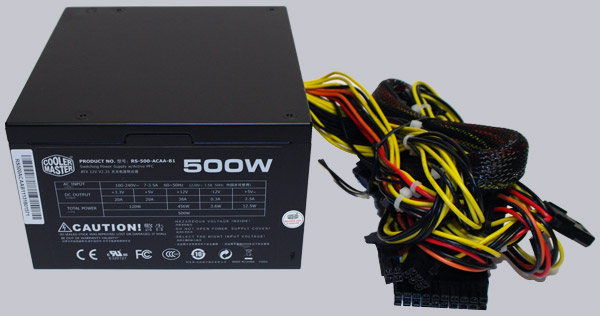 The Cooler Master G500 PSU needed a remarkably low power consumption in our test system both at idle and under full load, so it achieved a good energy efficiency.
All cables are attached to the power supply and not as pleasantly flat as the modular cables of Cooler Master's Silent Pro Gold and Silent Pro M PSU series. A bend protection for the cables at the power supply is missing and the SATA should be optimized slightly, because the protective cap on the back of each SATA plug can loose. As often seen in more inexpensive power supplies, an 85°C capacitor can be found, it would be favourable if only 105°C capacitors are used for a longer life period.
However, the PSU has an amazingly low price and one receive a silent, 80Plus Bronze PC power supply with a good energy efficency. You can compare the power consumption depending on daily usage easily with the interactive cost of electricity calculator, to see if it is worth for you to buy a 80 Plus Bronze or 80 Plus Gold PSU.
All in all the Cooler Master G500 power supply is not shining with a fancy colored cardboard box or other bling-bling and does not offer modular cables nor lots of accessories, but you get a very inexpensive PC PSU with low energy consumption and high power reserves, which is not only great for Low-Budget PCs.
Discuss in our forum and exchange experiences …
Here you can buy the Cooler Master G PSU …
Read on in the hardware test area with several hardware reviews …