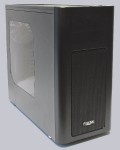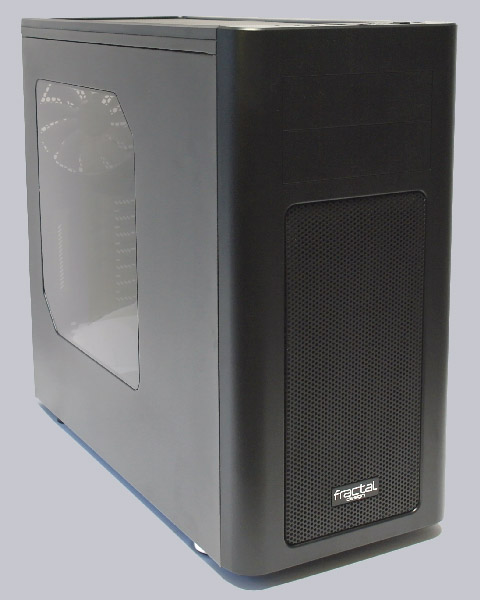 The Fractal Design Arc Midi R2 PC case does not only caught the eye by its special simplicity, but due to the large mesh surfaces on the top and the front, which have an extremely high airflow and thanks to the integrated dust filters they can be cleaned very easily as well. Fractal Design delivers the Arc R2 mid-tower PC case with an acrylic window, USB 3.0 ports, three silent 140 mm R2 fans with 3-step fan control and the case can be converted to support a dual radiator inside of the chassis. The Fractal Design Arc Midi R2 review will show if this case can convince in practice.
Thanks for the support …
Many thanks for the support with the Fractal Design Arc Midi R2 chassis by by the manufacturer Fractal Design.
The Fractal Design Arc Midi R2 FD-CA-ARC-R2-BL-W has a current price of approx. 85 Euro (08/2013).
Here you can buy the Fractal Design Arc Midi R2 case …
A first look at the Fractal Design Arc Midi R2 PC case …
Here is a first look at the Arc Midi R2 chassis from Fractal Design. Fractal Design offers also an Arc Mini R2 variant with two 5.25-inch bays and an Arc XL version with four 5.25-inch bays. For many users are two 5.25″ bays certainly sufficient, however, there are also some situations where one bay more is needed, for example to install a large fan controller and a BD drive or two optical drives and a display. So an Arc Midi R2 mid-tower case with three bays would be logically and quite beneficial.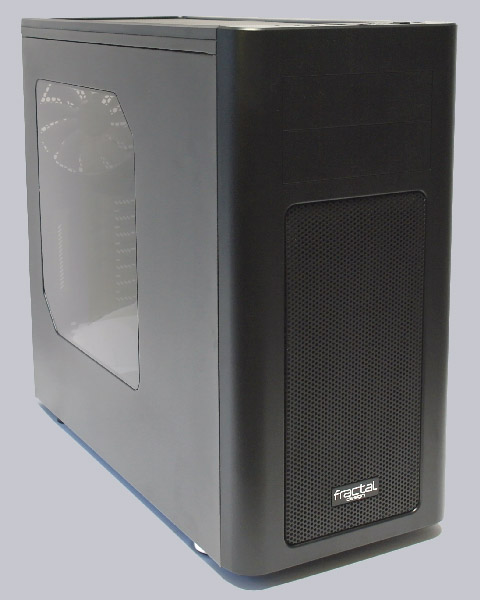 The packaging of the Fractal Design Arc Midi R2 chassis …
We can easily see on the packaging, that the enclosure was delivered directly from Sweden.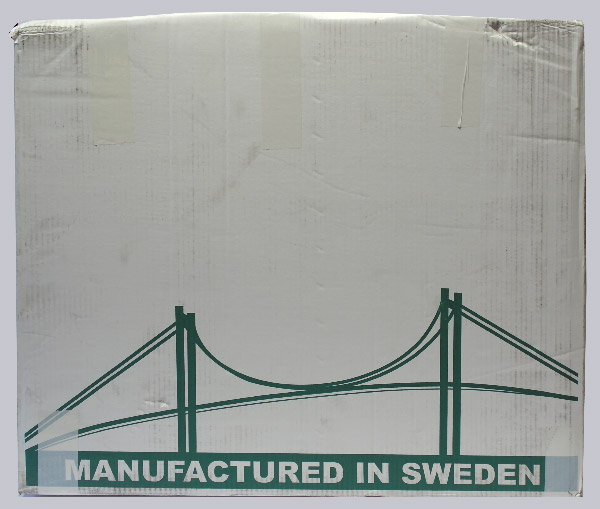 This cardboard box was contained in the very large cardboard box, because this is the usual consumer delivery box of the Fractal Design Arc Midi R2.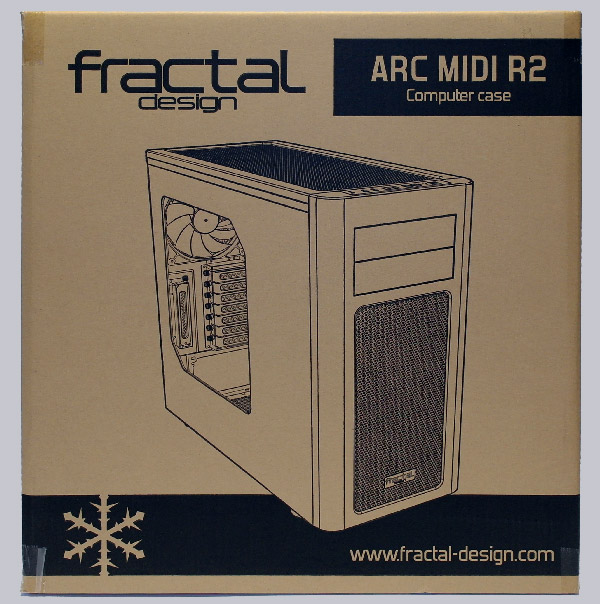 On the back of the carton you see already some features, such as the removable dust filter, the side panel with window, the drive cages, etc..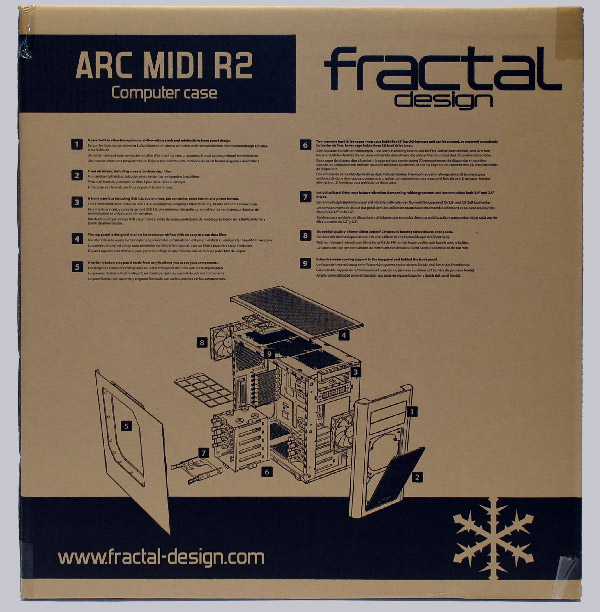 That is contained in the Fractal Design box …
The multilingual and well-illustrated installation guide was found for fast access in the case carton and the accessories is contained in a small box and fastened secure in the hard drive cage. The content is printed on the small black accessory kit, to verify it easily. Included are black anodized screws, spacers and several cable ties. Drive Rails and drive frames are not necessary and other accessories like e.g. a piezo buzzer as PC speaker replacement does not come with the Fractal Design Arc Midi R2.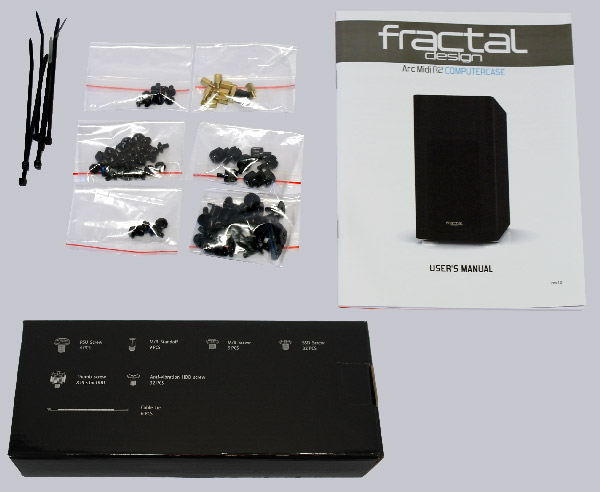 The technical data of the Fractal Design Arc Midi R2 Case …