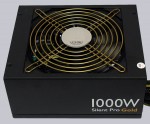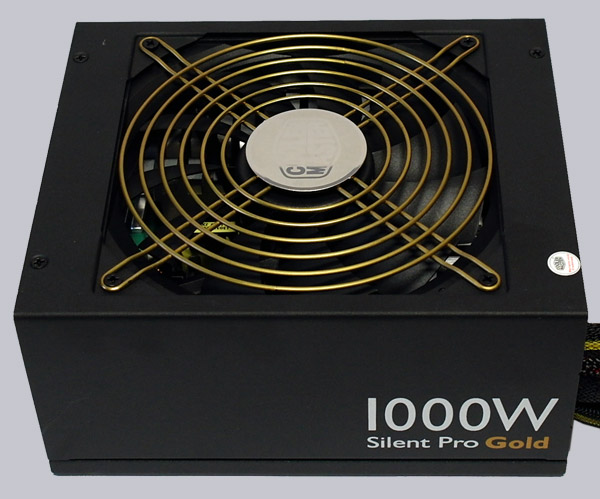 Cooler Master Silent Pro Gold 1000 Watt Power Supply Review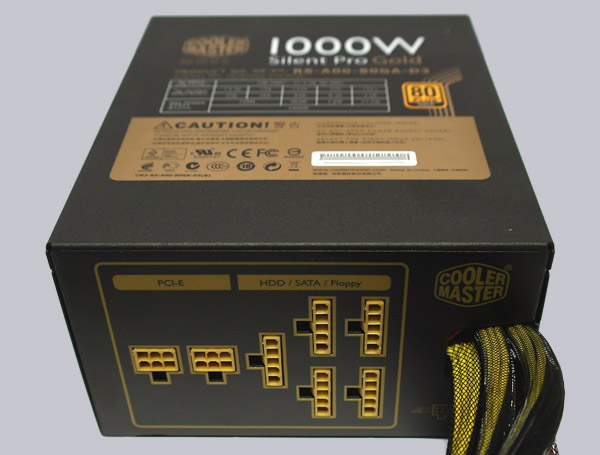 The Cooler Master Silent Pro Gold 1000 Watt modular power supply has in spite of the enormously high power rating a very good energy efficiency and is thus optimally suited to overclock High-End PCs.
The modular cables are very flat and can be pleasantly installed in most chassis, but the SATA plugs should be somewhat improved, because the protective cap on the back of each SATA plug can separate too fast. All hard wired cables are high quality build and well made. Only the amount of hard wired CPU and PCI-E cables should be reduced to ensure the best individual system configuration with this modular power supply unit. Very positively is that only 105°C capacitors and a very quiet 135mm fan are used inside of this power supply. The very high power rating and the high quality has its price, but one receive a powerful 80PLUS Gold PSU with a very good energy efficency. The interactive cost of electricity calculator showed, that the higher price of an 80 Plus Gold PSU can pay off against more inexpensive power supplies.
All in all the Cooler Master Silent Pro Gold 1000W power supply is thanks to the high quality build and the enormously high output reserve optimally suited for PC overclocking
and earns thereby the Redaktion ocinside.de OverClocking Dream Award 02/2011 !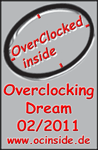 Discuss in our forum and exchange experiences …
Here you can buy the Cooler Master Silent Pro Gold …
Read on in the hardware test area with several hardware reviews …